iPhone Games Reviews : Little Shop of Treasures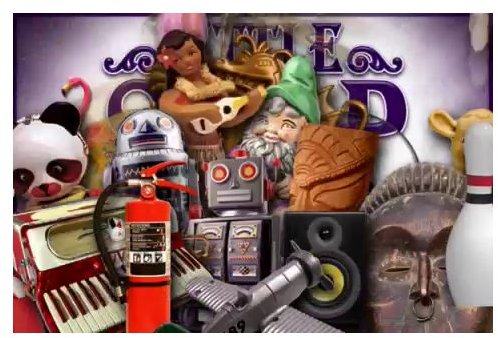 Gameplay (4 out of 5)
The premise of the game is this - You just purchased your own little shop of treasures, but it needs some renovation. To raise the funds you need to help customers in finding everything that they want. So, your main task is to find the objects that appear on the lower left of your iPhone's screen.
If you can't find the item and feel you need a clue, tap on the question mark icon located on the lower right corner of your iPhone screen. It will then show you the object that you are looking for, as well as a grid map indicating where it is located. Little Shop of Treasures gives you five days to complete a selling task - which is simply a specified number of customers served. For every game level you are given five minutes to complete a task. If you've exceed the number of objects that you've given to a customer, you will advance to the next day and will be given either bronze, silver or gold medal.
As simple as that, and you have a great iPhone game. Little Shop of Treasures is a paid app, costing $0.99. It features five different stores and more than 300 "treasures" to find. Each of these treasures is different from each other, so don't even think that the game is too easy. You'd also get two different game modes.
Graphics and Sound (3 out of 5)
Little Shop of Treasures features stunning graphics. The objects were rendered in vivid details. The shop designs are great as well. This is expected for a 2D game of course. It doesn't really require too much animation. Game developer RealNetworks was very successful in creating a graphically pleasing 2D game environment.
Since this might be a boring game to some, the game developers were kind enough to include background music when you are playing the game. The music is not lively enough to keep you awake if you don't enjoy the game. Still, its better than not having a background music at all.
Our Verdict (4 out of 5)
Little Shop of Treasures is a fun-filled game, there's no doubt about that. It has the two essential elements of a great game that would make you play it until you've finished the 25 levels. It may just be a simple finding the hidden object type of game, but it is certainly better than the other more complicated 3D games available for the iPhone. In other words, we highly recommend this game as a worthy addition to your iPhone game collection.
Screenshot of Little Shop of Treasures by RealNetworks.