Review of Jewel Quest III for Cell Phones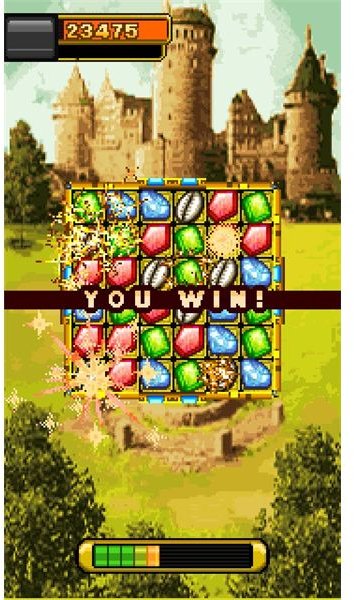 Jewel Quest III for mobile, the Java based Electronic Arts port of the hugely successful title for PC by iWin, is a game that has a lot of heart and soul. It is expected to live up to the quality of its PC cousins and previous releases for mobile phones.
Jewel Quest 3 World Adventure, as this mobile game is commonly known, builds on the gameplay of the original Internet gaming phenomenon. Released back in 2004 it was set amidst Mayan ruins and later releases moved to an African setting. The game involves discovering hidden treasures and turning tiles or jewels and other objects into gold.
Features (4 out of 5)
This is essentially a puzzle game that presents you with over 100 challenges while you attempt to tackle 70 Jewel boards and 30 Puzzle boards. There are also 12 Speed boards with which you can test your reaction skills. Included in the game are special jewels like the curse, white pearl, black pearl, and the timer jewel. You can also expand your control over the board with power-ups. All this can be enjoyed in four game modes which include Quick Play, Adventure, Puzzle, and Speed.
Game Play (5 out of 5)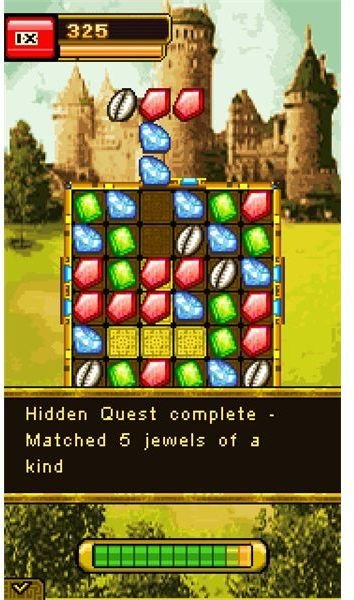 With this third instalment, you are out of the jungles of South America and done with the plains of Africa, this time you are helping Rupert and Emma save their daughter's sight as they travel around the world and raid ruins. This is all done by solving perilous puzzles. The puzzles involve lining up and stacking jewels and objects, such as shells of matching patterns, which then turn into gold and earn you points in the process. Doing this unlocks further treasures and is the prerequisite to advance to higher levels in the game. You must also avoid certain tiles, such as cursed tiles, although there is a way of getting rid of them.
Generally speaking this is a Bejewelled clone where jewels and other objects in the form of tiles fall into a grid at random as long there is available space and you have to clear them by matching patterns.
Verdict (4 out of 5)
Jewel Quest 3 comes with awesome sound effects and graphics that are pretty decent. There are plenty of animations and transitions despite the mini resolutions found on mobile phones. It is bound to keep you occupied for days and even weeks on end as there is plenty to match and collect and with over 100 levels there are plenty of surprises to expect. In conclusion, this $3.99 mobile game for Java enabled phones retains the same game rules as the previous games in the Jewel Quest trilogy, so apart from the ability to travel around the world, there is not much that is new on the table. For fans of previous releases this is more of the same enjoyable gameplay.
References
EA Mobile, https://www.eamobile.com/mobile-games/jewel-quest-3