BubbleWrap
If you like to de-stress with a good game, look no further than BubbleWrap for Windows Mobile.
A clone of the popular iPhone title, BubbleWrap simulates the act of breaking the bubbles of the common plastic packaging material, and is available free for Windows Mobile users.
Classified as a game, the aim is simple: pop as many bubbles as you can, as quickly as you can – and make sure they stay popped!
System Requirements and Installation
You can download BubbleWrap via FreewarePocketPC.net – it requires a Windows Mobile 6 or later device with a touch screen display.
The downloaded CAB file is 274 KB and can be downloaded both to your PC and directly to your phone via your mobile browser. CAB files must be installed on the phone rather than on your PC however, so you'll need to copy it across if you opt for the PC download.
BubbleWrap supports VGA, WVGA, QVGA, WQVGA displays – reviewed here it is tested on the Sony Ericsson Xperia X1i.
Once installed, BubbleWrap can be launched from your Games menu!
BubbleWrap Images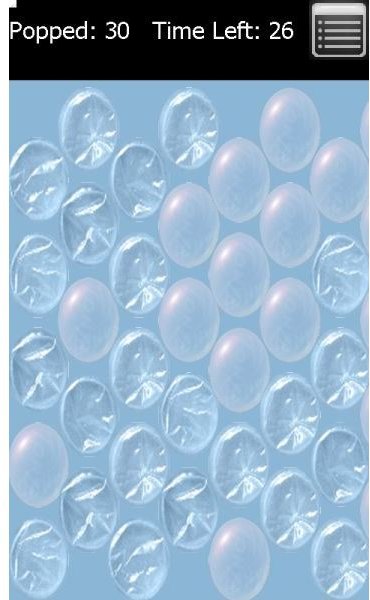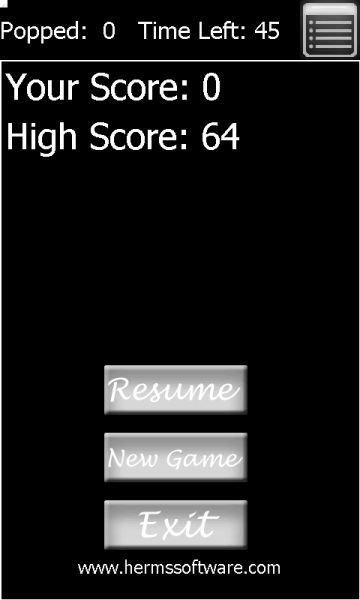 Playing BubbleWrap
The aim of BubbleWrap is to pop as many bubbles as possible before the 45 second timer runs out. This might sound like an easily achievable task – but there is a catch.
While your fingers are dancing all over your Windows Mobile display popping bubbles, the ones you popped first start reinflating.
As such, your fingertips need to start dancing around the virtual bubblewrap even quicker in order to keep the bubbles popped and get the highest possible score when the time runs out.
If you're really quick and pop all the bubbles before any reinflate, a bonus score is awarded.
Good Simple Fun (3 out of 5)
As Windows Mobile games go, BubbleWrap is good, simple fun, that can be played almost anywhere.
Mobile games don't usually lend themselves to amazing graphics, and BubbleWrap is no exception – the graphics featured here are fit for purpose, nothing more.
However the lack of sound is a surprise; requiring only three or four different "pops" this could easily have been added into the game without a major increase in system resources, and would be useful to detect bubbles that have been reinflated but are in the corners of the display area or under the players fingers.
Still, it's a minor complaint. BubbleWrap is fun, go get it!