Classic Arcade Games to Play in Your Internet Browser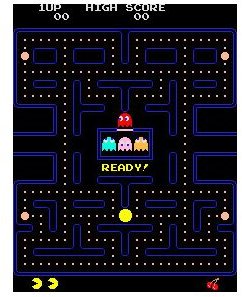 The golden age of the arcade ended many years ago. I spent many a happy day and most of my pocket money in the smoky confines of a glittering, beeping, treasure trove of gaming but the arcades of the eighties are no more. Fear not because many of the games you remember, the titles that caused the early onset of arthritis in your fingers, can be found online. You can now enjoy classics like PacMan, Defender and Centipede from the comfort of your own home. No download or install necessary, no need to sign up or register, just choose the game you want and play in your browser for a blast of welcome nostalgia. In this article we are going to direct you to the best places to find classic arcade games for free.
Games may have moved on over the years and certainly in terms of graphics and sound the early arcade cabinets cannot hope to compete, even with modern day handheld titles. They were dated and basic, the graphics were crude, the sound effects were often headache inducing but game-play is king and the top arcade titles of yesterday are every bit as addictive now as they were then. Grab a drink, get comfortable and prepare to lose hours as we look at some classic arcade games to play in your browser.
Atari Arcade
One of my favourite websites for seriously old school arcade gaming is the Atari website where you can play classics like Asteroids, Lunar Lander, Centipede, Missile Command and Breakout. Just choose the title you want and play with keyboard and mouse in your browser. You can maximise the window if you prefer and these classic arcade games are all as you remember them, demonically addictive and fiendishly difficult.
You'll find links for this and all the other sites discussed in the references section at the end of the article.
Midway Arcade
Another big name from the arcade days that survived to continue distributing games is Midway and like Atari they have a website where you can play some of their most successful titles in your web browser for free. There's Defender, Defender II, Joust, Sinistar and best of all Spy Hunter. You need Shockwave with an arcade emulator but it is all free and once installed you can play the games in your browser.
Space Invaders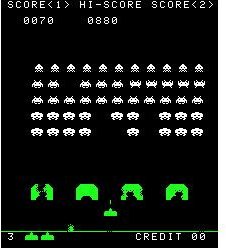 Sadly, Taito don't have a website like Atari or Midway because they were responsible for some of the best arcade games ever made. The problem is they still make arcade games and they sell compilations of their classics for the consoles now. One of their most famous games was Space Invaders. It was released in 1978 and kick started the arcade frenzy which would last for the next few years. Watch out it is still really addictive!
Frogger
Another classic game from yesteryear, Frogger, was all about reaching the other side. You had to cross a busy road avoiding being flattened by the traffic and then leap on to logs and avoid falling in the water to cross a croc-infested river and reach the safety of your lily pad. You can find various free clones online, there's a link to one in the References section below.
Arcade Games: Emulations and Roms
If you still haven't had enough then you'll find loads of good websites to check out (there are a couple of examples listed below). There are good emulations of classics like PacMan, Galaga, Galaxian, Donkey Kong, Bubble Bobble and Mario Bros. amongst others.
It has been impossible not to have a few games while writing this but these classic arcade games really eat up the hours. It's definitely time to get on with some more work…. well maybe after just one more game.
References