Play These Fun, Free Top 10 Computer Pinball Games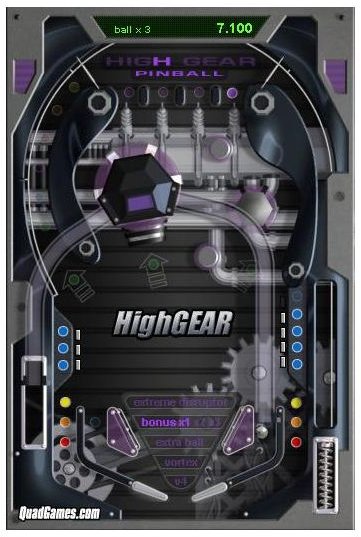 Pinball Wizardry!
There are plenty of online computer pinball games available to anyone willing to look for them however, for easiness and speed's sake, here is a list of the top 10 free computer pinball games currently on the internet.
These browser based pinball games each have their own unique style and bring something slightly different to the genre. Without further ado, here's the top 10 list, showcasing some of the best computer pinball games out there.
#10 - Pinball Blizzard; A Top 10 Computer Pinball Games Entry
A Christmas-themed pinball game, Pinball Blizzard takes leave of the general pinball aesthetic, by utilising three separate areas on the virtual table. Although a high-score competition has now ended, the game is still playable and can be enjoyed on the maker's site.
Its a simple affair and rounds out this list nicely, don't go into it expecting too much however, save that for the later choices in this rundown.
#9 - High Gear Pinball
High Gear is an enjoyable if somewhat hollow pinball game. With some surprisingly rich ambient music and a clean aesthetic, it has an appreciable look and feel, even if the flippers are slightly too small.
It can be played to while away a few minutes between other gaming sessions; for instance entertaining yourself before getting into a game of Starcraft II.
#8 - Full Power Pinball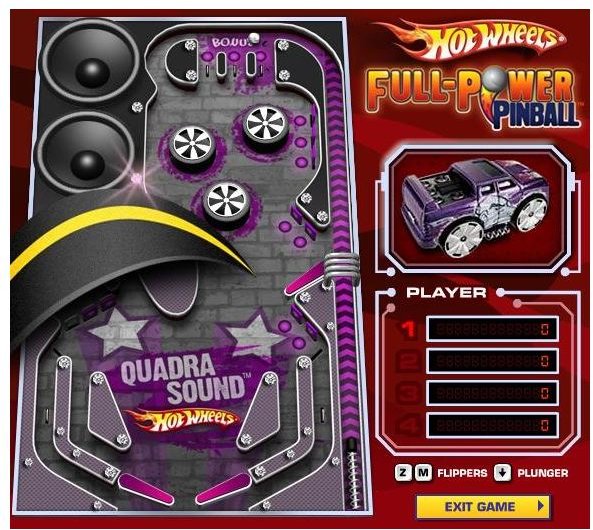 Found on the Hotwheels site, a toy car manufacturer, this pinball game gives users several different tables depending on what car they choose to begin with. It also has some rather aggressive music on each of the tables so be forewarned.
However, the flippers are perfectly responsive and the sound effects are appropriated well, making for an enjoyable free computer pinball games experience.
#7 - Starsky & Hutch Pinball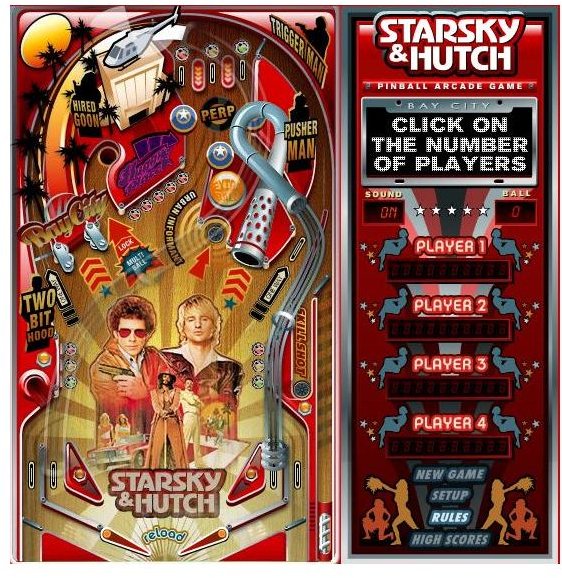 Based on the movie remake of the same name from a couple of years back, 2004 if remembered correctly, this online computer pinball machine integrates a decent pinball experience with quotes from the movie and some decent sound effects.
The ball movement is way too fast for my taste and it can be poor at collision detection. Still, if you have any nostalgia or appraisal for the move, this pinball experience is worth a go.
#6 - Wall-E Pinball; More Computer Pinball Games Madness
Disney have produced a couple of online computer pinball games recently, for many of their more familiar franchises like Ratatouille, and this Wall-E inspired virtual table is no different. The music and sound effects are straight from the movie and its presentation is nothing short of fantastic for a free computer pinball game.
Although the physics feel weird, they still hold some fidelity, likening them to a real pinball machine. Even if the ball may move too fast when it reaches a high inertia.
#5 - Motherboard; One of The Best Computer Pinball Games
Motherboard Pinball is a tight virtual pinball table that replicates the innards of a real computer motherboard for its aesthetic. Its theme is a nice change-up from the often overplayed pinball machines found on this list and the its controls are tidy.
The novelty of the virtual table is what claims a place this high on the list; with some better tailored but less unique pinball games finding themselves trailing on this particular rundown.
#4 - Soccer Stars: A Great Computer Pinball Games Addition!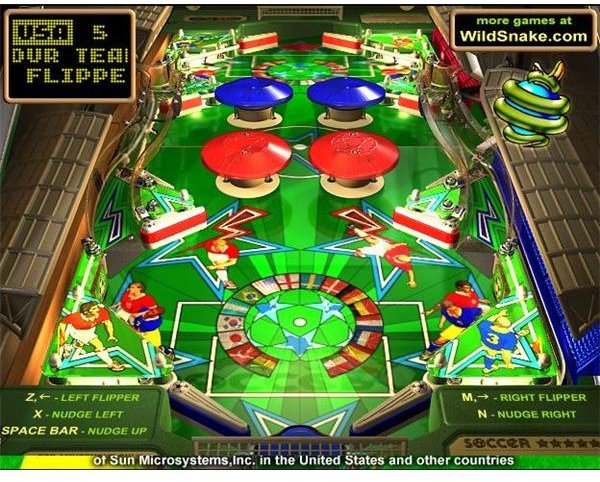 Soccer Stars is one step removed from being at the top of this list. However, the fact it doesn't have a criminally required 2-player mode makes this game fall away from the #1 spot, with a still solid pinball game at its core. The premise is surprisingly great with players having to effectively tend goal and try to score past the opponent at the top of the table.
This dynamic proves fruitful as the game is sometimes tense and often an innovative pinball experience. With decent graphics, great ball physics and a rounded fidelity to the game, Soccer Stars is a definite play for any avid computer pinball games fan.
#3 - The Sims Pinball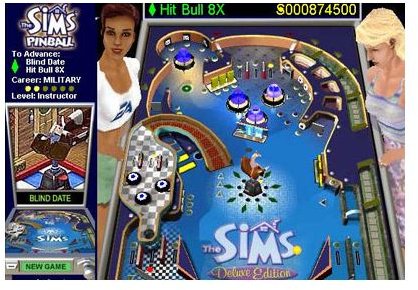 With a built in chat-room and the ability to upload hi-scores, this The Sims based pinball machine gives user a great package. With soothing music, rudimentary yet solid graphics and some of the best physics on this list, the virtual table plays well and can be easily played for 30 or more minutes in one sitting.
Also, fans of Windows XP Space Cadet Pinball will be very familiar with the layour, as its a pretty much a copy and paste job from the perennial pinball favourite. Trying to familiarise yourself with online pinballs tables and computer pinball games? Then The Sims Pinball game is definitely the one for you.
#2 - Pinball Britain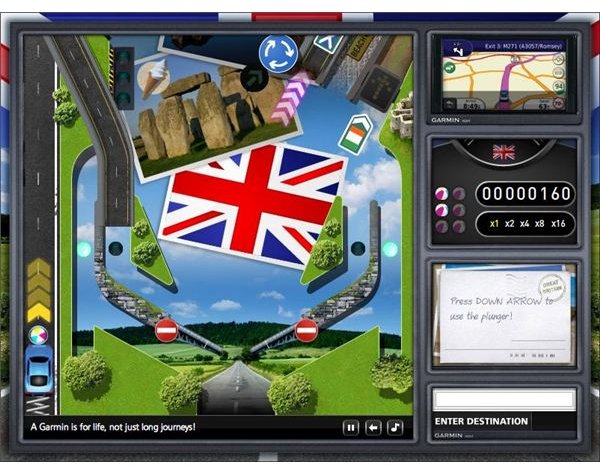 Although this choice is fueled through a biased abstraction, it is still a reasonably good pinball game. Pinball Britain does a great job of caricaturing all things British, cramming in culture references and making them part of the virtual pinball table.
In essence we have a well-made pinball game that exists in a cambria between good ball physics and comical cultural critique. Its a good game, although it should be recommended first to people familiar with the ways of the British Isles.
#1 - Pinbrawl; The De-facto Pinball Computer Game
Pinbrawl could easily be classed as a collection of computer pinball games more so than one choice, however the variety is part of the whole, with the changing tables and different choice making Pinbrawl standout above other online pinball games. The ball movement and overall fidelity is great. With some obvious appreciation on the developers end clearly going towards the physics.
The graphics aren't amazing but are definitely serviceable in execution; even if the resolution pales in comparison to others mentioned throughout this list. With the option of two more games on top of the original Pinbrawl, its a quality online product and definitively the best computer pinball game currently online.
Other Top 10 Lists To Compliment The Computer Pinball Games
Still thirsting for more Top 10 lists, here's a smattering of some other lists that Bright Hub has published over the last few months, maybe there's something worth checking out!