Season Match 2 Game Hints and Tips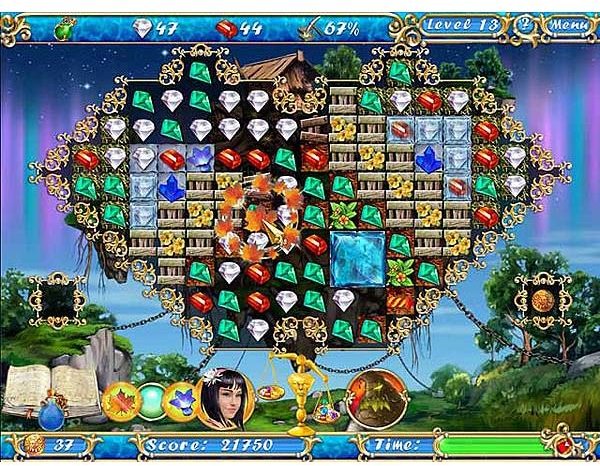 About Season Match 2
In a fairytale land far away, January has caused an eternal winter and wants to keep it that way by becoming the ruler of the land. Everything is permanently covered in snow. Your task is to figure out how to free the land from this icy punishment. Season Match 2 is a match three game where artifacts, magic tools, coins and special power up chips are used to bring balance to the lands.
Game Play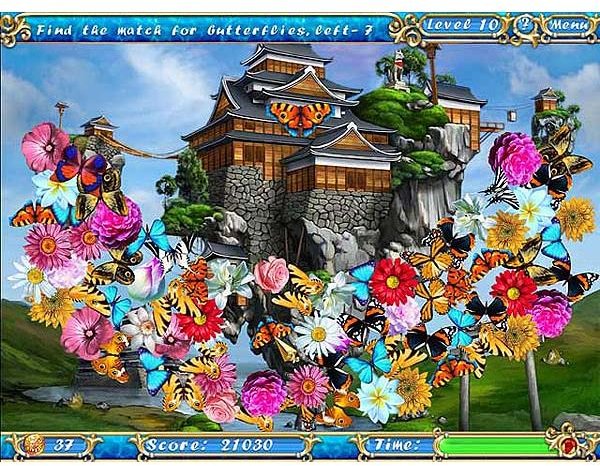 During many levels of play, specific types of pieces will need to be collected through matching actions. Matches are created by clicking over a group of adjacent like pieces. As groups are identified like this, they disappear and their values get added to your score. You will also need to obtain an artifact that is trapped within the game board by a guard. Obtaining enough matches from chips will tip the scales in your favor and disable the guard's power, which will allow you to create matches near the artifact that was previously protected by special magic.
Power ups like leaves, clovers and flowers are special power up items that can help you eliminate chips from the board by destroying them or changing their color. These power ups become available as you create matches from chips that charge them up for use.
In between match three levels there are mini-games where you will need to find groups of like items, create matches of like items in pairs or identify items by shadow images. You can also find bonus gold coins. These levels cannot be skipped.
All game levels end when all tasks have been completed, or you have run out of time (in Action Mode).
Hints and Tips
Magic tools like clovers can remove large groups of pieces when used. The magic tools are obtained by collecting them during game play.
Gold coins add more time to your game play. Collect them as part of a group of pieces you are matching. Use a gold coin by clicking and dragging it to the time bar located at the bottom of the screen.
Destroy pieces next to power ups so you can use their special abilities.
Season Match 2 can be played in "Relaxed" untimed mode or "Action" timed mode.
Bombs are a magic item that can be activated after a match has been created adjacent to its location. The bomb then destroys everything around itself.
The Squig destroys all chips in its path when activated (horizontal direction)
The Weight drops and destroys all chips below it when activated.
Rainbow magic items will repaint the chips in the same color.
You will need to collect a minimum of 10 gold coins before they can be used to add time to your game play.
Use power ups by clicking on its appropriate icon (when charged) then clicking on the location where you would like it to be used.
Crystals are a magic item that will destroy chips above and below itself when activated.
Power Ups
Clover - Removes all chips on the board when activated.
Flower – Turns chips into ones of the same color
Leaf – Removes a small group of chips from the game board
* Screenshot images for the Season Match 2 game were created by Sheila Robinson.