Top 10 Cutest Video Game Characters and Mascots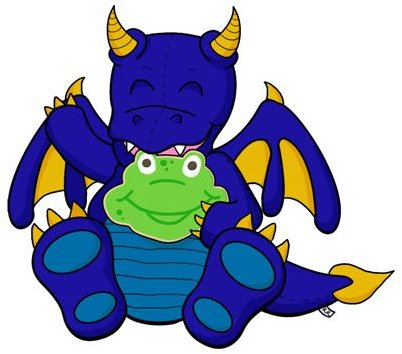 Mascots for video game companies and video games themselves have always been important to the players as well as the companies. Back during the early days of the video game industry, most mascots were round and cute. Much of this was due to the restrictive graphic requirements and processing power of the machines that ran those game, but for many, those mascots stuck throughout the years. Now BrightHub presents the Top Ten cutest mascots for current video game characters and video game companies.
#10 Frogdice's Threshold RPG - Sparkie
Sparkie has been a mascot for Threshold RPG for twelve of their fifteen years in operation. He was introduced into the game in 1999 and existed purely in text until artist Melinda Picard gave him his first graphical form. Now Sparkie graces bibs, t-shirts, and mugs as well as the nametags for Frogdice's yearly conventions held in Lexington, Kentucky.
#9 Sparkplay's Earth Eternal - Shroomie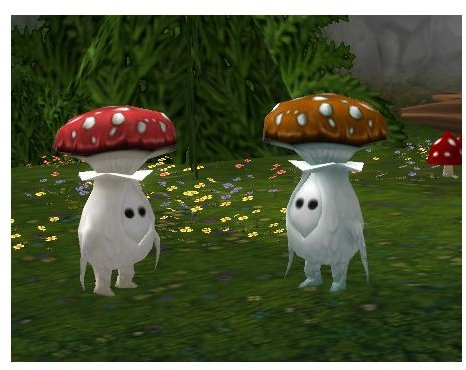 Earth Eternal, originally created by Sparkplay and then bought by TurnOut Ventures, Inc., possesses one of the cutest mascots ever created. Shroomie, a bouncy, happy little mushroom being, skipped across the Earth Eternal webpage during its original beta testing phase. Though I never got to play the game, I managed to obtain a Shroomie plushie. As soon as I got it in the mail, my children ran off with it. Yes, it's that cute. (Earth Eternal has been released in Japan and will be re-released in the United States very soon.)
#8 Zynga's Farmville - The Sheep
Difficult as it was to choose between Farmville's multiple adorable animals, the sheep won simply because it comes in so many variations. I remember how excited I was the first time I saw the Zynga Sheep on a Farmville t-shirt while walking through the mall. I felt an instant affinity with the unknown person wearing the shirt. Our number 8 spot goes to the sheep in all its variations, and we'll give a Bright Hub shout-out to the Farmville cow as well.
#7 Tencent's Penguin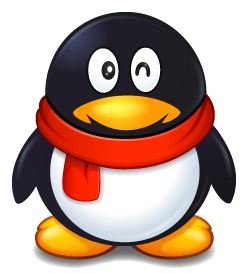 Tencent, a Chinese ISP established in 1998, only recent entered the gaming arena with its purchase of Riot Games, the creator of one of the most popular MOBAs on the internet, League of Legends. This chubby little penguin is known as QQ, which is strangely appropriate for the LoL community which revolves around competitive player vs. player action. QQ is gamer-speak for players that "cry" because they are losing. The term originated via Warcraft II when ALT+Q+Q would allow players to quit and end a matched game immediately. Players would encourage each other to QQ as a means of stating that the opponent was unskilled or played poorly. The little penguin, however, is named for Tencent's messaging program, which is used heavily throughout China.
#6 Nintendo's Pokemon - Pikachu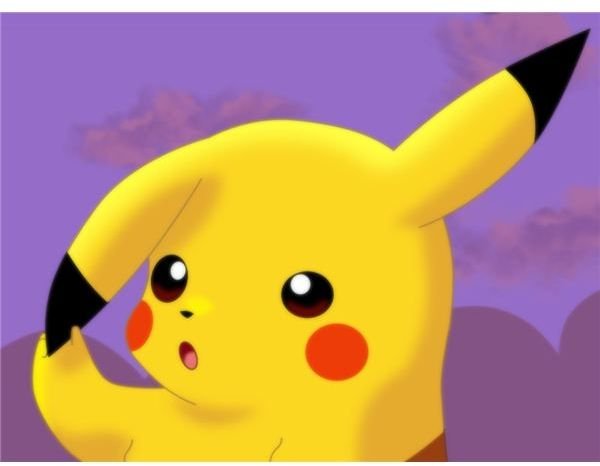 Very few people can argue that one of Nintendo's most iconic mascots is Pikachu, the adorable mouse-like creature who graces nearly all of their Pokemon products. Pokemon has been one of Nintendo's strongest and best-selling franchises, and Pikachu is its spokesperson. It must have been hard for Nintendo to pick one Pokemon out of the original 150 to be center stage, because tons of them are ridiculously cute. Personally, I might have picked Oddish, but Pikachu has all that crazy lightning when he gets really riled. Not only is he cute, but he packs a punch when he needs to do so. What a perfect mascot!
#5 38 Studios - Munch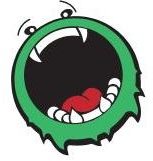 Former baseball star, Curt Schilling, founded 38 Studios, a gaming company, in 2006. 38 Studios promptly acquired Big Huge Games, the creators of Alpha Centauri. I'm not a huge fan of angry Munch, who looks a bit mean and has teeth that are far too big. Happy Munch, however, is as cute as can be. He still has fangs and always looks like he's ready to chomp someone, but he's adorable. He even has a Facebook fanpage where he sometimes updates us with some gaming studio news.
#4 Bigfish - Felix T. Fish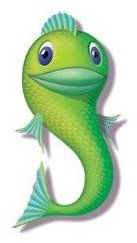 Big Fish Games finds itself represented by a fish, of course. His name is Felix the Fish, but he goes by Felix T. Fish on his Facebook profile. Big Fish Games offers one game a day to its members for $6.99 apiece, and it sells popular titles from multiple gaming companies, including PopCap and Last Day of Work. Those who have been members of the Big Fish Game Club for a year receive a free Felix the Fish plushie complete with stand and tag. He's adorable and serves as an excellent mascot while I play my games. (I put him high on my desk before my kids were able to get a hold of him.)
#3 Disney's Club Penguin - Puffles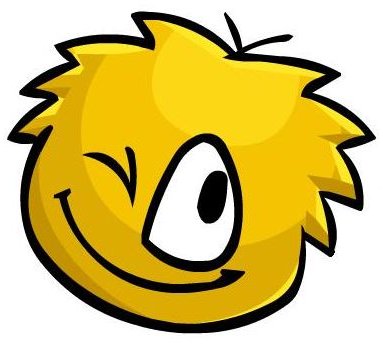 Puffles are ridiculously cute in any form: plushie, comic book characters, and penguin pets. They serve as pets for the penguins that populate Disney's Club Penguin, a popular game for school-age children. Children may buy as many puffles as they can afford with in-game currencies, but beware, these puffles will run away if they are neglected. They come in a number of different colors, and each color has its own personality. True to Disney genius, these puffles also come in stuffed-animal form, and your children will beg you for one or maybe ten. They're pretty hard to resist even if they are nothing more than balls of soft fur with a tuft of hair and some eyes.
#2 PopCap's Plant vs. Zombies - Sunflower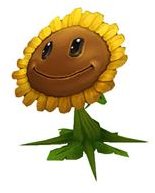 PopCap has so many amazing games that it's very hard to pick a particular graphic to be its iconic mascot. They have Chuzzles, bookworms, snails, and zombies all drawn with PopCap's usual flair of cuteness and comedy. Since they couldn't pick one to represent the company, I chose one for them. The Sunflower from Plants vs. Zombies cheerfully spits out suns to help players build up their garden and defend the house owners from zombies. It bops along to a happy tune in its smiling head, and it does its job cheerfully. The Sunflower is also the star of the famous Plants vs. Zombies video "Zombies on Your Lawn." Moreover, it has also made its way to World of Warcraft as a pet that sings. It's definitely a PopCap star.
#1 Nintendo's Super Mario World - Yoshi
Okay, it might be cheating to mention Nintendo twice, but Pokemon and Super Mario are very different sections of the company. They only meet in Super Smash Brothers, so I'm going to put Yoshi as the cutest mascot ever to be created for a game or a gaming company. You just can't beat a little green dinosaur with with big round snoot that can serve as a mount as well as pop out green spotted eggs. Yoshi is cute even when he's kicking butt, and he never loses that cuteness even when using his super long, icky sticky tongue to accomplish some crazy feat. Yoshi is our number one pick for cutest mascots in the video game community.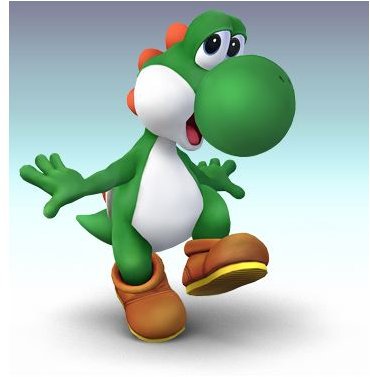 References
Copyrights for images are held by their respective game companies. Images were found on company sites as part of their media or publicity kits.