Great PC Games for Children: Gifts and Online Play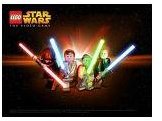 Do you know a budding young PC gamer? Are you in need of a gift for that PC gamer? If so, then this piece can help you to find a game quickly and easily. You won't even have to worry about potential parental objections. Each of the games is fine for a child of any age. Here are some great PC games that you can give as gifts, anda few that can be played for free online when you have young visitors. A game for every occasion and budget.
Lego Star Wars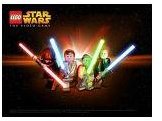 Lego Star Wars combines a classic childrens toy with a classic movie. Sure, there is some violence, but how seriously can you take lego guys falling apart? Of course, if the Force is not your style there is also Lego Indy too. No snake phobics need apply.

Hidden Relics is a little bit of adventure, a little bit of puzzle, and a little bit of world history. Recover stolen artifacts from all over the world in this game.
Life
Life, the classic board game has gone digital. This is great if your budding gamer is more into casual games then lengthy ones. Also good if you are trying to discourage violent games.
Luxor: Quest for The Afterlife

This addition to the Luxor series is a puzzle game where you have to shoot marbles into a line in the correct order. This game is great if you are shopping for a child who needs help with their visual spacial skills.
Immediate Need Games
If your need is more immediate, for example you are babysitting, then this listing will help you to get a game in front of the kids right away. All you need are the listings below and an active web browser. Just be sure to sign the kid up on a guest account, otherwise they may get bored and start to tinker with your system.
Star Racing

Star Racing is a 3-D racing game. As you have guessed by the title it is set in space. The graphics are of a great quality, and since it is in space, you do not always have to stay on the track. The game is simple to learn, which makes it great for younger children.
Golden Path

Golden Path is a puzzle game that takes the standard, line them up in a row game, and takes it in a new direction. Well, several new directions. The game has amazing physics that increase the challange. It is great if you are in search of game to improve visual spacial skills. The balls will come in all directions so the challange is enough, even for an older child.
Cake Queen

Cake Queen is a game that puts your child into the role of the small business owner. They take over a cafe from day one and struggle to make it a success. This is a great game to get if you want to help them learn to multi-task. Or, if you are looking to teach a child the value of work as a precursor to weekly chores in exchange for an allowance.
Pipe It
Pipe It is a testament to visual spacial skills. The goal of this game is to move all of the pipes so that they connect. Once you make a connection, then you will move onto a harder level. This game is a great way to keep a kid who lacks the ability to focus busy.
A Note on System Requirements
You may have noticed that these games have minimum system requirements. The computer that the games will run on must meet at least these minimums. If it does not the game will not run, or will run very poorly. If you need these specs, they are listed at the games' websites, found at the links above.