Cartoon Network
For any parent, Cartoon Network is a staple of television entertainment for kids. With so many different cartoons on day and night, I catch myself watching this channel more than normal "adult" programming. But, if you would like to get your kid off the sofa and maybe on to something that will require some thought and hand-eye coordination and the yard is a mudpit from the rain, let them take a break on CartoonNetwork.com. They will find a ton of great online kids games there that revolve all around their favorite Cartoon Network toons. Here are some of my personal favorite Cartoon Network Games:
Mold Rush (4 out of 5)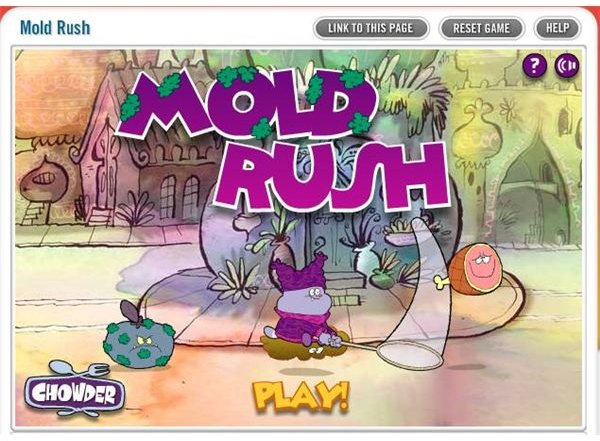 Based on Chowder, in this online kids game, you ride around as Chowder on KimChee (his little cloud pet) and capture food. As the levels progress, you have to fight off moldy food, insects, and more to gain points, save the food Chowder so dearly loves, and move on up. This is a fun kids online game for any age of player – heck, I even enjoy this one – and your kids will love it.
Bottle Cap'N (4 out of 5)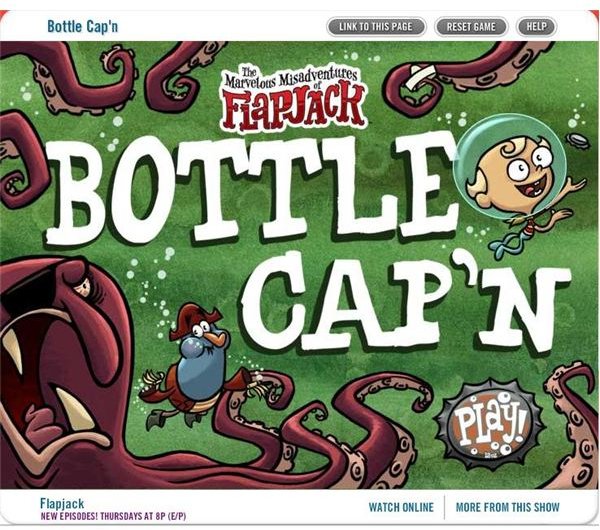 This game is all about your favorite little Flapjack and Cap'n K'nuckles. You can play as either Flapjack or Cap'n K'nuckles and you shoot your toon across the water to collect the most bottlecaps before the time runs out. The best part is that the computer will play the other person, and you have to shoot yourself around, grabbing up the bottle caps. You can bump into the other person and make them spill all of their loot, but you have to watch out for the other obstacles in your way as well. This is a simple point and click online kids game, so any age gamer can play this one as well.
Ben 10: Power Splash (4 out of 5)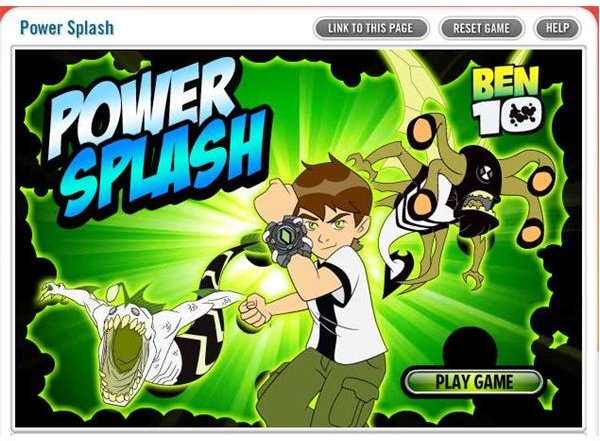 For any Ben 10 fan, there are several Ben 10 games on Cartoon Network.com. Power Splash is one that any age of online gamer would love, as you simply use the arrow keys to move up and down and through water, air, and space to attack and eat the aliens and other problems that come along. While this one is a bit harder than others on Cartoon Network.com, it's still a lot of fun, especially for fans of Ben 10.
Naruto Battle for Leaf Village (4 out of 5)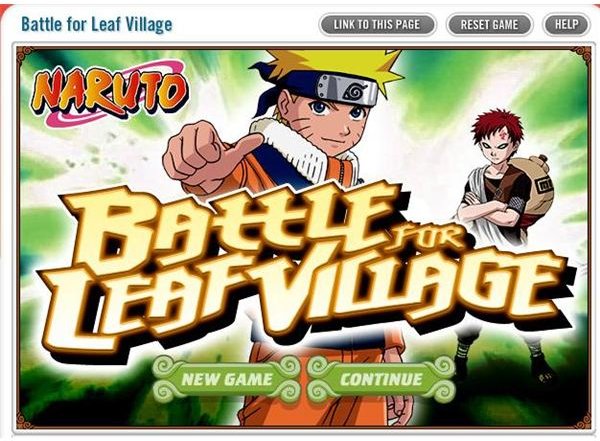 You play as Naruto and fight your way through Leaf Village to Garra. While this is a basic fighting game, any fan of the Naruto show will love to try their hand at this great little online kids game. Cartoon Network offers a ton of different Naruto games for fans to play and enjoy at any time.
Other Online Kids Games on Cartoon Network.com
Of course, there are plenty of other free online kids games on Cartoon Network.com that hold some of your kids favorite toons. From 6Teen to Batman to the Secret Saturdays, there are tons of great kids online games that any age of gamer can enjoy. Make sure that you check out the games on Cartoon Network.com to see which ones your kids enjoy and you can always play a few with them!