Best PC Simulation Games for Girls: Mystery, Family, and Business

Girls often enjoy PC simulation games more than most other video game genres. These best PC simulation games for girls allow them to enjoy PC games while having a casual gameplay and situations that are similar to what they experience in real-life. These PC simulation games revolve around family, malls, and creativity.
Virtual Family

Virtual Family is a great PC simulation game for girls that revolves around a casual family and it runs in real time. Players will help them virtual people meet friends and prospective partners, they will nurture them and help them fulfill their needs and wants, and will help them start and raise families. Virtual Family includes a variety of features, such as more than 100 different trophies players can win, it runs in real-time, players will deal with unpredictable and random events, they can play doctor through the dynamic illness system, they can create adoptees using thousands of combinations, and find and play several hidden puzzles located around the house.
Create a Mall


Create a Mall allows players to help build a mall from the ground up. Players will build shops, manage their resources, have the choice between building in six different cities, add mall enhancements, hire workers, upgrade their stores, add entertainment locations, purchase materials, purchase clothing and jewelry, attract customers, and build several shopping malls. Create a Mall has several features, such as over 40 trophies and medals to earn, six different cities to build malls in, the opportunity to reach "World Class Mall Developer" status, and 22 store varieties.
Spooky Manor



Spooky Manor is a PC simulation game for girls that incorporates creativity and mystery. Players will search for broken objects, scattered secrets, and the main element of a mysterious machine. Once objects are found, players will return them to their rightful places and solve a variety of puzzles to figure out the mystery. Spooky Manor includes a variety of features, such as secrets to discover, an incredible storyline, thirty different creepy rooms to explore, and dozens of hidden objects to find.
Zoo Vet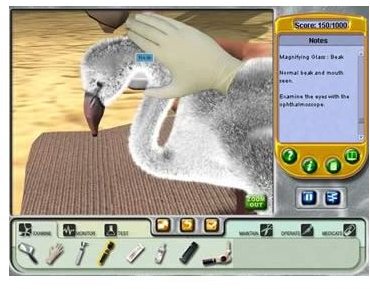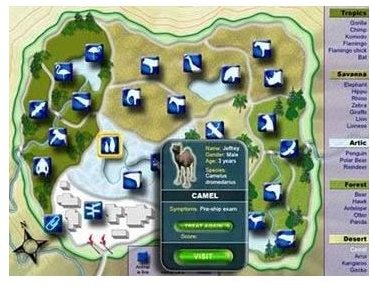 Zoo Vet is a great PC simulation game for girls that allows them to care for and work with dozens of different zoo animals. Players will learn what it is like to work at a zoo with the animals, such as petting lion cubs, feeding the penguins, and watching a baby flamingo take his first step. Players will play doctor in Zoo Vet by providing check-ups to the animals, gathering vital statistics, treating animals who become sick or injured, and by teaming up with the zoo keeper to investigate the mysterious ailments that sometimes occur by using the examination tools. Emergencies will happen, so players will need to think and act quickly to save the animals from potentially harmful conditions. As players become more successful, they will earn praise and awards from their fellow zoo team members which will allow them to eventually become the most valuable vet at the zoo.
Kudos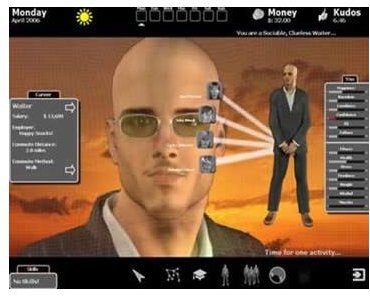 Kudos allows players to see how much they can accomplish in ten years, before their 30th birthday. Players begin as a single, 20-year-old girl with a dead-end job and an unremarkable educational past. Players will fully control their characters life – economic, leisure activities, social and relationships, career, and more. There will be many decisions to make and all will have consequences. Players can choose to go to night school, become a surgeon or lawyer, and make new friends. Basic daily decisions, such as what to buy when at a store, how to get to work, and whether to work out or not, will need to be made.