Teletubbies Mercy Killing and Other Free Online Games for Adults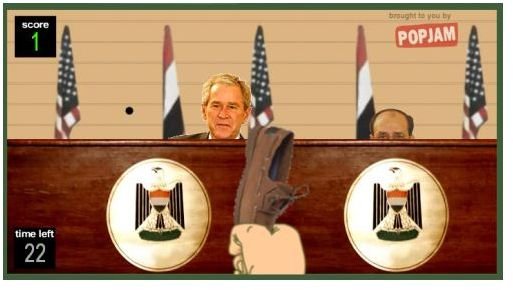 Free and Fun Online Games Not for Kids
Many parents go online to check out free games for their kids, but the games that we're going to look at here aren't family friendly. These free games contain violence and some even require killing off favorite kids' characters.
Think of these free online games as little vacations from adult stress. These games can help alleviate symptoms and allow the mind to focus on a simpler diversion, such as hitting the former president in the head with a shoe or even playing a little kid bent on killing off Santa Claus.
Sock and Awe
If you have ever harbored any ill will towards the former American president George W. Bush, this game is your chance to deal with some of that. The Sock and Awe game is based on the real event when Bush was in an Iraqi office and a reporter working for an for Al-Baghdadia television station threw one of his shoes at him.
Bush dodged the shoe in the real event but you now have the chance to hit him in the head through this game as many times as you can. The more times your shoe makes contact with his head, the more points you rack up. To play this free online game now, click through here: Sock and Awe
Celebrity Hitman:Cheney's Fury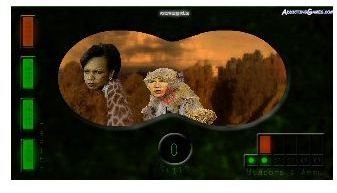 Addicting games has one all about Dick Cheney. In this game you get to play Cheney with a shotgun. When the game begins, Cheney has to choose who he's going gun down with the choices of George W. Bush, Osama Bin Laden, Hillary Clinton and Condolezza Rice.
Once Cheney has chosen his target, the head of that person will appear on a steer and you'll have to shoot each one to continue to the next level. To play this free online game now, click through here: Cheney's Fury
Obama Alien Defense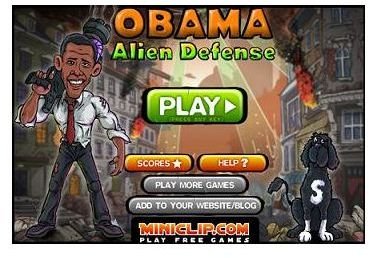 From Miniclip, this game allows you to play President Obama as he shoots it out with aliens in multi-level play. The game starts out with Obama playing the same game in the oval office, when he is interrupted by an aide about a situation.
Once Obama steps outside to find that the situation is an alien invasion and it's his job to kill them all and save the world. To play this game now, click through here: Obama Alien Defense
Kill Off Some More Characters
When shooting political figures and aliens just isn't cutting it for you in the stress relief department, try killing off some well loved children's TV and fantasy characters. Remember that the following list of games, just as the ones above are not intended for the kids to see:
Teletubbies Mercy Kill: This game gives you the option of using between a chainsaw, pistol and sniper rifle to kill off several teletubbies.
Telli-Targets: In this game you have to shoot all the teletubbies to make it to the shoot Barney round.
Kill Santa: By Newgrounds games, in this game you play a young Charlton Heston who gets a visit from Santa. Once Santa comes down the chimney, he gets a little too friendly with Charlton's mom. Charlton then seeks revenge by killing off Santa.