FUN FISHER PRICE GAMES FOR KIDS
Fisher Price is a brand of educational toys and games for infant to preschool aged kids. Their popularity has inspired the company to create a website where many Fisher Price inspired games can be played for free online. The following games are some fun titles that young kids may have fun playing as well as practice some memory, identification and computer mouse coordination skills. They can all be found through the Fisher Price.com website.
Planet Heroes- Turbo Shuttle Game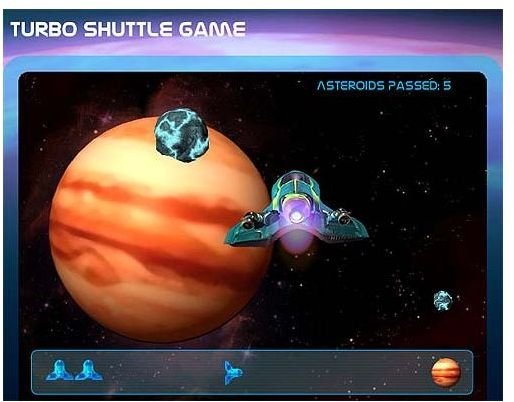 In this outer spaced themed Fisher price game, fly a shuttle to Jupiter while trying to avoid being hit by asteroid and crystals. It is good for giving kids practice using a mouse and keyboard. Control of the shuttle is achieved by sliding the mouse in multiple directions or with the use of arrow keys.
Dueling Knights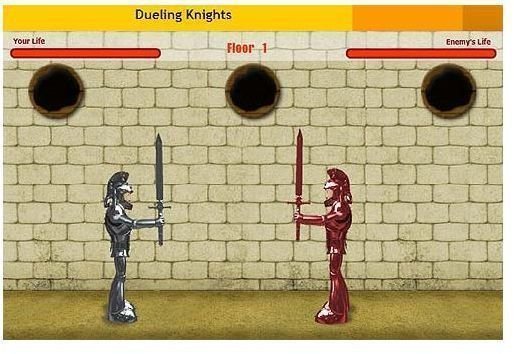 Dueling Knights is a simple game where kids can battle rounds of opponents with the use of a sword. Actions are controlled with the use of arrow keys and the spacebar. As the game progresses it increases in difficulty with the addition of more opponents in each round.
Planet Heroes – Online Puzzles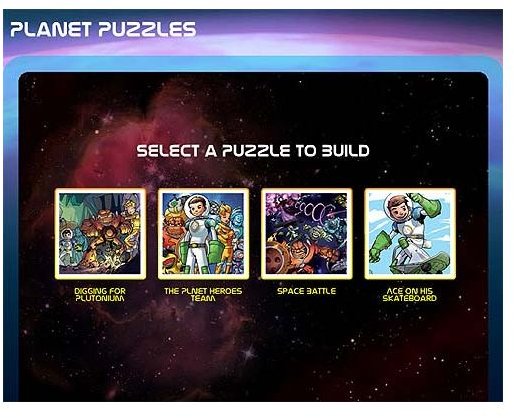 This Fisher Price puzzle game is suitable for preschool aged kids. You can choose from a selection of four puzzles. To play, puzzle pieces are put together by clicking with a mouse and placing them in the appropriate location. Once completed, a colorful picture and be viewed.
Little People – Wheelies Memory Match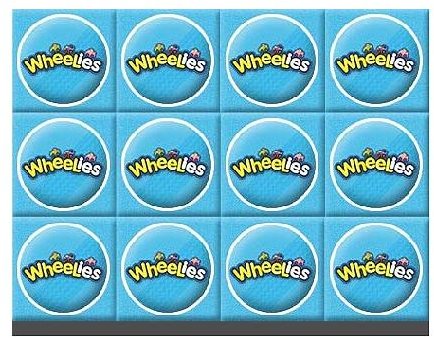 Toddlers can practice their memory skills with this colorful game. To play, two cards are selected by clicking on them to see if they match. As correct matches are uncovered, a Wheelies picture is revealed. The game can also be played in an easy, medium and hard level of difficulty.
Catch a Crazy Daisy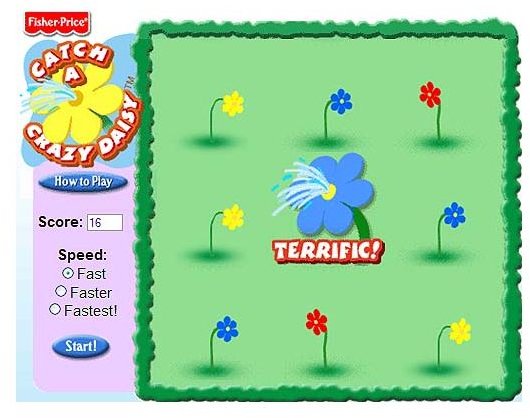 In this simple Fisher Price game, the goal is to try to see how many water squirting daisies that can be clicked on in a limited amount of time. For added difficulty, the game can be played at three levels of speed.
The Musical Instruments Game – Join the Jam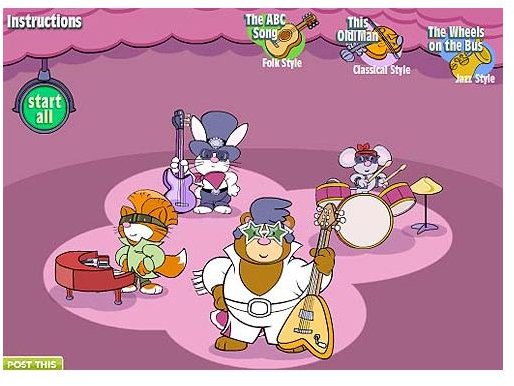 Kids can learn about different types of musical instruments while interacting with the cartoon animals that are playing them. The animals play four songs including a rock version of "Itsy Bitsy Spider", a jazzy "This Old Man" and a folk style "ABC Song." Click on each animal to hear them play individually or as a group with their other furry friends.
Sweet Streets – Sundae Driver Game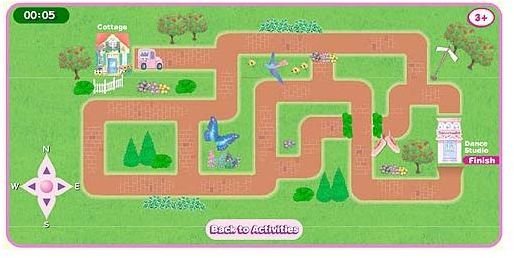 In this driving game, an ice cream truck can be guided through a five different mazes. Play by navigating the truck with arrow keys and increasing its speed by clicking with the mouse. The goal is to see how quickly you can reach the end of the maze.
Image Credit
Screenshots for the Fisher Price games article were created by Sheila Robinson.