FarmVille by Zynga iPhone Game Review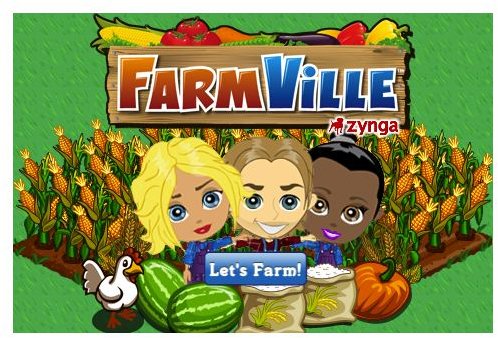 FarmVille for iPhone - Features (4 out of 5)
The first time you fire up the game after installing it on your iPhone, you'll be prompted to create your FarmVille account if you don't have one on Facebook yet. If you're an existing FarmVille player, you can simply authorize the app to connect to your Facebook account so that you can tend to your existing farms right away. That means plowing, planting and harvesting anytime, anywhere.
The gameplay is pretty much the same and offers nothing new from the Facebook version. You can choose from a variety of seeds that will let you grow fruits and vegetables on your farm and earn coins and XP that you can use to beautify your farm for other players to see and admire. You can also purchase tractors and seeders to work faster and grow your plants and eventually harvest at a faster rate. Like the FarmVille game on Facebook, the game also lets you rear livestock such as cows, sheeps and pigs which you can later sell for coins and more XP.
And speaking of XP, you'll need as much as possible to perform tasks and farming activities. For what? To level up of course. Actually, this is a vital aspect of the game, like any other Facebook game - to level up. The higher your levels, the more FarmVille goodies you can have access to.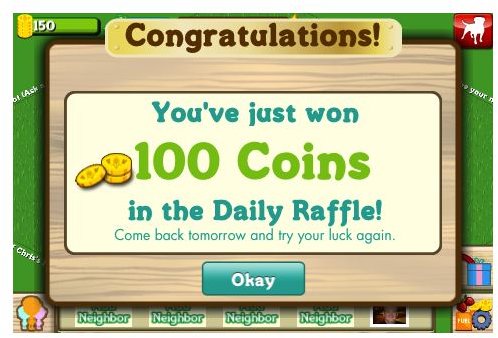 When you run out of cash and coins and your farm cannot yield a good harvest anymore, you can always add cash and coins to your account. How? By simply buying them from the in-app market. Of course, it will cost you real dollars to get as many coins as you want.
Does FarmVille for iPhone Live Up to the Original Game? (4 out of 5)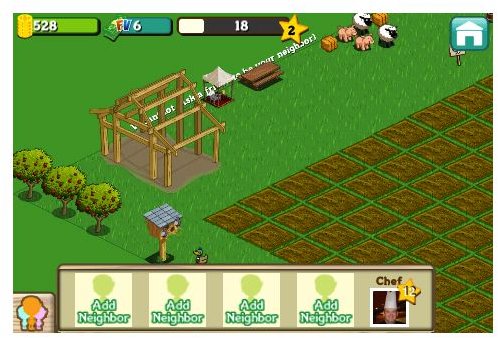 Many of my friends who played and are still playing FarmVille on Facebook have at one point in time reached a level of addiction to this game. So much so that I've received wall updates saying that they can't attend to their farms because they are too busy and most of them are at work or they don't have access to the Internet.
Well, those frustrations are over. All they need is an iPhone and they can attend to their farms any time, any where. But of course, it doesn't come free and playing the game in the office should be confined to during coffee breaks or lunch time or when the boss isn't looking. The game would work well for those who have unlimited data plans on their iPhone. That's tantamount to saying - playing FarmVille 24/7 indeed!
The question now is, should you get the game and play it on your iPhone? The answer is yes if you're a current FarmVille player on Facebook. And if you're still so into the game, I won't have to convince you any more. In fact, you might have downloaded the app already.
But what if you are a new FarmVille player? Let me just warn you that the game can be so addicting. Play it at your own risk. And don't complain to us if you and your partner broke up because you don't have time for each other anymore because of FarmVille.
FarmVille for iPhone is available as a free download from the iTunes App Store.