The Parent's Ultimate Guide to the Wii for Toddlers and Preschool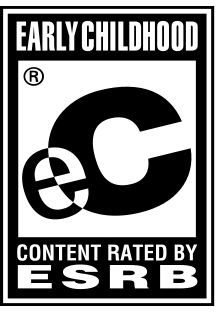 Family-Friendly Gaming: Finding Age-Appropriate Games for Young Children
As of May 2011, a total of 9 games have been rated "EC" (Early Childhood) for the Nintendo Wii. These titles are specifically designed for young children and are suitable for children age 3 and older.
Parents of young children frequently have an interest in Wii games with educational value. Thankfully, most early childhood games incorporate a strong number of critical thinking and learning activities. However, you may simply be searching for a fun game that features your child's favorite character or a game that both parents and preschoolers alike can enjoy or play together. Whatever it is that you are looking for, this guide will introduce you to a number of appropriate Wii games for toddlers or preschool-age children.
Early Childhood: Educational Wii Games for Toddlers & Preschoolers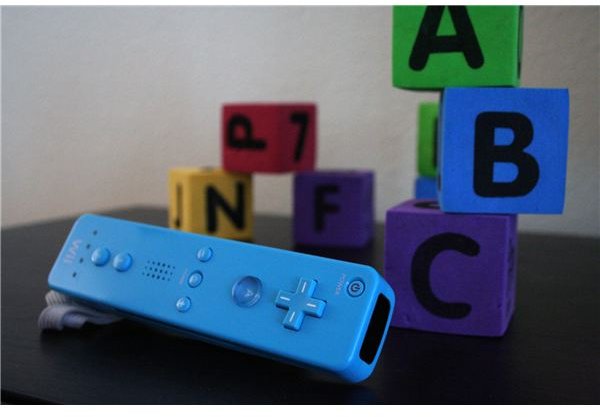 Early Childhood Wii games are currently available from five different publishers. The games shown below have been rated "EC" for children ages 3-6.
Top Wii Games for Toddlers
The Very Hungry Caterpillar's ABCs (WiiWare)
Learning with the PooYoos - 3 Episodes (WiiWare)
Sesame Street (3 titles)
Reader Rabbit Preschool
Jumpstart Pet Rescue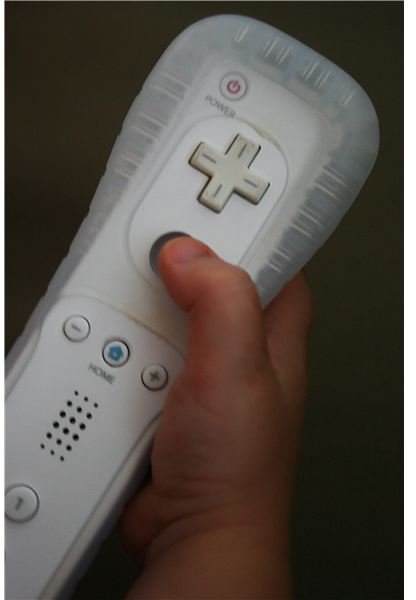 Building a Wii Early Childhood Curriculum
The Wii offers a number of ways to supplement a preschool curriculum with interactive educational opportunities at home. Consider using printable alphabet flash cards to practice letter recognition and reinforce skills learned while working with the alphabet flash cards shown in The Very Hungry Caterpillar's ABCs. Read books or print coloring pages that relate to the games your child enjoys playing. With the balance board and motion sensing capabilities of the Wii remote, small children can also develop fine motor and balance skills while playing toddlers' active games for Wii that encourage movement and exercise.
The Very Hungry Caterpillar's ABC
A great way to introduce your toddler to the Wii is by purchasing WiiWare through the Wii Shop Channel. These games offer very simple controls and colorful activities that can be completed at a slow pace appropriate for young children.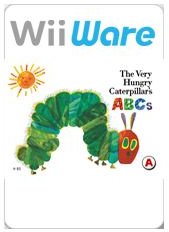 Eric Carle's beloved caterpillar comes to life in the wonderful WiiWare title The Very Hungry Caterpillar's ABCs.
The game introduces over 140 basic vocabulary words with beautiful illustrations by Eric Carle, featuring stamping and color activities, vocabularly quizzes and alphabet practice. This whimsical Wii caterpillar game is well-reviewed by parents and serves as a great way to teach ABCs on the Wii.
The game also features additional download packs that can also be purchased with Nintendo Wii points to add new vocabulary words and stamp sets.
Learning with the PooYoos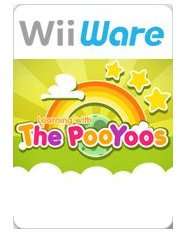 The PooYoos are a group of cute and colorful animals who love to dance and sing. Their game, Learning with the PooYoos, was created specifically for children ages 3-6. It includes activities for children who are currently at a pre-reading skill level.
There are currently three episodes in this series which can be also be downloaded from the Wii Shop channel. Each title features educational mini-games that aid in color, shape and word recognition. The second episode incorporates new vocabularly words and added activities that teach children about musical instruments. The third episode adds new games that involve painting and lessons about different body parts.
The game's instructions have several language options, including English, Spanish, French, German, Dutch and Italian.
Sesame Street: Elmo's A-to-Zoo Adventure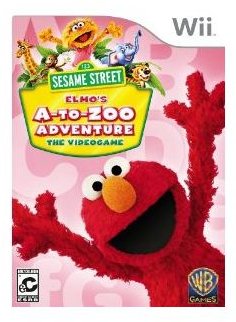 Titles like Sesame Street, Jumpstart Pet Rescue and Reader Rabbit Preschool are standard games available from online and local retailers.
In October 2010, Warner Bros released Elmo's A-to-Zoo Adventure for young children, another Nintendo Wii ABC game. A-to-Zoo Adventure features several mini-games that help children learn the alphabet. Although parents report that 3-year-olds might have more difficulty with the controls, a child that is more familiar with the Wii and has played other games might have less difficulty. The game includes a "gameplay helper" cover for the remote resembling Elmo to prevent kids from pushing the wrong buttons, but some users report difficulty with this feature. Overall, the title is recommended for 4 and 5-year-olds.
Sesame Street: Cookie's Counting Carnival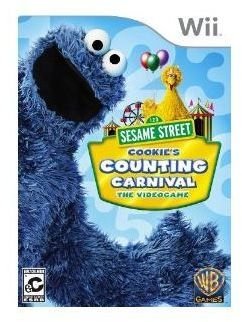 Cookie's Counting Carnival was also released in 2010. Offering similar gameplay through educational mini-games, the title focuses on learning numbers.
Like Elmo's A-to-Zoo Adventure, the game includes adjustable difficulty settings for players' skill level and a "Gameplay helper" slip-cover for the remote that resembles Cookie Monster.
Sesame Street: Ready, Set, Grover!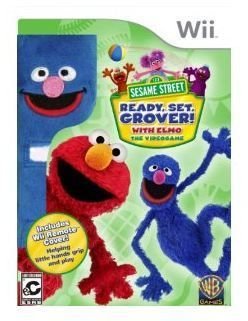 Sesame Street's newest game featuring Grover is scheduled to be released in August 2011. The game is expected to offer gameplay similar to the first two Sesame Street titles, but will incorporate interactive activities that encourage exercise and healthy habits for toddlers.
Active games for Wii like Ready, Set, Grover encourage kids to apply lessons about nutrition and physcial activity to their everyday life.
Reader Rabbit Preschool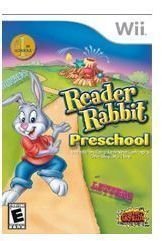 Reader Rabbit Preschool is a newer title that was released in May 2011. As part of the Reader Rabbit series for all grade levels, this PreK game helps young learners practice letters, numbers, sounds, shapes, colors and matching.
With origins dating all the way back to the 1980s, Reader Rabbit has long been a favorite character for "edutainment" titles on PC and other software platforms.
Jumpstart Pet Rescue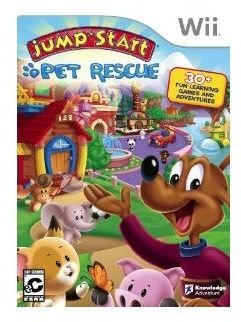 The Jumpstart series from Knowledge Adventure also offers grade-level learning games for students of all ages. In their early childhood title Pet Rescue, young gamers can use their creative skills and gain music appreciation through fun and interactive activities.
The game includes five stories or "discovery worlds" where preschoolers search for lost pets while learning lessons along the way.
E-Rated Wii Games and Other Toddler-Friendly Titles
Many of the top Nintendo Wii preschool games are based on kid's favorite characters from Nick Jr or Disney. Games like these that include cartoon figures and more complex storylines are generally rated "E" for everyone. Titles within this category are comparable to G-rated films and feature gameplay that is most appropriate for children ages 6 and older. However, younger children may still enjoy playing popular games that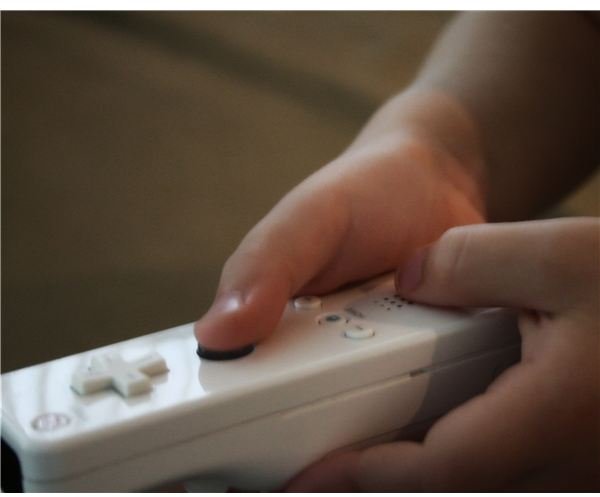 include their favorite shows, particularly when they are already familiar with the Wii controls and functionality. The following list includes other E-rated Wii titles that preschoolers might enjoy:
Go, Diego, Go Safari Rescue
Go Diego Go! Great Dinosaur Rescue
Dora the Explorer: Dora Saves the Snow Princess
Dora the Explorer: Dora Saves the Crystal Kingdom
Dora's Big Birthday Adventure
Ni Hao, Kai-lan: Super Game Day
Disney's Cars
Cars: Mater-National
Toy Story Mania
Disney Princess: Enchanted Journey
Get Active: Early Childhood Fitness Games
The following list includes some of the best Wii games for toddlers that allow preschool-age children to be physically involved through exercise, dance and activity. Although games like Wii Fit and Wii Sports are geared towards adults and older children, there are several activities in these games that particularly coordinated Wii-savvy kids will enjoy. All of the other titles in this list are well-reviewed by parents who have played the game with their 4 or 5-year-olds: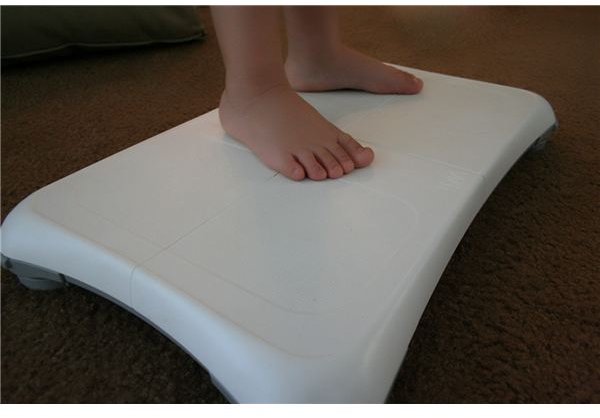 Nickelodeon Fit (featuring Dora, Diego, Kai-Lan, and the Backyardigans)
Just Dance Kids (featuring Yo Gabba Gabba and The Wiggles)
Playground
Wii Fit / Wii Fit Plus
Wii Sports / Wii Sports Resort
If your young child has another favorite game for Nintendo Wii, please share with us in the comments below!
E-Rated Wii Games for the Family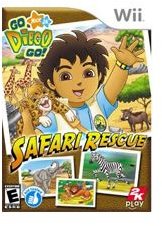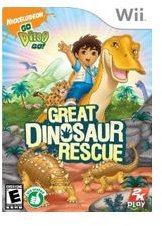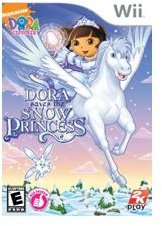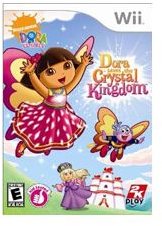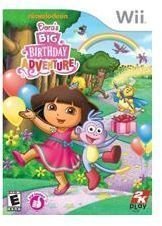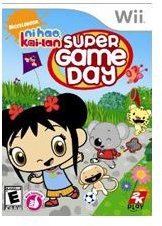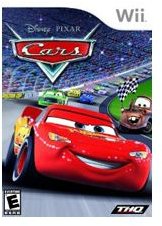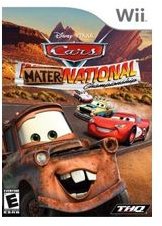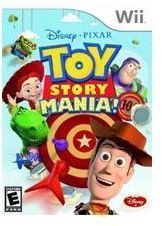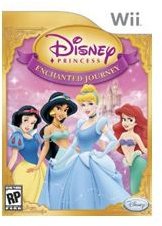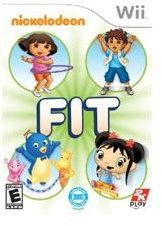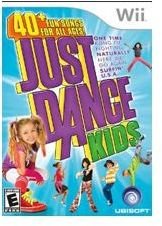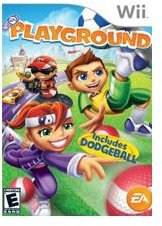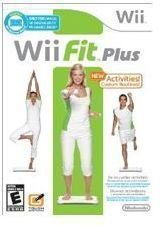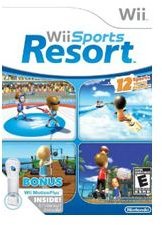 References and Resources
The Very Hungry Caterpillar's ABCs from Nintendo: https://www.nintendo.com/games/detail/FBjJU-lttEII3i-h0pZkTXWigWphETip
Learning with the PooYoos from Nintendo: https://www.nintendo.com/games/detail/b27_45MOEaWuBuY7MHVPFB6HZwToYDU7
ESRB Ratings Guide: https://www.esrb.org/ratings/ratings_guide.jsp
Image Credits