Nintendo Wii iCarly Review: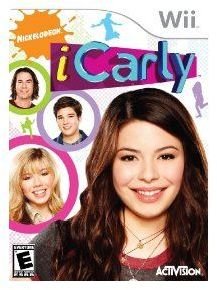 Carly and the Gang Are Here
iCarly is based off of the teenage sitcom that runs on Nickelodeon, so right away lets acknowledge that it's for a "tween' set where characters are probably more important than game mechanics. This means that you get voices from the cast tossed in among the text messages and other paraphernalia that constitutes today's web-based digital world. Which all makes sense since the guys and gals do "webisodes" and the games that result from them are cute and fun and definitely non-threatening to the younger set.
A parent can put the game disc in the Nintendo Wii and forget about monitoring - instead Mom and Dad should join in. There's over 200 skits taken from the show and suing them you can play games, experiment with adding introductions and sound effects and even green screen "effects" in the game. Carly and her friends even work on recipes and problem-solving so a bit of thinking is going to be required along with the reflexes.
The More The Merrier (5 out of 5)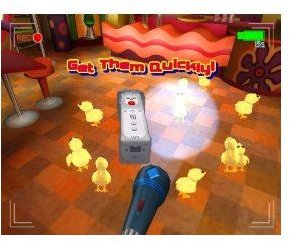 If there was ever a time when having multiple Wii remotes makes sense - this is it. I may not be as young as I used to be, but slapping hands away from trying to "steal" candy or doing karate chops (using the Wii remote, natch) to "cut" sandwiches can be fun. But having other players going at it at the same time is even more so.
And I have to admit that my Fan-meter shows I need a lot more work at my charisma - either that or I need a cheat to find a way to get at those unlockables that are tempting me in the game.
Listen to the Game, Don't Just Look (5 out of 5)
Audio plays a very important part in iCarly. Hearing the characters "talk" to you is cool, and sure makes reading emails worth bothering with if you know there's a response waiting in the wings. But the game sounds are so upbeat and the music so infectious that it's hard to concentrate on what you're seeing - which is large graphics brightly colored and animated just a touch above "cartoony." I don't want to give anything away, but I admit I jumped when one of the guys "blew" a compressed air horn on the screen and the Wii remote didn't just buzz in sympathy, but blared out noise as well.So expect a few surprises that you won't see coming.
Playing Around (4 out of 5)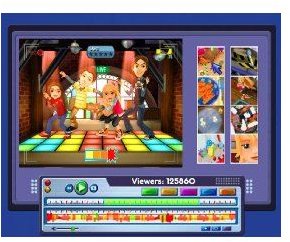 While playing along the story and letting the game take the lead is fun, more so is adding your own touches to the game by swapping out props or changing the introductions and other elements of the webisodes. It gets a bit gnarly when more than one player is doing this - having to "share" the screen takes a bit of getting used to and can bring out the territorial beast within. But it's all good fun, so just dance off any residual aggression when the dance crew comes on stage and you have to shake that Wii remote like a Polaroid picture.
Time to Go, Or Is It? (5 out of 5)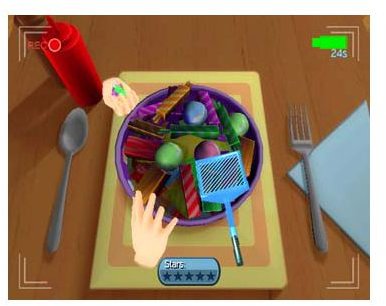 Probably the best part about iCarly is that you can come back to it without feeling a compulsion to "achieve" anything - just have fun with the games and puzzles that is going on. Casual/family games should all be fun like this, and the game really does capture the spirit and persona of the TV show. Good job, Nickelodeon and Activision.