Check Out These No Cost Preschool Computer Games to Educate and Entertain Your Children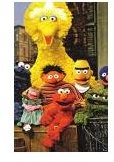 Free Preschool Computer Games
Though my son is now in Kindergarten, I did not send him to preschool because I wanted to avoid the costly expense of day care and spend time with him. I quickly realized that in order to get my school work, house work, and other obligations met, I was going to need something besides television, movies, and a box full of toys to keep him occupied. I turned to a series of free preschool computer games to give him something new to do, because he saw me working on the computer all the time and was incredibly interested.
SesameStreet.com
This is a natural segway for many parents, because many young children still watch the show. The first game I introduced my son to is called Elmo's Keyboard O Rama, a simple game that responds to the keystrokes your child enters. For the letters, it has a related animation, something like, "T. T is for Toothbrush." and it shows Elmo brushing his teeth. When the child pushes buttons on the keyboard other than letters or numbers, Elmo giggles. This was my favorite game for him because he could sit independently while I watched from nearby, and it reinforced the alphabet lessons I was working on with him through other toys and games. There are games featuring all different characters, so those who don't care much for Elmo will be able to find some they love.
Fisher-Price.com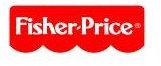 When my son got a little burned out on the Sesame Street games, I had to keep looking for more free preschool computer games, and quickly found Fisher Price. With a great number of his toys made by the brand, I knew I could trust this website right away. One thing I really enjoyed about this one is that there are also games for infants and toddlers.The phonics games helped work with all the other things we were learning offline, and the coloring pages gave him something to do when computer time was over.
MotherGoose.com

Mother Goose is a great site for children who are into nursery rhymes. There are concentration games, keyboard/typing games, games that involve using the mouse to catch falling objects, painting/coloring games, and more. My son didn't really care for it as much as the others, but it was a nice, safe alternative for when he was bored of the others.
Here we are three years later, and my son already needs parental controls. He is very familiar with Google and searches for things such as "Spongebob Games" and "Mario Games" on his own. He plays many flash based games around his favorite characters. Though they aren't as educational as the ones from the sites I've shared here, it is amazing to watch him work his way around the search engine, the game website, and the game itself. I fully attribute his skill to his experience he earned at a young age with the free preschool computer games.