Kindergarten Computer Activity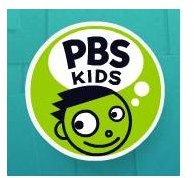 An Introduction to Computers
Kindergartners are just learning the basic concepts of reading and mathematics, and many parents believe in teaching them basic computer skills as well. Children who become acclimated early with basic computer tools, such as the mouse, the keyboard, and standard software, will feel less intimidated when such skills are required by classrooms. The following sites and software offer safe and fun activities that can help a child become acclimated with the computer as well as teaching them motor control skills and letter and number recognition.
PBS Kids
One of the safest and best sites out there, PBSKids.org, is completely free and offers a wide variety of activities for readers and non-readers. Many of the activities feature their favorite characters such as Curious George, Barney, Clifford, and Elmo. The site is intuitive and easily navigated by mouse clicks and allows children to learn in a safe internet environment. Many of the games give instructions via voice making it friendly for children who are not yet reading. Parents can also print out fun pictures so children can color offline. PBS Kids does not have ads.
REQUIREMENTS: Internet connection, Flash, sound capabilities
Starfall
Starfall, another free site packed with wonderful tools and activities, is completely free. This site focuses primarily on the alphabet and learning how to read. It also teaches basics about calendars, months, and seasons. Places to click are extremely visible, and children often intuitively know what to click next. If they wait a while, a large white hand points to places to click. The graphics are pleasing and interesting to younger children.
Starfall also allows for progressive learning. In addition, the site offers a guide to parents on how to use the site in ways that are most beneficial to their children. Many educators also recommend this site, and I first learned about it from an elementary school teacher whose primary focus is literacy. Starfall does not have ads.
REQUIREMENTS: Internet connection, Flash, sound capabilities
Club Penguin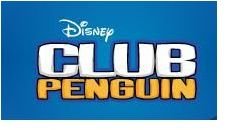 Club Penguin is a Disney owned site that offers the fun of earning coins and playing games. The game can be played for free, and additional content is available with a paid subscription. Parents can control exactly how much interaction their children are allowed in chats, and non-readers can use emotes (smileys) to communicate their feelings to others. Clun Penguin is excellent for teaching children about maps and clicking in order to move an object on the screen. (In this case, children are moving their penguins around.) In addition, they are able to decorate their own igloo and take care of pets called puffles. Puffles can be bought with in-game coin earned by playing games, but igloo decorations can only be purchased with in-game coins by those who have a subscription. The atmosphere is friendly, slightly competitive, and teaches children a variety of skill with the keyboard and mouse. Basic reading skills is a plus but not required.
REQUIREMENTS: Internect connection, Flash
Webkinz
Webkinz offers much the same as Club Penguin, though a higher degree of reading is required to play some of the games. Webkinz comes free for one year with the purchase of a Webkinz plush toy. Children type in a code that they receive with their plush toy, and they now have access to a virtual replica of the toy that was purchased. The toy immediately starts off with a house, some furniture, and some in-game coins. They play games to earn more coins, and they can purchase items for their Webkinz's house with those coins. The site is gorgeous, fun, and easy to navigate. Parents can control their children's communications, so the site is relatively safe for kindergartners.
REQUIREMENTS: Internet connection, Flash, Basic reading skills
Conclusion - Kindergarten Computer Activity
All of the above activities require the internet, but parents can teach their children about the computer simply by opening Paint or any equivalent program and allowing them to experiment with the tools. Children can actually also enjoy typing out letters using a word processor and extra-large fonts, and simply teaching them to open and close programs by clicking can be a fun and useful activity.