Effects of Playing Video Games on Children in the Media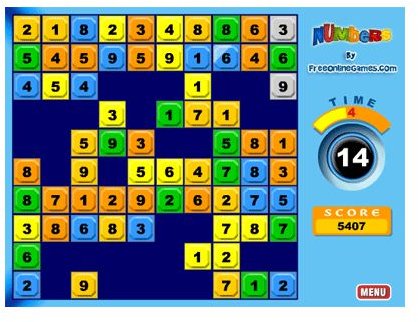 The Misconception
Video games have been looked at as a time waster by most parents who often don't see what their child is playing. This is the cause of most misinformation about the beneficial effects of playing video games on children to learn grammar, math, reading, memory and logic skills. These skills are taught in the home and the classroom but are often not reinforced. Video games are a great way for a child to bridge the gap between introducing a topic and reinforcing it in a fun engaging way. The following games will range from games that are both fun and educational for children from preschool to second grade.
Number Values
Are you ready to compare number values? These grade school level activity is a great way to start. The first activity asks the player if the coins in the first jar are greater or less than the coins in the second jar. They must click the correct symbol. Once this activity is successful, they go on to the second part. This is a racing game where the student must use the arrow keys to collect so many gold coins in a given time. They have to avoid, running into other cars or making to many lane changes in the process. To play this computer activity click the following link.
Image Credit: GamesandGames
Create a Word Search Puzzle
This is a very unique activity that is great for third and fourth graders. The student will find great joy in creating their own words for this word search puzzle and then giving the tasks of finding those exact words ! The student must come up with fifteen words of their own, any words, any subject and plug them into the word fields. A word puzzle is then generated leaving the student to search for their own words, which could be diagonal, horizontal or even backwards in this jumble of words. Have fun ! To play this computer activity click on the following link.
Wizards and Pigs
This is an interesting little game that helps children with language arts. The player will be a wizard who must travel through a maze of different adventures, including running into goblins that may use cruel poetry stanzas. The wizard must gather a potion to turn these goblins into pigs that are less threatening. To play this game click on the following link.
Counting Carnival

Step right up and prepare all kids for Counting Carnival ! You have two modes fun and very simple game. You can choose to target the Crazy Clowns or the Balloon Mode. In Crazy Clown Mode, the player must fire with the mouse at the stacked clowns, then figure out the number of clowns are left standing. Balloon Mode is where the player must pop as many balloons as they can once they hit the start button. Most kids are determined to keep playing over and over again, so that they can knock all 10 balloons down in no time. To play this game click on the following link.
Image Credit: Learning4kids