iPhone Game Reviews: Pictureka iPhone Game Review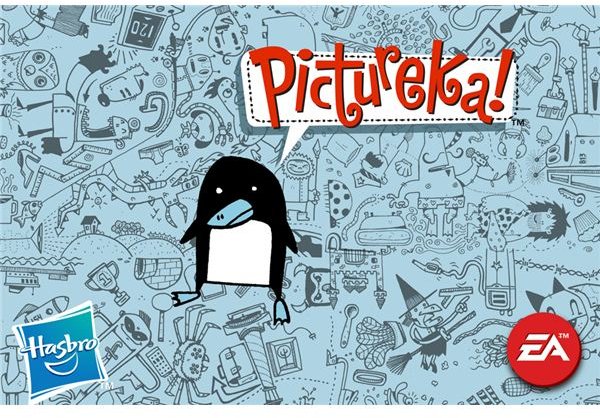 Pictureka iPhone Game Review - Weird Design, Nice Gameplay
Pictureka is a picture-finding type of game featuring cartoonish graphics that will remind you of the popular character Fido Dido. The aim of the game is for you to fulfil each level objective - that is to find specific objects from a horizontal pile of junk which looks almost identical. The game is something like a horizontal scroller wherein you can move from left to right and right to left and try to pick the object required by each level.
Sounds easy enough right? Actually it's not. For finding the object you're given a limited amount of time and sometimes the object that you're looking for doesn't seem to appear like you think it will. The game graphics, which are hand drawn, make this task difficult plus the time will always be against your cause.
Pictureka lets you play the game alone, with 3 of your friends via the Pass n' Play game mode, or in adventure mode. In adventure mode, you'll be able to hop on to five islands featuring different game environments. In between the different levels in the game mode are cute and fun to look at maps. In Pass n' Play, you and your friends are given specific objects to find and you have to find them fast before the time expires. The first player to score 6 points wins the game. If you don't have friends to play it with, you can still play Pass N' Play on your own. The Pass N' Play game mode makes Pictureka an excellent party game.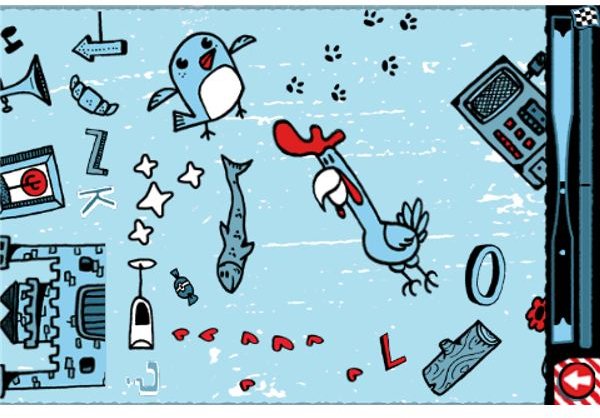 One thing that contributes to this game's enticing element is the game sound. Not your usual musical background but the raw sound of cute and fun noises that can be heard every time your character moves. At first some of you might find this annoying but as you go along with the game, you'll eventually get to like it and those loud noises will grow on you.
Other features of the game include Stats/Awards where you can keep track of your game records and the records of other Pictureka players in various game modes - Top Adventure Stars, Your Statistics and your other related stats.
The game also gives three settings options that you can change any time - Sound off/on, vibrate off/on and profile.
Our Verdict
Like I said, Pictureka for iPhone is not like other iPhone games with extravagant graphics and complicated gameplay. Its simple graphics, gameplay and appropriate background sounds make it a great game. Pictureka is an easy-to-pick up game that will be enjoyed not only by kids but adults as well. The game would definitely be a good family party game, especially during the holiday season.
Here's the download link for Pictureka.