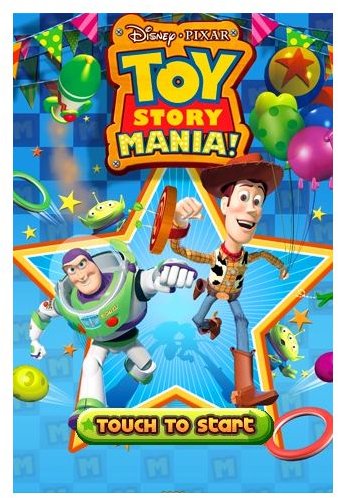 Game Play and Features (3 out of 5)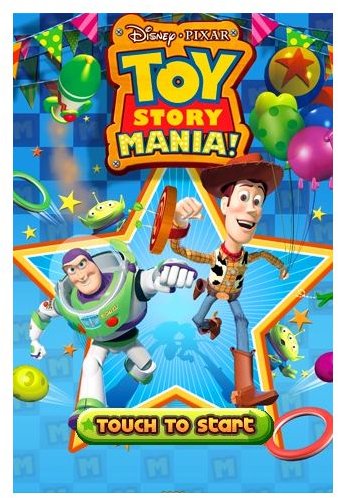 Before I begin, let me tell you that the reason why I decided to purchase Toy Story Mania despite its relatively high price ($4.99) is because I was looking for a nice kiddie game that my daughter could play using her mother's iPhone 3G. Since she loves Woody and Buzz, I wasted no time at all when I found out about this game. I immediately downloaded the game to my wife's iPhone 3G and gave it to our daughter to play with. Being quite an advanced child, our daughter didn't really find it difficult to play. She enjoyed all the game modes in this game: Green Army Men Shoot Camp, Bo Peep's Baaa-loon Pop, Buzz Lightyear's Flying Tossers and Hamm 'm Eggs.
In Woody's Rootin'Tootin'Shootin Gallery you are required to shoot suction-cup arrows. While in Green Army Men Shoot Camp, you're objective is to break as many glasses as you can using a virtual baseboard. Bo Peep's Baa-loon Pop is a simple dart throwing game that involves popping as many balloons as you can. You also have Buzz Lightyear's Flying Tossers, which is a game for throwing rubber rings. Finally, Hamm m' Eggs is a simple game that requires you to throw water balloon shaped eggs at different targets.
Each of the five games consists of three levels - easy, normal and hard. You begin in the easy level and need to complete it to unlock the normal level. Completing the normal level unlocks the hard level. The good thing is that all easy levels are already unlocked by default in any of the games. This allows you to switch to a different game if you get stuck at a certain level in any other game.
To complete each level, you need to finish five rounds with specified required scores. Don't worry about failing to complete a round since you are given as many tries to complete it as you need. There is also a bonus round in which you can earn special items. This bonus round, however, advances to the next level even if you don't complete it the first time.
Graphics, Controls and Sound (4 out of 5)
If you're not a fan of the Toy Story series, be prepared to be bombarded by the song "You've got a friend in me" that will repetitively play throughout the games. Kids who grew up with Toy Story may not mind this at all. They will likely love this game, and I'm inclined to think that it was made specifically for them. Adults who have watched the movie and are eagerly anticipating Toy Story 3 will surely love this game as well the colorful graphic rendition of the game environment.
Control-wise, the game handled well. Most of the games are controlled using the iPhone's touch feature, though in a few instances you will need to shake the iPhone or slide off to reload your ammunition.
Our Verdict (3 out of 5)
My four-year-old daughter loved Toy Story Mania. I also enjoyed it while reviewing it. In fact, I played it longer than she did. We're both big Toy Story fans, having watched the two movies several times already. While this game is not related to the storyline of the movies, just the fact that it features our favorite characters from the movies is enough reason to enjoy the game.
I'm pretty sure you'll enjoy this game as well, if you're like me and my daughter. If you're not a Toy Story fan, give the game a shot - especially if you're looking for a simple game to play with your kids.
For $4.99 you'll get five games, great controls and graphics, a repetitive theme song and tons of fun factors brought by the Toy Story gang.
Images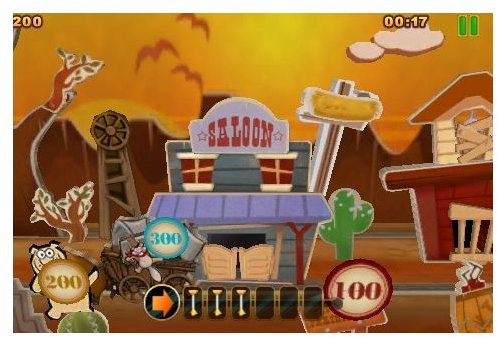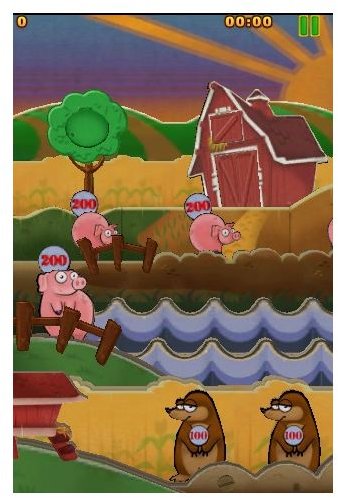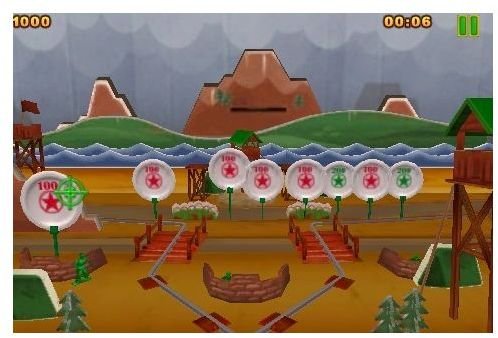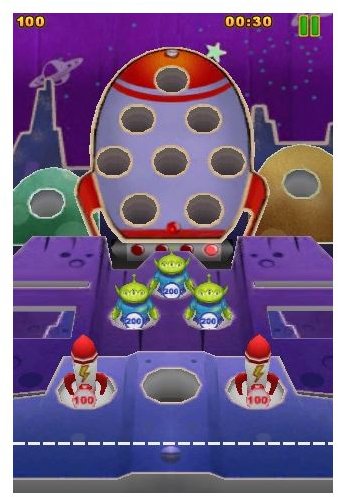 Image credit:
Screenshots of Toy Story Mania by Disney Inc.