iPhone Games Review: Wolf Boy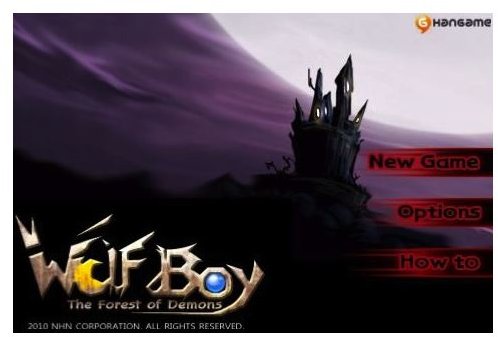 Wolf Boy for iPhone - Gameplay
This game is pretty simple to play. You take control of the main character named Toto, a boy who turns into a wolf. Your main goal is to rescue your girlfriend who was kidnapped by your enemy named Monk who happens to be a large monkey.
Along the way, you'll encounter quite a handful of enemies who will stop you from getting near Monk. These enemies include some flying primates, some creatures which look like tomatoes, level bosses which looks like a burning lion and some other creatures.
The game's controls are pretty simple as well. Toto moves forward and backward using the respective buttons on the left. While on the right are Toto's other moves, one for attacking the enemies and the other for jumping. You can combine these two buttons to do a jumping attack for enemies that fly.
You'll also encounter some power-ups and other game add-ons as well as collect the famous "gold coins" by smashing into treasure chests along the way. You use these coins to buy upgrades for your character's speed, health and power. You can also pick up some health boosts, special attacks and more to help you on your quest.
Lastly, at some point in the game, specifically when the moon that is displayed on the upper part of the screen becomes full, you can tap on that moon and Toto will transformed into a wolf. Unfortunately, it's just a transformation, Toto as a wolf also has the same attacks, although he moves more quickly and is stronger in wolf form.
While all the above-mentioned gameplay and features are well conceptualized, we can't help but mention one minor flaw of the game. The repetitive gameplay and few types of enemies. It would be great if the game developers made some effort to add variety to the gameplay, but then it might defeat the game's very essence which is a "beat-em-up" game.
Wolf Boy for iPhone - Graphics and Sound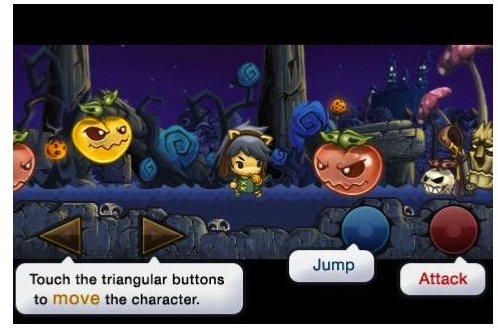 When it comes to visuals, Wolf Boy definitely excels. The 2D rendering of the game environment offers top-notch graphics. The game is colorful albeit with a touch of black atmosphere to suit the dark characters of the game.
The game's sound is pretty decent as well. Nothing fancy, just the usual game sounds plus appropriate "cartoon" sound effects you'd expect in such a game.
Our Verdict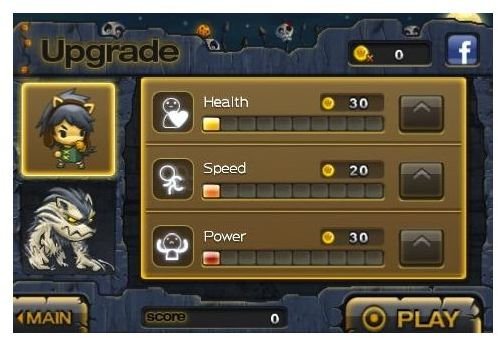 So, do we recommend Wolf Boy for iPhone? That would depend on you of course. The thing is, there are not too many 2D games available for iPhone. Wolf Boy happens to be one of the best of these 2D games. If you're a big fan of side-scrolling, beat-em-up type games - Wolf Boy is for you. If you're not a fan of this type of game and you're just looking for a nice game to while away time, you still might want to consider getting this app. It's only $0.99 anyway. Who knows you might actually enjoy it.