Tips and Tricks for the Popular Mr. AahH!! Game for the iPhone and iPod Touch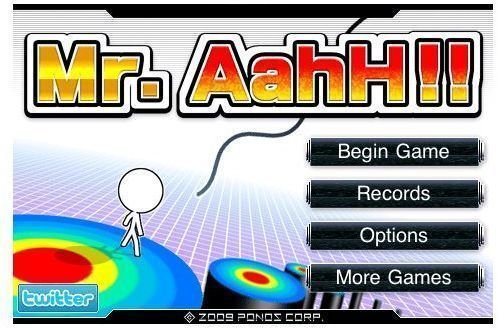 …AahH!!!!!
Many of the best and most popular games for the iPhone at the iTunes App Store are those that are simple enough to pick up and play right away. Many of these iPhone games draw on established gaming formats that people are familiar with and make the most out of the mobile touchscreen technology that marks the iPhone. Mr. AahH!!, which has become an incredibly popular free iPhone game, has made it to this list by definition. With Mr. AahH!! for the iPhone you follow much of the popular trend toward stick figured characters and side scrolling platformers, but with an even more simplified format. Here your character is swinging from platform to platform, trying to make sure that when he jumps from the rope he is able to make it onto the platform. It is up to the Mr. AahH!! player to negotiate when and how to jump, which can be a little harder than it sounds. Here are some Mr. AahH!! tips to help you when starting out.
Tap the Touch Screen
To make your Mr. AahH!! character jump from his rope you have to tap the iPhone's touchscreen, but it is not important where you actually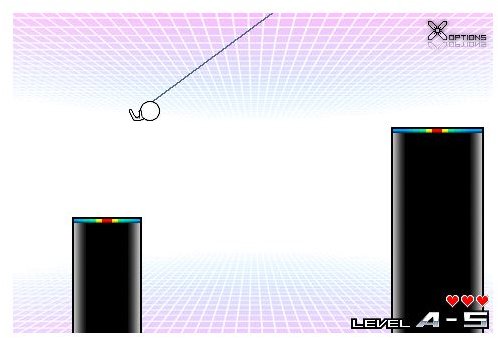 touch it. You are not able to hold your finger on the touchscreen and just release it when you want your Mr. AahH!! character to jump. Instead, you have to be ready to actually tap the touchscreen when it is time. You are going to have tap it quickly and at the right time when you need him to jump, so position your finger in a specific location where you can get a rhythm for the quick tap and you should train yourself to see when the right tap moment is so that you will know how to approach each platform.
Wind and Gravity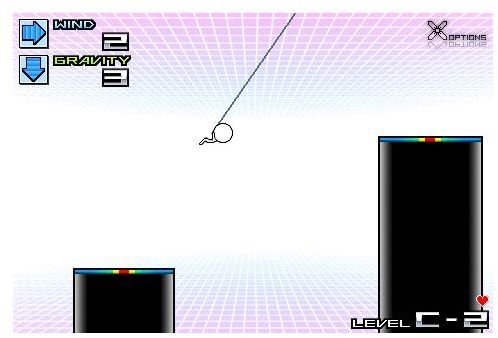 You are going to have to deal with a changing level of wind and gravity in Mr. AahH!!, which is indicated by numbers in the upper left hand corner. These will dictate how fast you fall or the resistance you have to contend with, which is going to change the way you negotiate the jumps between platforms. For each number that you see increased on both the wind and gravity you should extend the time you keep your Mr. AahH!! character on the rope before releasing him to jump.
Establishing Pacing
Pacing is going to be important for making your jumps in Mr. AahH!!, but you are not going to be able to maintain it all the way through. As you
get to later levels you will find that the resistance becomes dramatic, changes direction, and is much more difficult. Instead of relying on the same rhythm that you have developed early in Mr. AahH!!, you should try to speed it up in increments correlated to the move through different letters. The music in Mr. AahH!! is not the most celebrated, but its rhythm may end up keeping your pacing on track throughout.