Lego Batman Cheat Codes: Unlock Vehicles in the PS2 Version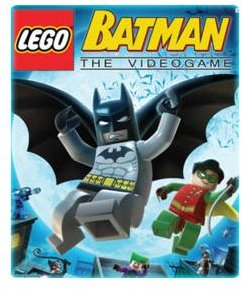 Lego Batman came out on the Wii, PS2, PS3, Xbox 360, DS, PSP, and PC. Demos were put out after the release of the game for temporary game play in hopes of gathering up demand for the game. There are 15 levels for the heroes and 15 levels for the villains in the game, and all the 50 characters are Lego made. An interesting and fun little game to pass the time, Lego Batman has several cheat codes for the PS2.
To enter the cheat codes there is a computer in the Batcave or the Arkham Asylum. Enter the codes into the computer and they will be available in the Free Play mode. Keep in mind these are only the cheat codes for the Vehicles in the game. The character and the miscellaneous cheat codes are in parts two and three of the article series.
VJD328 – This unlocks the Police Watercraft
LJP234 – This will unlock the Police Bike for use
PLC999 – The Police Boat will be available
KJL832 – Makes the Police Car unlocked
MAC788 – This unlocks the Police Van
CWR732 – This will unlock the Police Helicopter for use
CHP735 – This will get the Harbor Helicopter
RDT637 – Get Harley Quinn's Hammer Truck with this cheat
JUK657 – This is the Joker's van cheat code
HPL826 – This unlocks the motorcycle of Catwoman
DUS483 – This will get you the unlocked Garbage Truck
GCH328 – This is the Goon Helicopter cheat
HS000W – This unlocks the Mad Hatter's Glider
M4DM4N – This will unlock the Mad Hatter's Steamboat
ICYICE – This will make Mr. Freeze's Iceberg available
HAHAHA – This will make the Riddler's Jet available
BTN248 – This is for the Penguin Goon Submarine
BCT229 – This will unlock Mr. Freeze's Kart to use
LEA664 – This unlocks Bruce Wayne's Private Jet for use
KNTT4B – This is for the Bat-Tank
EFE933 – This code will make Two-Face's armored Truck available
TTF453 – Get Robin's Submarine with this cheat code