Star Wars LEGO Codes - Wii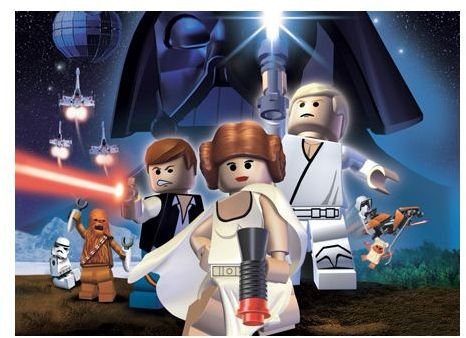 Star Wars LEGO Codes Wii
You might assume that a game that has LEGO in the title wouldn't be too difficult. It's a fair assumption, but you're going to be pretty surprised when little LEGO stormtroopers start blasting you to pieces. If the force isn't as strong with you as you'd like, use these Star Wars LEGO codes. Wii players should find they will have a leg up.
Codes for Characters, Ships, and Abilities
When you search for something like "Star Wars LEGO codes Wii", LEGO Star Wars Wii cheat codes are exactly what you want - so here you go.
When you're in the Mos Eisley Cantina, go up to the bar and you should be able to enter some codes. Use any of the following codes to unlock the corresponding character or ship.
MUN486 Adi Mundi
ACK646 Admiral Ackbar
KPF958 Battle Droid (commander)
GGF539 Boba Fett
HHY697 Boss Nass
QRN714 Captain Tarpals
DDD748 Count Dooku
EUK421 Darth Maul
BRJ437 Disguise
AAB123 Droid Tri-Fighter
EWK785 Ewok
CLZ738 Force Grapple Leap
PMN576 General Grevious
ZZR636 Greedo
GIJ989 IG88
GUA850 Imperial Guard
HUT845 Imperial Shuttle
KLJ897 Jango Fett
MUN486 Ki Adi Mundi
LUM521 Luminara
VBJ322 Padme
EVILR2 R2-Q5 droid
CBR954 Sandtrooper
NBN431 Stormtrooper
XZNR21 Super Battle Droid
PRX482 Taun We
DBH897 Tie Fighter
INT729 Tie Interceptor
AAB123 Tri Fighter
BDC866 Vulture Droid
PLL967 Watto
584HJF Zam Wesell
UUU875 Zam's Speeder
Old Fashioned Unlockables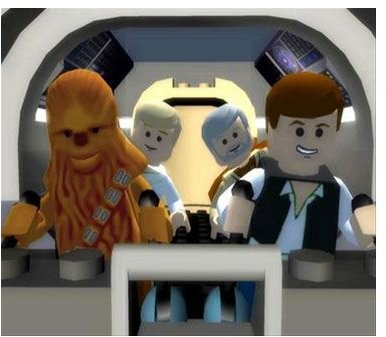 There are quite a bit of unlockables that you can't get with LEGO Star Wars Wii cheat codes. Bummer, I know. But there are some really cool things here, so you should check them out.
Anakin's Flight
There's a special hidden mission called Anakin's Flight that you can play after you collect thirty gold bricks hidden throughout the game. And if you beat this mission, you'll unlock the Naboo Starfighter.
Bounty Hunter Missions
If you buy all of the Bounty Hunters or the Bomb Throwers in the shop, you'll unlock a special room outside of the cantina where you can access bounty hunter missions for Jabba the Hutt.
Indiana Jones
That's right! You can unlock the famous archaeologist for use in LEGO Star Wars! To do so, go to the bonus room and watch the trailer for the upcoming Indiana Jones game. Afterwords, the character will be available for purchase.
LEGO City
Collect ten gold bricks to unlock the special LEGO City.
New Town
To unlock the new town, collect fifty gold bricks and then build the question mark at the Mos Eisley Cantina.
Slave 1
To unlock Boba Fett's unique ship, collect all ten Minikit pieces on each of the ten levels.
Stud Fountain
No, this isn't a fountain of good looking men, but rather of the in-game currency. If you collect all 160 gold bricks in the game, you can build a Stud Fountain outside of the cantina. This fountain will give you an infinite supply of studs.
Related Links
Now that you've got your fill of Star Wars LEGO codes, Wii players should check out these related links.
Top 5 Picks of 4-Player Games for Wii
Save Some Green: Top 10 Cheap Wii Games
The Top 5 Best Video Games Based on Movies
Great Budget Wii Titles: 5 Best Wii Games for Under Twenty Bucks