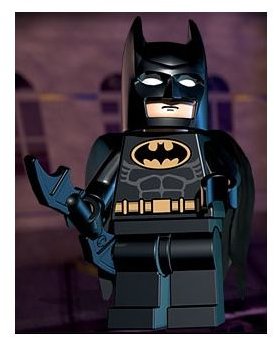 Lego Batman Wii Cheats
Don't let the cutesy looks fool you. Batman's enemies are as deadly as ever, even in Lego form. It will tell every ounce of strength, willpower, and perserverence you possess to get out of this alive. Or you could simply let our Lego Batman Wii Cheats do the work for you. Go ahead, we won't tell anybody.
The Lego series has always been very generous to players with a very simple code system. Go the computer in the Batcave and select the "Enter Code" option in the menu to input these codes.
McDonalds Happy Meal Codes
McDonalds was doing a Lego Batman promotion for a while and inside your Happy Meal you would get a Batman toy, complete with Lego Batman Wii Cheats. Here are those codes and what they unlock.
BDJ327 Bruce Wayne
DDP967 Commissioner Gordon
XWP645 More Batarang Targets
MVY759 Nightwing
KJP748 Penguin Minion
MAC788 Police Van
CCB199 Tropical Joker
NJL412 Yeti
Characters and Vehicles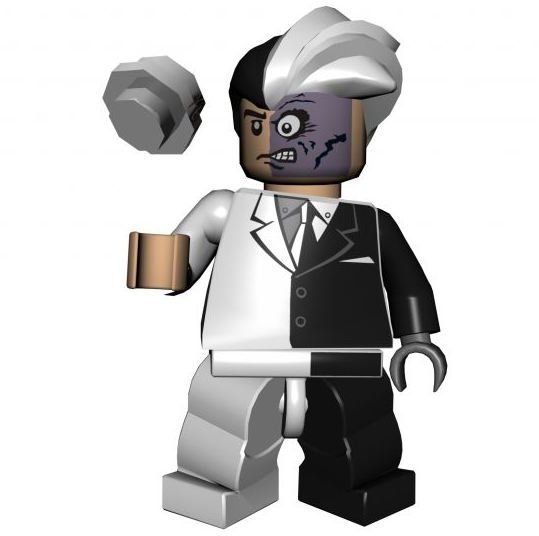 These Lego Batman Wii cheats will unlock a whole bunch of different characters and vehicles for you to use. While they don't change up the gameplay all that much, they really help highlight everything that the game has to offer and they extend its replayability quite a bit.
Just like before, head to the Batcave computer and enter the codes the exact same way.
ZAQ637 Alfred
KNTT4B Bat-Tank
JKR331 Batgirl
LEA664 Bruce Wayne's Private Jet
M1AAWW Catwoman (Classic)
HPL826 Catwoman's Motorcycle
HJK327 Clown Goon
HGY748 Fishmonger
XVK541 Freeze Girl
DUS483 Garbage Truck
GCH328 Goon Helicopter
RDT637 Harley Quinn's Hammer Truck
CHP735 Harbor Helicopter
YUN924 Joker Henchman
UTF782 Joker Goon
JUK657 Joker's Van
JCA283 Mad Hatter
HS000W Mad Hatter's Glider
M4DM4N Mad Hatter's Steamboat
NYU942 Man-Bat
MKL382 Military Policeman
ICYICE Mr. Freeze's Iceberg
BCT229 Mr. Freeze's Kart
NKA238 Penguin Goon
BJH782 Penguin Henchman
BTN248 Penguin Goon Submarine
KJP748 Penguin Minion
GTB899 Poison Ivy Goon
PLC999 Police Boat
LJP234 Police Bike
KJL832 Police Car
CWR732 Police Helicopter
HKG984 Police Marksman
JRY983 Police Officer
TTF453 Robin's Submarine
VJD328 Police Watercraft
CRY928 Riddler Goon
XEU824 Riddler Henchman
HAHAHA Riddler's Jet
NAV592 Sailor
JFL786 Scientist
PLB946 Security Guard
HTF114 S.W.A.T.
EFE933 Two-Face's Armored Truck
DWR243 Zoo Sweeper
Character Effects
I've saved the best for last. If you're looking for Lego Batman Wii cheats, these are probably the codes that you're looking for. They give your character certain effects and alter the way the game is played, just like a cheat should.
9LRGNB Always Score Multiply
N8JZEK Armor Plating (Detonator Suit)
ML3KHP Extra Hearts
GHJ2DY Fast Build
WYD5CP Invincibility
MMN786 Power Brick Detector
WCCDB9 Score x8
18HW07 Score x10
LK2DY4 Stud Magnet
Related Links
Still craving more Lego? Why not give Indiana Jones and Star Wars a whirl?
Lego Indiana Jones Wii Cheats