Mario Kart Retrospective - Part 5: What Can We Expect from the Next Mario Kart Game?

What Does the Future Hold for Mario Kart?
When Mario Kart first launched on the Super Nintendo back in the early '90s, it garnered a large fan base that was drawn to its excellent gameplay that was both challenging and addictive. As the years went on, Mario Kart got bigger and more fans followed. With the exception of Mario Kart DS, it appears that the series has slowly declined in quality lately. What can we expect from the series as Nintendo moves forward?
Mario Kart 3DS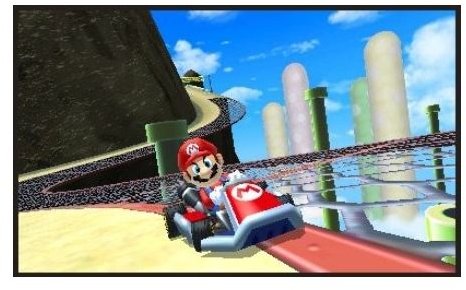 The next Mario Kart game has already been confirmed, but no one really knows anything about it at this point. Tentatively title Mario Kart 3DS, what appears to be the next installment in the long-running kart racing franchise will be presented in full stereoscopic 3D (though Nintendo has confirmed that this feature will be optional when the handheld launches). So far, three tracks have been confirmed along with an online multiplayer component. Will Mario Kart 3DS provide the thrills that Mario Kart DS did on Nintendo's current dual screen handheld? Or will it continue the practice of over-accessibility that plagued Mario Kart Wii in 2008?
The Future of Mario Kart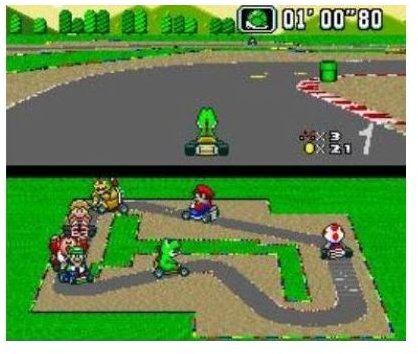 No one really knows what the future holds for Mario Kart. One thing is certain, though: this kart racing franchise won't be fading away anytime soon. Legions of followers play Mario Kart, from the SNES game that debuted the series to the current version on the Wii. But is the series missing anything? Some gamers feel that Mario Kart Wii is the ultimate entry in the series, while others argue that Super Mario Kart is where it's at.
It's debatable which Mario Kart game is the best. However, you can't deny that the series has become far too streamlined over the years. Maybe it's the track design. Maybe it's Nintendo's attempt to make their games accessible to everyone. But it definitely seems like Mario Kart is in need of an overhaul. Perhaps the Big N needs to get in touch with their roots and deliver something more along the lines of Super Mario Kart, albeit modernized for today's graphical standards. Here's hoping Mario Kart regains that magic it once had.
Mario Kart Throughout the Years
It's no secret that Mario Kart will live on for a very long time. With new installments popping up on each of Nintendo's consoles, there's no telling what kinds of tracks, power-ups, and new characters we'll see in the future. Thus far, Mario Kart has managed to entertain countless people throughout the years. It has provided hours upon hours of fun for gamers who just have to beat their best times in Time Trial mode, racers who stay up ridiculously late playing against their buddies, and players who just like to have a good laugh while gaming.
Mario Kart isn't perfect, but it is incredibly engrossing, and it is a great game to play alone or with others. Here's to the future of Mario Kart. May it live on and continue entertaining us with its wacky characters, fun courses, and power-ups galore.