How to Purchase and Download Games From the Nintendo 3DS eShop: Virtual Console Games, 3D Movie Trailers, and More

Like the Nintendo DSi before it, the Nintendo 3DS now offers gamers the option to purchase games directly from their system and download them instantly. This version of the online store is called the Nintendo eShop. While it is certainly convenient to be able to download new games directly to your 3DS, doing so can be slightly confusing. There are multiple steps to undertake before you can begin to enjoy your new software title.
Our guide will walk you through the process from start to finish, providing step-by-step instructions to ensure that your online purchase is as smooth as possible.
Step 1: Connect to the Nintendo eShop
If you haven't done so already, you'll need to connect your 3DS to your home network or a wireless hotspot to begin. You can't connect to the eShop unless your system is able to get online. For full details on how set up your Internet connection, check out our guide to doing so.
If you're already connected, the first thing you'll want to do is power on your system and head to the Nintendo eShop button on the home screen (it looks like a big yellow shopping bag). Click it, and you'll be connected to the online store.
Step 2: Make Your Selection
There are many items available for download from the eShop. Some, like Pokedex 3D and various game videos, are available free of charge. Others, including Virtual Console titles, will set you back a few bucks.
We'll cover the full purchase process here in the guide, but if you're downloading something free of charge, everything but the payment process will still apply.
Once the eShop loads, you can navigate its various categories using the touch screen. Once you've found something you'd like to purchase, click on it to open the "Title Information" screen.
Step 3: Add Funds to Your Account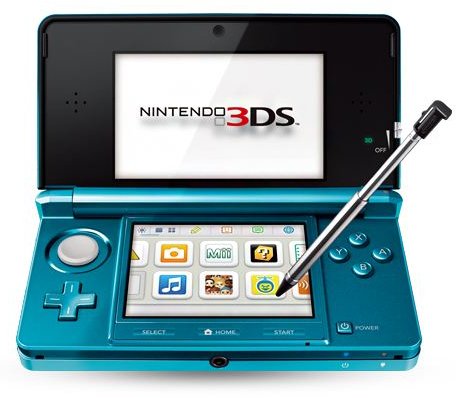 To buy the item you've selected, click on "Tap Here to Purchase" on the touch screen. A pop up screen will inform you of the game's ESRB rating and any other pertinent details. Press "Next" to continue.
On the next screen, you'll be given the option to "Add Funds" in order to make your purchase, click on the button to continue. You can pay either with a prepaid 3DS card or a Visa or Mastercard. Choose the appropriate option to continue.
You can only add funds in increments of $5, $10, $20, and $50. This is a bit of a drag when you're purchasing a game that costs $7.99, because you'll have left over funds, but it's the only way to buy from the eShop. Click on the amount that you'd like to add to your account, then click on the type of credit card you'd like to use to pay for it.
You'll enter your credit card information on the next screen. Use the stylus to ensure you're entering the numbers as accurately as possible. Once everything is entered (and you've double-checked it), press "OK" to continue.
Enter your billing zip code on the next screen and press "OK" once more.
You'll be asked to confirm the amount you'd like to add. If everything looks good, press "Add Funds" to do so. Your credit card will be charged at this time.
Step 4: Purchase Your Item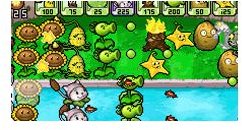 Once you've added funds to the account, you'll be taken back to the purchase screen for your item. Click the "Purchase" button to use the funds you've just added to purchase your item.
Your download will commence immediately. You'll be treated to an animation of a clothesline-like process that is continually dropping bubbles into a square representing your title. As the box fills up with orange, more data is being transferred to your system. You can get a rough idea how much data has been transferred by looking at how orange the icon is.
Once the box is filled, your item is downloaded and a bright orange shopping bag with a smiley face will thank you for your purchase. Click the "Continue" button on the touch screen to move on.
You'll be taken back to the eShop main menu. Feel free to continue browsing. If you'd rather get right into playing or watching your downloaded item, hit the "Home" button to return to the home screen.
Step 5: Play Your Item
When you return to the home menu, a pop up message will inform you that new software has been added to the home menu. Scroll to the right side of the menu to find your gift-wrapped item. Click on it to open the package and officially add your new game to the home menu.
Click on the newly-uncovered icon to begin playing your new game.
There you have it, an overly-complicated process, to be sure, but one that you have successfully completed. Enjoy your newly-downloaded item.
References
All screenshots are courtesy of Nintendo.com
All references are from author's personal experience.