iPhone Game Reviews: Fight Night Champions Review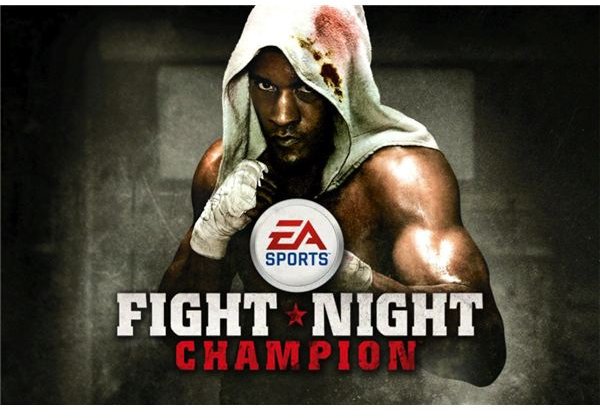 Fight Night Champions - iPhone's Deepest Boxing Game to Date
iPhone's deepest boxing game to date - that's quite a bold statement, right? But I can't help it. The game is simply the deepest boxing game if not the best fighting game I've ever played on my iPhone to date. Read our Fight Night Champions review to find out why we fully recommend this iPhone game.
Fight Night Champions - Gameplay (5 out of 5)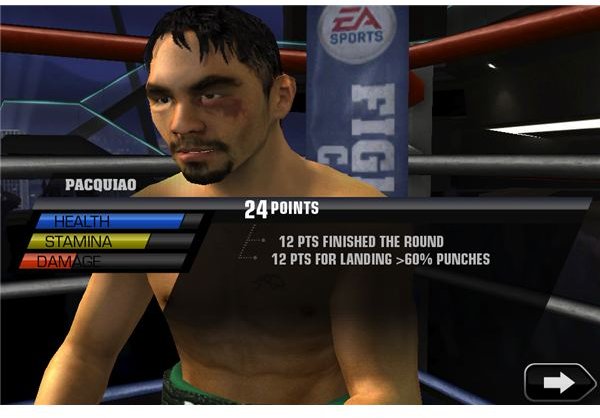 The Fight Night Champions iPhone game gives you three modes of play - Fight Now, Legacy and Multiplayer. Fight Now is simply your Arcade style of fighting where you can choose your player from the roster. This game mode allows you to choose matches manually where you can choose who you are going to fight with and the boxing arena where you will be fighting, or you can select a random fight wherein the app will choose your opponents automatically. You'll have three rounds consisting of two minutes of exchanging punches, executing haymakers, sidestepping and all.
Legacy mode is your typical boxing career mode where you'll have the chance to build an amateur boxer into full stardom until such time that your player reaches the Fight Night Champions ranks. In the Legacy mode, you'll be able to customize your boxer's appearance, look, attire, and most especially his boxing skills and styles. What's good about it is that you will see the customization you've applied, especially with skills, once you started fighting in the Legacy mode.
If you get bored with these two player modes. There's the multiplayer which allows you to fight against your friends on local Wi-Fi or Bluetooth. I have yet to try this game mode yet because I couldn't find a friend who is willing to purchase the app on their iPhone, hopefully soon.
Fight Night Champions - Controls (5 out of 5)
What makes or breaks an otherwise great game depends so much on game controls. It's either that the game control system is too hard to execute or too easy, which most of the time works for the best. In Fight Night Champions, EA made sure that the game controls would not be detrimental to the overall enjoyment of the game. Hence, for executing punches, be it an uppercut, left or right hook, lower punch or the famous haymaker, all you need to do is to execute a pre-determined swipe gesture and you can send your opponent to the floor.
So to deliver a left or right hook you need to either swipe towards the left or right with your finger positioned on the upper part of the screen. To execute a body punch, you just need to swipe towards the left or the right with your finger on the lower part of the screen. To deliver an uppercut, you simply swipe upwards and to deliver a blow to the stomach or sides of your opponent, you just need to swipe downwards.
Finally, to deliver that all-powerful haymaker using any of the punches, you simply tap and hold for a second until you see a white ring appear where you are tapping and then deliver the corresponding swipe gesture.
Fight Night Champions - Graphics (5 out of 5)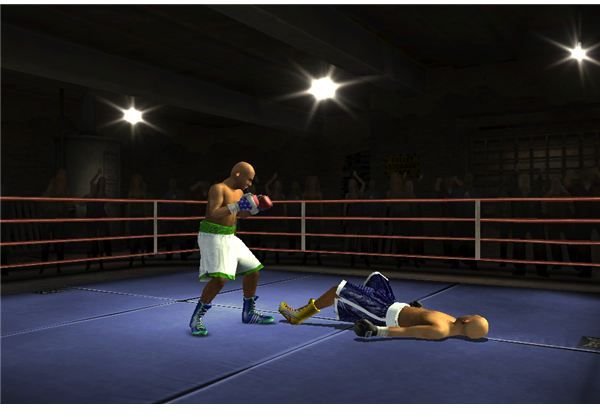 What can I say? The game's graphics are great – possibly one of the best among the great iPhone games I've played so far. Given the small screen real estate of the iPhone, EA probably didn't have a hard time coming up with one of the best looking boxing games for iPhone to date. You can clearly see the bruises on your boxer's face as well as your opponent's.
Fight Night Champions - Our Verdict (5 out of 5)
Just to clarify, I'm a boxing fan. I do the real boxing training twice a week. So that pretty much puts me in a good position to tell whether a boxing game is good or not. I'm happy to say that Fight Night Champions for the iPhone is clearly a good, if not great, boxing game. The depth of its gameplay and the good graphics are enough reasons for me to recommend this iPhone game.
Download link. (Price: $4.99)
References
Electronic Arts: https://www.ea.com/iphone
Image credit: Screenshots provided by the author.