Super Smash Flash: Free Retro Gaming Online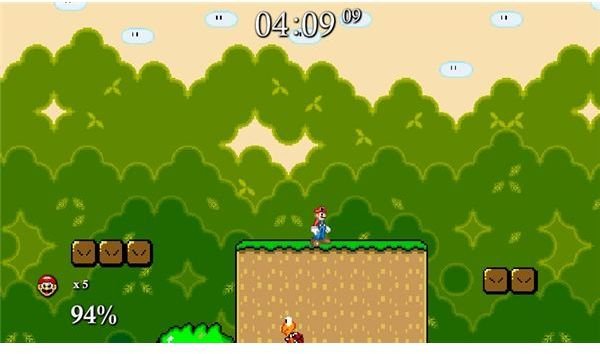 Super Smash Bros. Hit the Scene
In 1999 Super Smash Bros was released for the Nintendo 64 Console System. Created solely for Japan, it sold a staggering million plus copies. The success prompted Nintendo to release the game worldwide and gamers from across the globe fell in love with it. Nintendo decided to turn this popular fighting game into a series releasing two more installments. Super Smash Bros. Melee dropped in 2001 on GameCube and was followed later by Super Smash Bros. Brawl in 2008 for the Wii. It broke ground as the first Wii game to incorporate the Nintendo Wi-Fi Connection ability.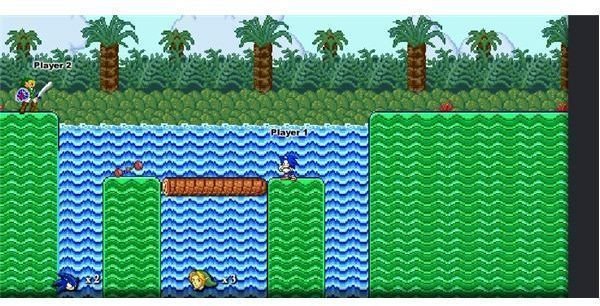 The original game stood out from traditional fighting games when it debut in 1999. It featured popular characters from various Nintendo games or associated franchises and used a unique battle style. Instead of striking your opponent until their life bar drained, it required users to smash their enemy off the platform. Players must use their chosen character's strength, agility, and speed to their advantage for a victory. In Super Smash Bros. eight classic Nintendo characters and four bonus characters were available to players. As the series progressed they added more characters including Sonic the Hedgehog, Donkey Kong, Solid Snake, Kirby, Luigi, Dark Link, Giga Bowser, Metal Mario, and some Pokemon favorites.
A Classic Reinvented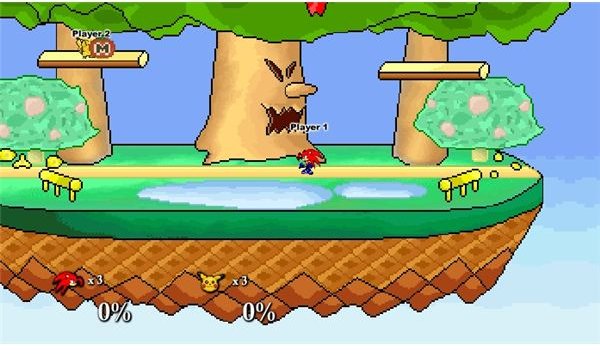 Super Smash Flash is a free online flash version of the classic Nintendo fighting game series. It combines the best aspects and characters from the Melee and Brawl versions into an entertaining flash title. Players start out with 13 characters to select from and 15 can be unlocked later. In the game players can be Zelda, Jigglypuff, Zero, Mario, Luigi, Knuckles, Pikachu, Inuyasha or any other character. Indulge in a solo smash or participate in multiplayer battles.
The two game modes are 1 player and VS mode. In 1 player mode you choose from a regular match with multiple levels or a Stadium mini-game. It's up to you. Regular matches are divided into two categories called classic or adventure. In the classic match players must smash each foe to move on. In adventure matches players battle through various stages similar to a regular Mario Bros. game. It's loads of fun.
Where to Play for Free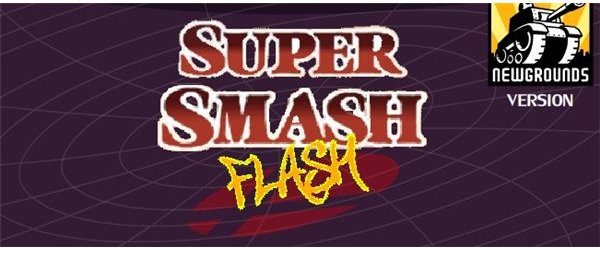 Finding retro games online like Super Smash Flash isn't easy. Most flash game websites only feature the new and widely recognized games. Classic Nintendo gems can slide under the radar on those types of sites. If you're like me and love to take a trip down memory lane play it today. Browser gaming is definitely the way to go when looking for older titles online. The quality varies depending on the webpage hosting the retro game. Four great flash portal sites that offer the game are Newsground, Dan-Dare, Super Mario Brothers, and One More Level. They both have pretty decent version of the game and others for free. Another noteworthy place to check out is Box10.
References
Play directly in your browser at:
Source: Author's own experience.
All screenshots by Ange P.