All Time Favorite Classic Game: Best 5 Mario Bros. Games 4 iPhone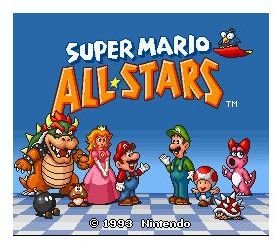 Mario Bros. Game 4 iPhone
You can play a Mario Bros. game on your iPhone by using the SNES Emulator app for the iPhone. SNES Emulator games are very popular with the mobile gaming crowd, mostly because of nostalgia. The majority of the games available to be played using the SNES Emulator are classic SNES games that were loved by millions. Having the chance to play these games again on a new platform that is portable is irresistible to mobile gamers.
To play a Mario Bros. game on your iPhone, you must first have a jailbreak app for iPhone. You can find several online sources for instructions on jailbreaking your iPhone. Once your jailbroken iPhone is ready, install the SNES Emulator app. Once installation is finished, you are now ready to run ROM games. You can also find online sources for detailed instructions on adding ROMs to your iPhone via different methods. Now here are some recommended Mario Bros. games for the iPhone SNES Emulator.
Read and Learn how to install NES games on your iPhone.
Super Mario All-Stars
This game is a compilation of the first three Super Mario games with updated graphics, fixed bugs and a save feature which lets players save their games, a feature that was absent in early video games. There are multiple versions of this compilation, all containing the first three games. Some versions include the Japanese version of the second Super Mario game, also called, in this compilation, Super Mario Bros: The Lost Levels, while some versions include Super Mario World.
Super Mario World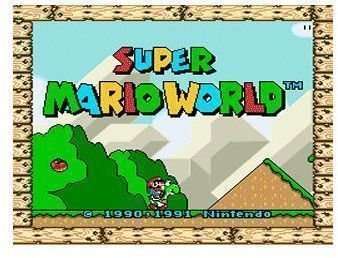 Super Mario World is the 7th game in the Super Mario series and it was bundled with the SNES. In this iteration of the Super Mario platform game, Mario and Luigi go on a quest to save Dinosaur Island from the evil clutches of the dastardly Bowser. The game includes 7 worlds where the Mario Bros. engage in adventures against Bowser's henchmen and other obstacles. The game introduced a lot of ideas like new forms of power ups that were carried on to the next games in the series.
Super Mario World 2: Yoshi's Island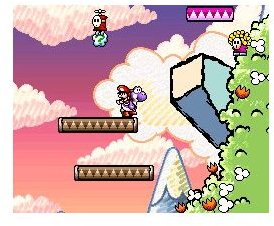 Originally called Super Mario: Yoshi's Island, this game is a prequel to the very successful Super Mario World. In this game, you play as any variation of the Yoshi dinosaurs in a world full of obstacles, challenges and power ups. The main difference between this game and its predecessor is that you never get to play as Mario, only as Yoshi the dinosaur. In this game, Mario is a helpless infant that you have to guide and protect while you go on adventures in this traditional platform game. It's a fresh twist on the usual Mario Bros. platform games.
Super Mario Kart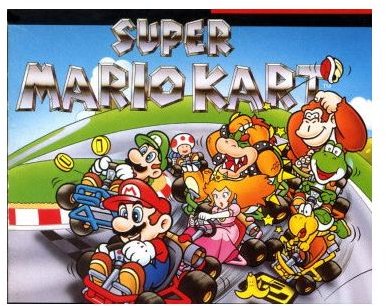 Super Mario Kart is a racing game where you can drive a go-kart as one of 8 Super Mario characters. It's a very addictive game thanks to the multiple race tracks, multiple game modes and several kinds of power-ups that let you gain some advantage during the race. With all its innovations and fantastic gameplay, Super Mario Kart has been hailed as one of the greatest games of all time by gaming experts.
Super Mario RPG: Legend of the Seven Stars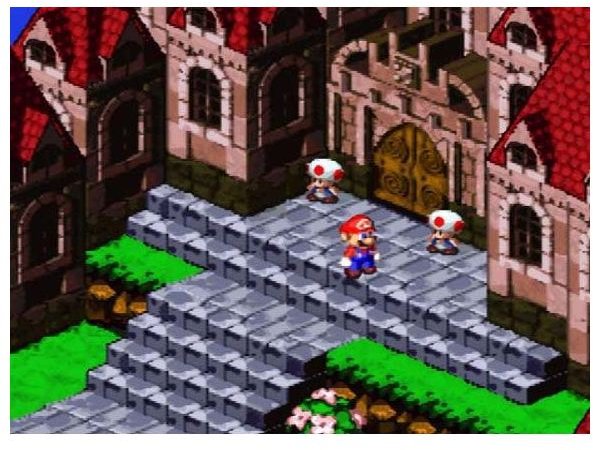 This game is the final Super Mario game developed for the SNES. It's a combination of an adventure game and a role playing game, with gameplay made famous by popular games like Chrono Trigger and Final Fantasy. You will start the game as Mario and eventually encounter other characters that will join your party. Aside from adapting gameplay from other popular game series, Super Mario RPG also added its own innovations such as action commands during turn-based battle sequences.