Super Mario All-Stars 25th Anniversary Preview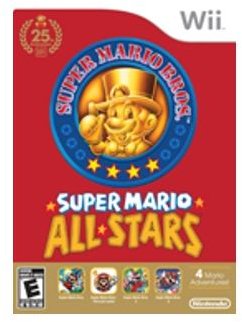 25 Years of Mario - Super Mario All-Stars 25th Anniversary Preview
It's hard to believe that Mario has been around for 25 years. It feels like just yesterday I was powering on my NES system and playing Super Mario Bros. for hours on end throughout the day. Certainly many of you feel the same way. But alas it is true: The world's most famous plumber celebrates 25 years of gaming greatness, and Nintendo is honoring him with Super Mario All-Stars 25th Anniversary Edition.
Remake of the SNES Compilation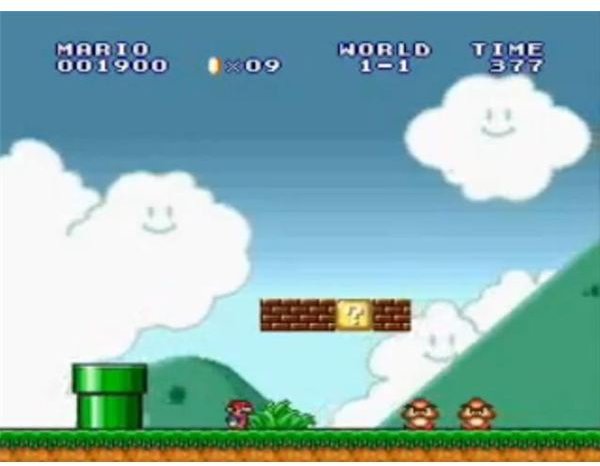 Super Mario All-Stars is a remake of the Super Nintendo cart of the same name. The Wii disc includes Super Mario Bros., Super Mario Bros. 2, Super Mario Bros.: The Lost Levels, and Super Mario Bros. 3. All four of these NES originals feature enhanced 16-bit graphics, fixes to bugs found in the original games, and a few minor physics tweaks. The games each feature a file save system and allow you to save your progress. You can also use a number of different control schemes; you can choose between the Wii Remote, Classic Controller, or GameCube controller.
If you already own a copy of the SNES cartridge, you may be wondering if Nintendo is throwing in anything extra to entice a purchase. As it turns out, gamers who purchase Super Mario All-Stars will also get a CD with tracks and sound effects from the entire Mario series. You'll hear tracks from Super Mario Bros. on the NES all the way to grand orchestral sound of Super Mario Galaxy 2. Additionally, Nintendo is throwing in a 32-page booklet with tidbits of unknown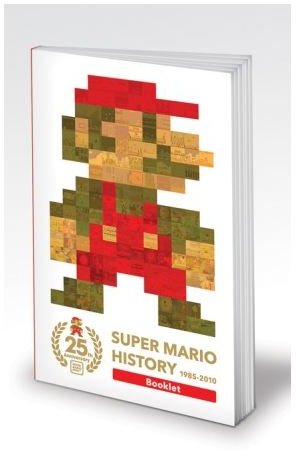 Mario information, interviews, and concept art.
Super Mario All-Stars 25th Anniversary Preview - A Celebration of Mario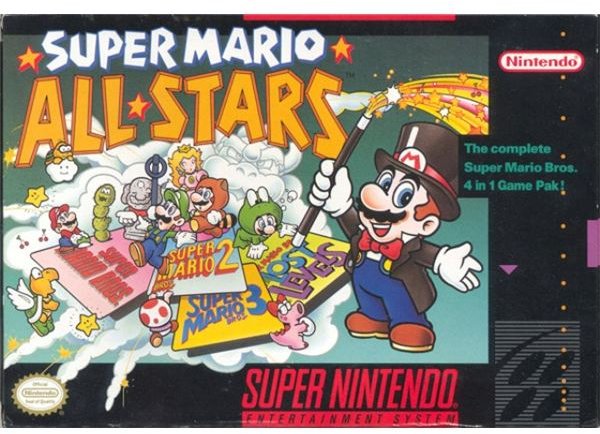 If you already own the original Super Mario All-Stars compilation, then you might not be sold on the soundtrack CD and 32-page booklet additions. However, if you're a longtime Mario fan, you're probably looking forward to this collection. Some would argue that Nintendo should have added highly upgraded graphics to the games rather than keeping them identical to that of their SNES counterparts. While that's a valid argument, Nintendo is clearly attempting to simply provide die-hard fans of the iconic Italian plumber's with plenty of fan service.
Gamers who want the entire bundle should probably preorder the game as soon as possible, as the game, booklet, and CD collection is being dubbed a limited edition package on the Big N's official website. Super Mario All-Stars 25th Anniversary Edition will be available for $29.99. The compilation will launch for the Nintendo Wii this December 12. Happy birthday, Mario!