Best Location-Based Mobile Phone Games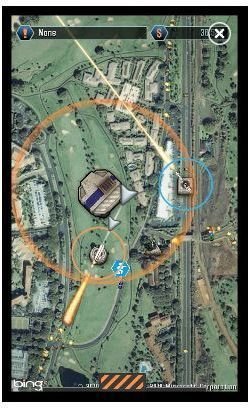 Mobile gaming has really taken off in the last few years, from humble beginnings on a narrow section of portable games consoles to occupying a prime selling point on any number of mobile phone platforms. With higher and higher system specs for iPhones, Android devices and Windows Phones demanding better graphics, sound and performance, overall gameplay is also being enhanced thanks to localization technology.
Thanks to GPS (global positioning system) and 3G/Wi-Fi triangulation, it is now possible to introduce a location based aspect to mobile phone games. This is something that can considerably change the way we play games on mobile phones, and several game designers have already risen to the challenge, producing a series of interesting and entertaining titles that incorporate elements of your current location or places that you have recently visited.
Such games are available across many different mobile platforms, so we've created a list of the best ones for Windows Phone, iPhone and Android.
Crackdown 2: Project Sunburst
Available for Windows Phone 7 with the added bonus of Xbox Live integration, this mobile spin-off of the Crackdown 2 zombie killing game utilizes GPS and other location detection technology in order to provide satellite images of your current location using Bing Maps (although if you prefer to keep your location between you and your phone, any bit of landscape on earth can be used).
The aim is simple: build bases and protect your chosen location from advancing zombie hordes, with upgrades and bonuses available as more zombies are destroyed. Thanks to integration with Xbox Live, Crackdown 2: Project Sunburst enables players to increase their Gamerscore, while the feature of defending your own neighborhood is a particularly cool one.
Crackdown 2: Project Sunburst is available from the Windows Phone Marketplace for $2.99.
Parallel Kingdom: Age of Thrones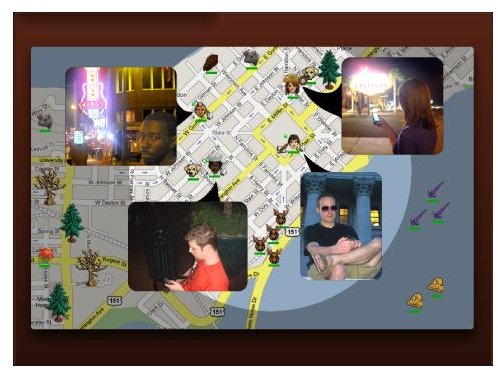 Available for iPhone and Android, Parallel Kingdom is perhaps the first GPS-based MMORPG title, using the global positioning technology to center the map on the player's location and allow them to explore. As major landmarks are encountered, bonuses are awarded, and you can explorer further within the game by moving to a new location in the real world!
Real time multiplayer and chat is also available with Parallel Kingdom, a title that cleverly mixes the concepts of augmented reality and gaming.
Parallel Kingdom is a hugely popular title on both mobile platforms, with as many as 250,000 users currently playing the game worldwide.
Parallel Kingdom: Age of Thrones is available in the Android Market and via iTunes.
Geo Wars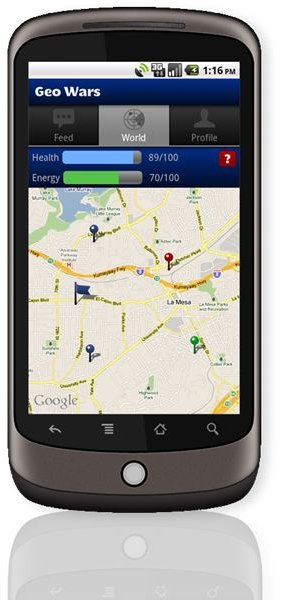 Sharing a concept with Crackdown 2: Project Sunburst, Geo Wars puts you in charge of your neighborhood as a gangster, utilizing the local drug dealers to work your territory and make money. While the dealers stay alive, you earn more money, enabling you to expand your empire by hiring more dealers.
The subject matter isn't to everybody's tastes, of course, but by utilizing GPS technology this free title changes the way your empire expands (or contracts!) depending on your current location. The more you play Geo Wars, the greater your experience level, and with real life opponents (the game is an MMO) your tactics will need to change regularly!
Android owners will find Geo Wars in the Market.
The Journey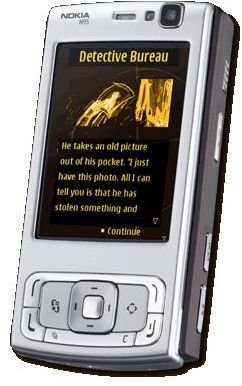 You might be interested to know that a couple of location-based mobile phone games are also available for Symbian phones (typically Nokia devices). These games are the two releases of The Journey, an ingenious title that appears to take advantage of localization technology such as GPS but instead relies purely on the cellular IDs in use on the network.
As such, the game doesn't have any heavy battery use or data traffic costs, and each game you play features a virtual world that is constructed dynamically as you progress.
Visit the developer's website, journey.mopius.com to download The Journey
Don't Forget Geocaching!
As if that bevvy of fantastic gaming choices wasn't enough, there is also the magic of Geocaching to behold, a digital age updating of the popular letterboxing game of old.
This worldwide treasure-trail game takes advantage of GPS to send the player around their local environment (and further afield) looking for boxes hidden by other players. Along with GPS you might use a compass to find the cache, where a logbook will be found; all you have to do is update the book and move onto your next cache.
You don't have to have a mobile phone with GPS functionality for Geocaching, however, simply a suitable device, although the various mobile phone platforms all have Geocaching games available.
Localization Technology and GPS in Gaming
As you can see the available games that use localization technologies (whether GPS or 3G /wireless network triangulation) are small in number, but high in users. This is clearly a direction in which many game developers wish to move and the existence of Crackdown 2: Project Sunburst as a Windows Phone launch title is proof enough of this.
But unless the concept is water-tight and there is a useful hook (such as being a mob boss in Geo Wars) then the future of localization-based games could be limited until augmented reality technologies are fully implemented natively on mobile platforms.
References