A Selection Of Free Games For HTC Touch Phones - Xtract, Bejewelled And More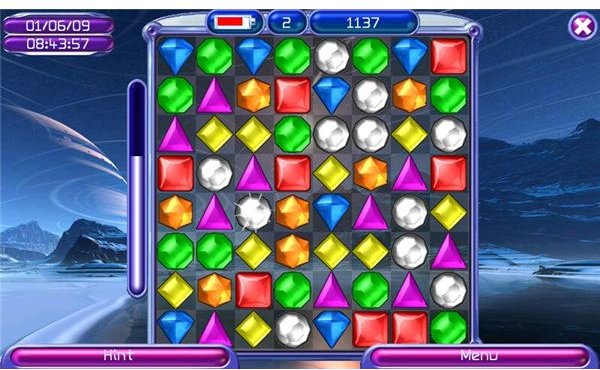 Free Games for HTC Touch phones
There is a great selection of games for the HTC Touch – but not many of them are free.
HTC Touch phones combine the benefits of a clear and accessible touch screen with accelerometer/G-sensor functions, so while standard Windows Mobile games can generally work there are few that are dedicated for these types of devices.
Below, you will find a list of free games for HTC Touch phones, including completely free games, games that start off free but require payment for you to access later levels, and games ported from other Windows Mobile phones.
Bejewelled
Included with some Windows Mobile devices by the carrier, Bejewelled is a simple but enjoyable puzzle game. All you need to do to win is to line-up rows of jewels that fall from the top of the screen – the more jewels you can get in a row, the greater your score. As the coloured stones are brought into horizontal or vertical alignment, they disappear when in rows of 3 or more, resulting in more stones replacing them from above. Bejewelled features several levels of increasing difficulty, and you're up against the clock!
Requiring either a finger or stylus, you can download Bejewelled free from Softonic.
Xtract
Possibly the most accomplished of all games in this list is Xtract. Originally intended for use on the Sony Ericsson Xperia X1 (built by HTC) the game pops up from time to time for download onto other suitable devices, such as the HTC Touch phones.
The aim of the game – presented in awesome 3D graphics – is to navigate your motorcycle through a series of locations, constantly in pursuit of an invading alien robot.
Visually styled to resemble the Manga style, Xtract also has a great soundtrack and can be controlled either via D-Pad or finger control on the touchscreen.
You should be able to find a download of Xtract from www.xda-developers.com.
Rush Hour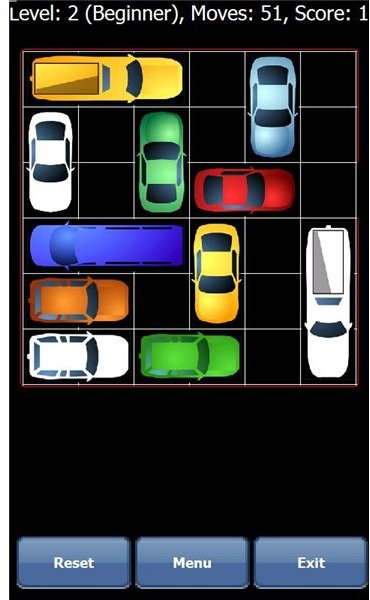 Remember those slide puzzle games from the 1970s and 80s, in which an image was broken into squares locked in a frame, and you had to rearrange the squares in order to recreate the image?
Rush Hour is a Windows Mobile version of this very game type – however, instead of recreating an image, you're negotiating the exit of a car from a car park. The game is a good puzzler and can be as frustrating as it is satisfying!
Available from www.igrecway.com, Rush Hour is a great free game for HTC Touch Windows Mobile devices.
Meon Lite
This is one of two free games for HTC Touch phones in this list that is actually a premium title – however the "lite" element of the name indicates that you can in fact play the first few levels of the game as a trial before being asked to pay in order to proceed.
Available from the Windows Mobile Marketplace Meon Lite requires you to free meon particles using a Prism, Splitter and other tools. Featuring cutesy graphics, the game is best described as an arcade puzzler. The three levels available on the "lite" version are a good taste of the full game, available for $2.99.
Tile Fall
A sort of Tetris clone, Tile Fall takes the basic idea of the arcade classic and pushes it into a new direction.
Utilising similar shapes to those seen in one of the world's most famous games, Tile Fall requires you to group not shapes but colours. Shapes of the same colour are then removed from the gaming area, awaiting more tiles to fall and fill the empty space.
Tile Fall is an interesting interpretation of the classic Tetris – the similarities are obvious but it really is an interesting twist.
Grab a free copy of Tile Fall from www.clickgamer.com.
Dream Catcher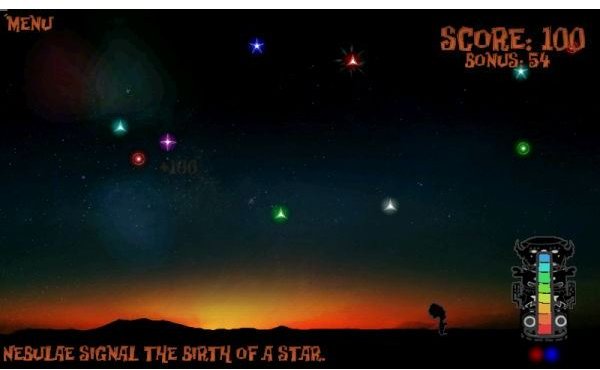 One of my favourite Windows Mobile games, Dream Catcher is quite different to others.
The aim here is to use your finger or stylus to circle groups of same-coloured stars – the more in the group, the higher the score. Look out also for unusually coloured stars, which also seem to have an effect on the gameplay…
Dream Catcher is a simple, compelling free game for HTC Touch Windows Mobile devices, and has a great theme tune - download your free copy of Dream Catcher from FreewarePocketPC.net.
Smart Mahjong
Based on the traditional mah-jong Chinese puzzle tile game (which seems to be available on every single computer/gaming platform since video games were invented), Smart Mahjong is freely available for HTC Touch users from www.clickgamer.com.
The aim – if you've never played – is to match pairs of tiles in order to eventually end up with an empty board. However it isn't as easy as you might think; care needs to be taken when selecting which pair of tiles to clear.
A fun game, Smart Mahjong can be played with either finger or stylus.
Par 72 Golf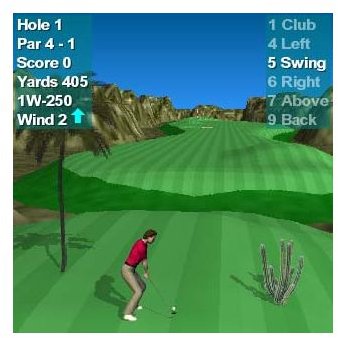 Featuring three 18-hole courses, Par 72 Golf is the second "trial" game in this list – after the three holes are completed, the game then reverts to premium mode, and you will need to purchase a licence to proceed.
However the three courses are enough for some casual gaming – they're challenging and are enhanced by a variety of landscapes such as hills and sand traps. Golfers can be chosen as either male or female and various aerodynamic scenarios come into play when striking the ball.
Par 72 Golf can be downloaded from the Windows Mobile Marketplace.
TouchTris
Another Tetris clone, TouchTris is a far more faithful version of the original game – in fact the only difference here is the interface.
Taking full advantage of the touchscreen found on HTC Touch devices, TouchTris lets you use finger or stylus to manipulate the falling pieces. The rest of the game – filing in the empty spaces to form complete rows – remains exactly the same!
TouchTris is as addictive as the original, and you can download a copy free from clickgamer.com.