Must Have Free Samsung Propel Games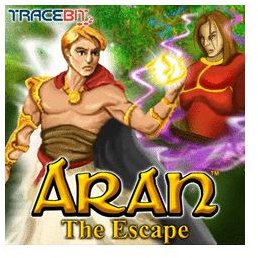 Samsung Propel
The Samsung Propel does not have the large screen real estate to provide mobile gamers a huge display so they can appreciate game graphics, but it is still a capable phone that supports a large number of games. Free games for Samsung Propel handsets are available for download from several different websites. If you need recommendations for games you should try out, here are five free Samsung Propel games worth downloading.
Aran: The Escape
Aran: The Escape is a good old fashioned sweeping adventure game that includes the usual gameplay of jumping around, collecting valuables and power ups, killing enemies, and running on long stretches of 2D space. This developer asks you to do the usual tasks to escape the clutches of your evil enemies and defeating the big baddie at the end of it all. It may not offer innovative game play and fresh ideas, but this type of gameplay is already considered classic, and any self-respecting mobile gamer will still find the time to enjoy Aran: The Escape and its nostalgic feel.
Area 52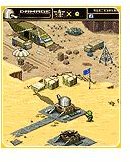 Area 52 is a tower defense arcade game where you defend your base, the fabled Area 52, from invaders with a powerful cannon. The game requires skills in speed, precision, timing and reflex. These skills can improved by playing the game often, which is appropriate because the playability value of the game is good. It is a simple shooting game that can get really addicting if you like shooting things. Hand-eye coordination is also required because the game can get pretty intense with the large number invading your base at times.
1942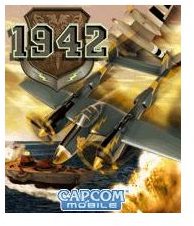 If you love World War II games, this dog fight arcade shooter will satiate your hunger for aerial violence. It may have the old school fighter plane game feel, but it is still engaging, especially when you need to maneuver around planes and bullets while you are also trying to shoot enemy planes down. Power ups help you deal with the increasing amount of enemies and their improving fire power. High scores are kept so you don't have to worry about your games being forgotten.
Big Game Safari 2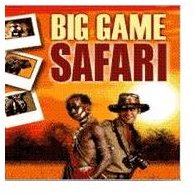 Big Game Safari 2 is an arcade shooter that requires patience and precision in hunting the safari's biggest and baddest wildlife game. You need to be alert, patient and smart in picking your next target. The graphics may not be much to look at, but the gameplay is strangely intriguing. Somehow, it has a role playing feel in it and your imagination needs to be active so you can fully enjoy what the game has to offer. It is a strangely fascinating game that is unique among other free Samsung Propel games that only require you to aim and shoot.
If you Propel becomes drained from playing all these games, then a Samsung Propel accessory such as a back-up battery or travel charger might be a plan.
Mambo's Beer Quest

Mambo, a kangaroo, decides to go around the world to participate in several different beer drinking competitions for no apparent reason. Your job is to guide him through these various beer drinking mini-games so Mambo can become the greatest beer drinking kangaroo of all time. The wacky concept of this game is enough to try it. Aside from the fun concept, the draw of the game comes from the short and exciting beer mini-games that will give you the feeling of a party even when you're alone.
Conclusion
There are more fun and exciting games for Samsung Propel out there, but the games included in this list are recommended additions to your collection. Check out, download and have a more interesting Samsung Propel experience.
References
Mobile Phones, https://mobile-phones.com.pk/softwares/Games/Mambos-Beer-Quest-q6019
Mobile24, https://www.mobiles24.com/downloads/s/423615-109-big_game_safari_2_240x320_se_w910i
Mobile9, https://gallery.mobile9.com/f/1386944/
All screenshots remain the property of the respective developers.