Ten Best Educational Games for Mobile Phones

Kidroid - Android
Many educational games for mobile phones are aimed at the toddler market, because 3-5 year olds

respond so well to imagery when they learn. When everything is in colorful game form, kids don't even know they are learning at all. Kidroid is a perfect example of this, featuring beautiful graphics of animals and other recognizable objects to keep a child's attention. You can match images together, read or listen to an object name, and then match the image. The great feature this game has over similar ones is that it has voice recognition, so your child can say their answer. The only downside is that it is a little basic, and won't challenge a toddler for very long.
A free demo version is available, and the full game is available for around 3GBP/5USD.
Smart Educational Games - Blackberry & Symbian
The best thing about Smart Educational Games is that it is genuinely suitable for both adults and children, the touch of a button changes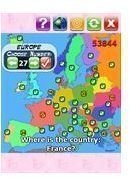 the difficulty level instantly. Games are based around the 4 sections of: geography, mental awareness, calculating speed, and improving your memory. The graphics are beautiful, and the games and puzzles are genuinely all the better for it. The games are extremely varied, from sliding puzzles, to quick fire quizzes, to shooting games, and many more. Games can run in either portrait or landscape mode.
Available on BlackBerry and Symbian platforms. SEG is available to purchase from ovi, or find a freeware version for BlackBerry phones.
Kids Cashier - Symbian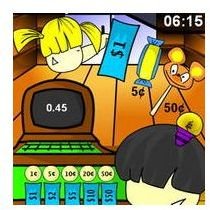 Kids Cashier is a unique offering, ensuring that the often missed 6-9 year age group is catered for. It is also good for introducing the subject of money, and is essentially "playing shops" on your mobile phone, whilst teaching your children math. As it is based around money, obviously decimal places come in to play making maths more difficult, but learnable in this fun environment. You are given a price that is displayed on the cash register, and a certain amount of coins or notes, and you need to decide which money to hand over. What change you will then get, adds to the fun. You can also choose something to buy from the store, bearing in mind what cash you have been given. The graphics are quite fun, and it is a good buy. Available from the ovi store.
MathsBrain - Symbian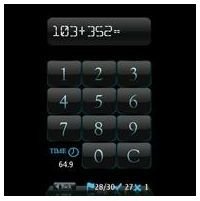 MathsBrain is as simple as educational gaming gets, but nonetheless, does what it says it will do. Supremely addictive, and frustrating, for adults and children alike. This is not just a game that will appease adults, even though it's really a child's game, it is genuinely suitable for all ages, and the difficulty setting can be changed according to age. You are given what essentially looks like a calculator, with maths problems appearing at the top of the screen - your job is to solve the problems as quickly as possible. There is also a feature that allows you to compete with others all over the world. A basic game, but one of the best maths games available for the mobile phone. Available free from the ovi store.
Britannica Kids Apps - iPhone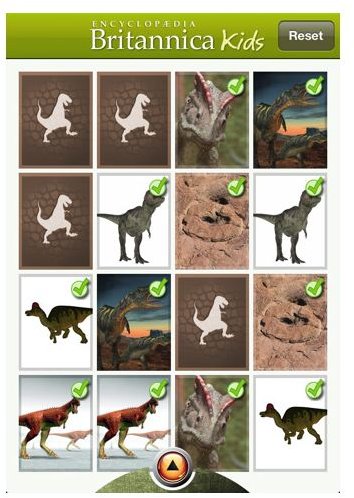 Britannica Kids apps for the iPhone, take educational games on mobile phones to a whole new level - but then again for £4.99 for each app, they probably should do! For ages 8-12, there are currently 3 apps in the Britannica kids series, focusing on dinosaurs, volcanoes, and ancient Egypt. Perfect if your child's class is looking at one of these particular topics over the course of a term, but I would suggest not worth the price, for just one homework assignment. As well as games within the app, there are also videos to view and stunning photography to bring learning to life.
Games in this series include brushing off layers to reveal artefacts, quizzes, memory match game, and shaking your mobile phone to break up jigsaws, that you then have to put back together again. There is also a map feature that allows you to zoom in, and find where the pyramids are in the world, for example. Purchase from itunes.
Children ABC series - Android

A range of apps aimed at youngsters, the Children ABC series of educational games, promotes letter recognition, and helps with early spelling. There are a number of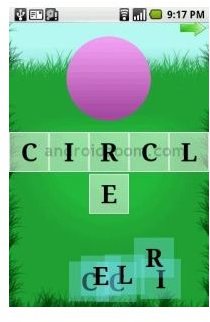 applications in the series, including: animals, nature, color, fruits, number & shape, food, sport and vehicle that cost $1 each, or you can access the ultimate package, that contains them all, for $3.
A child can touch the letters for them to be spoken out, and other features that make learning fun for toddlers are included such as the animals version that has animal noises on it. Your child can flip the phone to progress to the next screen, although as toddlers fidget about a lot this can happen without them meaning to, which can be highly frustrating. Apart from comments about the cow looking like a dog, most users find that this is a good app for learning with younger members of the family.
Garfield Train Your Brain - Symbian
Not just another brain training game, but a great looking educational game for your cell phone, with Garfield as your guide.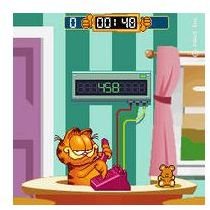 Although it is obviously cartoon based, don't let that fool you - this is definitely one of the best educational games for adults and teenagers. There are the usual settings, for difficulty etc, and also a great deal of language choice, so if you fancy a game to test your French or Spanish then head to the settings menu. A training section that covers the usual maths, visual, logic and memory, with a "test your IQ" feel to them. There are then challenges and tests you can progress to. A high score not only wins you a gold medal, it also means you have unlocked new games. The only downside is that it is so fast you don't know what you are supposed to be doing sometimes, but that is all part of the challenge. Be prepared for some rude comments from the orange feline, if your score isn't up to scratch. Some of the easier maths and visual tests are suitable for younger children too. Free from the ovi store.
Kids Numbers and Math Lite - Android

This is one of the many games aimed at improving the education of preschoolers, and foundation stage learners. This

edition concentrates on numbers and math, and is available in 6 different languages, so older children could find it helpful for learning numbers in Spanish, French, German, or Japanese, as well as English. As well as basic "learning numbers", there are fun games to do including touching the balloon that contains the highest or lowest number, as well as basic addition and subtraction. For children in early school years, there are also more advanced exercises, and number match games. All these options are easily selected from the user friendly menu, and the more points you score the more games you can unlock. Definitely one of the best android games, aimed at children.
Lite edition available free from androlib.
Kiddo - Symbian
Not just another game to promote toddler education, this gaming option contains quite a few added extras that belie it's apparently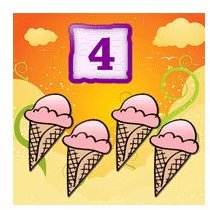 simple looking interface. Kiddo teaches the basics of alphabet, numbers, and words to prepare your child for school, with highly appealing and colorful graphics. Learning is all done in a fun way, so that your child just thinks that they are playing. Images, music, voice recognition, and use of the keyboard are all employed to get the educational message across, and keep the child engaged throughout. There is also a brilliant childlock feature, that means you can hand over your handset, safe in the knowledge that no calls, or deleting of files could take place. A brilliant free download from ovi.
Flashcard Champion Basic Math - iPhone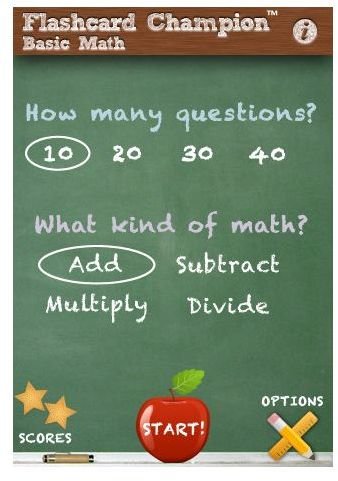 One of the better educational games for mobile phones that cover math, Flashcard Champion caters for the oft neglected age group of 4-11 year olds. Your child can practice their basic maths skills of addition, subtraction, multiplication, and division, answering as many questions as they can within a certain time frame. Highly customizable, with sound effects on/off option, how many questions get asked, and difficulty levels, all making it possible to keep a family of children happy with just one educational game. Smooth animations and sound effects add to the fun learning environment, as does the capability to store high scores.
Flashcard champion is available from itunes.