iPhone Cricket Game Review: Cricket World Championship 20 Review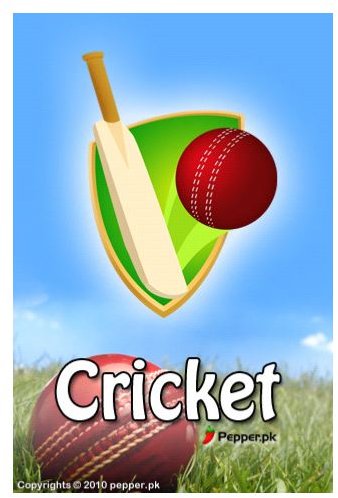 Cricket World Championship 20 - Gameplay and Features
To be honest, I'm not really familiar with the sport Cricket. I've heard about it but never really got the chance to watch the game in action. So, I was a bit apprehensive in downloading the game when I chanced upon it from the App Store. And besides, the game is not free and will cost you $4.99. So, did I regret paying for this game? Certainly not. I enjoyed playing the game and appreciate how easy it is to play.
Cricket World Championship 20 is pick-it-up and play at once type of game. The gameplay is simple and its learning curve is not that steep. The game requires you to select a team and play them in a match of 20 overs. You need to reach high targets to achieve the specific target score required by the game. The game allows you to select your own team as well as which team you want to compete with. So, if you're from Australia and you've been dreaming of beating team England, this game might give you the chance depending on how well you master it.
The game features all the world class Cricket World Championship 20 Teams. The game is optimized for touchscreen gameplay and the touch control response is quite accurate. It gives you on-screen indicators for boundaries and world ranking system with every run scored counting toward your rank. When playing the game, you'll also be given hint arrows to help you select the right shots to play.
A nice feature of the game is that it lets you share your game achievements with friends on Facebook as well as on Pepper, the game developer's website where you can compare your performance with other Cricket World Championship 20 players.
Cricket World Championship 20 - Graphics and Control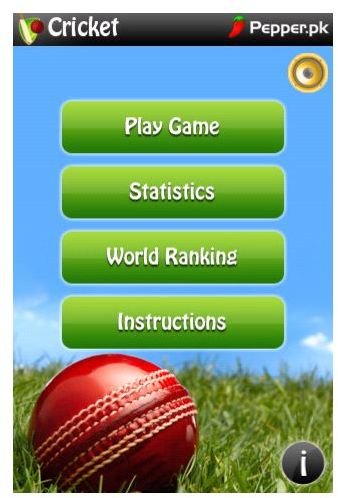 The game's graphics were pretty decently done as well. One thing I appreciate about this game is the absence of so many stats, information and other data on the game itself that tends to make the game confusing. Once you fire up the app, what will be displayed on your iPhone is nothing but the game environment. The game also doesn't have too many confusing commands and controls. Just the basic action button that will let you play the game effectively. This is an accessible iPhone cricket game.
Our Verdict
While Cricket as a sport may not be for everyone, the same is true for the Cricket World Championship 20 iPhone game. If you're an avid iPhone gamer willing to try out something new, then the game is worth a try. I'm pretty sure you won't have a problem enjoying it. But if you're a casual iPhone gamer you might give this game a pass, especially if you're not into Cricket yet. The game is not free, so to avoid regret from getting the game and not actually enjoying it, might as well not buy it. It would have been great if there was a lite version so that non-Cricket fans could test it out first before buying the game. Unfortunately, there's none. So, think twice before getting the game.
But if you insist, here's the download link for Cricket World Championship 20.