iPhone Game Reviews: NOVA 2 Near Orbital Vanguard Alliance Review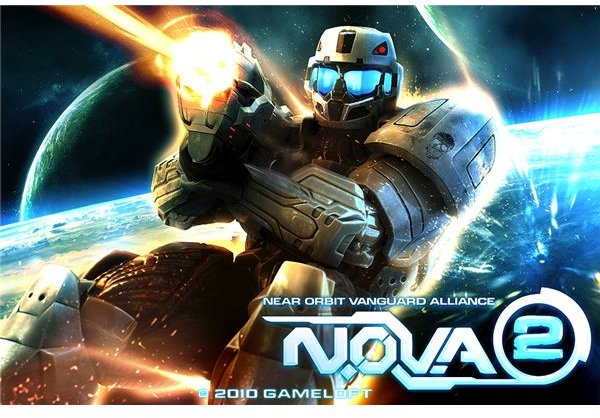 Gameplay (4 out of 5)
I've played the original NOVA game on both my iPhone and iPad and I have to say that the game was pretty good. Not too awesome because it was too linear, like most first-person shooters are. I mean, this type of game has one objective in mind - kill as many bad guys as you can as you try to reach the end of the level alive. Is it the same with NOVA 2? Yes. Does it make the game uninteresting? Definitely not. NOVA 2 is an awesome game and a bit better than its predecessor.
So the game places you in control again of our main protagonist, Kal Wardin who left active service six years before the timeline of NOVA 2. Kal was forced to join active service again because of a civil war that erupted. I'll leave the rest of the story for you guys to discover. It's enough to know that the premise of this game is once again about war and trying to resolve it by fighting off the alien baddies.
Overall NOVA 2 works pretty much the same as the original game. There's a solo mode where you can play through 12 levels shooting down enemies with all sorts of high-powered weapons of destruction. A boss awaits you at the end of each level. You'll have at your disposal more than a dozen weapons and 3 special powers. Of course, there are the bad guys and they are harder to defeat this time due to improved AI.
Aside from the single player mode, you can also play the multiplayer mode with your friends locally or with other gamers online. Adding depth to multi-player are 5 modes and 10 maps where you can square off.
NOVA 2 - Graphics and Control (5 out of 5)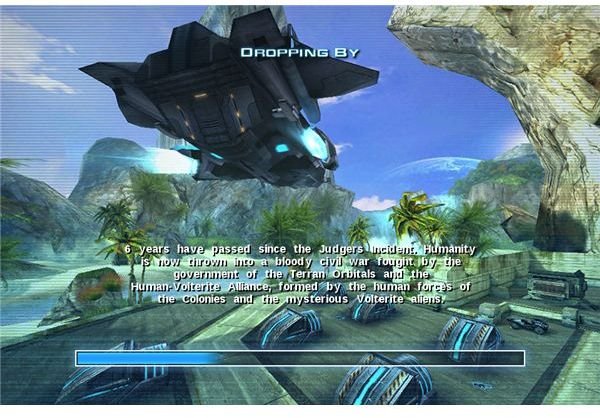 When it comes to controls, Gameloft made some pretty nice changes from the controls of the original game. Moving your character just entails swiping the screen. For shooting the bad guys, the game now uses the iPhone's accelerometer for aiming your shots at the right target. What good do these new controls do for the game then? Well, for one, it's now easier to change weapons, reload, move your character and partake of all the good stuff that you pick up along the way. Think of these changes as a subtle effort to bring the game closer to the popular sci-fi first-person shooter - HALO.
Going now to graphics - well I couldn't say anything negative about them. The game looks awesome on the iPhone 4's retina display. The game environments are well thought out and you will not feel like you're playing in the same place all the time. Every chapter in this game looks different from the previous chapters.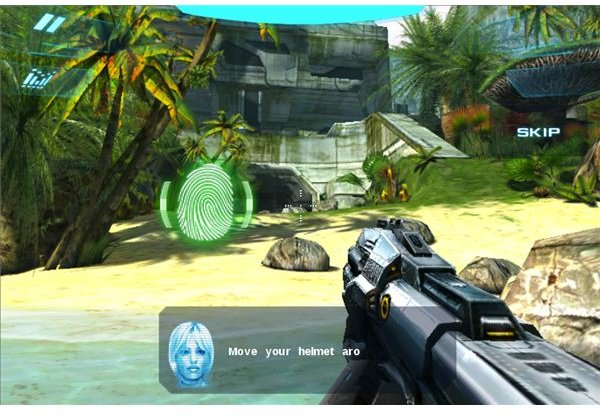 In other words, graphics-wise - this game is a clear winner.
Aside from the game's great graphics, it is also quite commendabe that the game now has cool, solid voice acting and several really nice cut-scenes.
NOVA 2 - Our Verdict (5 out of 5)
Overall, NOVA 2 is a great follow-up to a good sci-fi, first-person shooter game. It is a solid iPhone game with enough goodies to entertain and challenge you for several hours. Of course, what you will really appreciate about this game is the wonderful graphics as depicted by the great level design, cool weapon catalog and variety of enemies that will pose a challenge to your gaming prowess.
NOVA 2 is definitely a great addition to your collection of iPhone games.
(Price: $6.99) (Download link)
References
Gameloft: https://www.near-orbit-vanguard-alliance.com/
Image credit: Screenshots of NOVA 2 provided by the author.