Zoo Tycoon Cheats: Cheat Codes for Zoo Tycoon, Dinosaur Digs and Marine Mania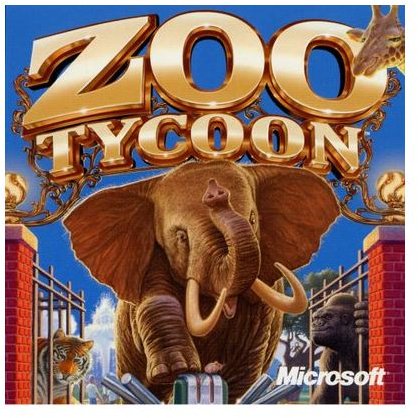 Running a Zoo
The Zoo Tycoon series challenges you to build and run a successful zoo. You have to ensure you construct a pleasant environment for your animals and your visitors in order to succeed. The games are suitable for the whole family and offer a great mix of business simulation and educational information. There are a number of titles in the series and some have lots of cheats while others are quite limited. If you are looking for Zoo Tycoon cheats there are loads of great options here. There are also some cheats for Zoo Tycoon: Dinosaur Digs and some Zoo Tycoon: Marine Mania cheats. Sadly the developers did not include any cheats for Zoo Tycoon 2.
Zoo Tycoon Cheats
There are loads of cheats in Zoo Tycoon and the majority involve changing names in order to activate an effect. We'll start off with the most useful cheat which is activated by entering a code during gameplay.
Get $10,000 – press SHIFT and 4 ($)
Another great cheat which is a major money saver can be activated by renaming your staff as Rosalie and then they will work for free.
You can also activate a wide range of cheats by changing the names of your guests. Here is a list of the potential options.
Mr. Blue – clothes and buildings turn blue
Mr. Brown - clothes and buildings turn brown.
Mr. Orange - clothes and buildings turn orange.
Mr. Pink - clothes and buildings turn pink.
Mr. White - clothes and buildings turn white.
Mr. Blonde - clothes and buildings turn yellow.
Russell C - all fences will break
Adam Levesque - get all animal care programs
Lou Catanzaro - get all animal enrichment programs
John Wheeler - get all animal shelters
Hank Howie - get all staff education programs
Steve Serafino - get all endangered species
Andrew Binder - get all animal houses
Charlie Peterson - get all foliage
Akiyama - all scenarios unlock
Alfred H – the birds will attack your guests
Zeta Psi - some of your guests shirts will turn yellow and they'll start puking
You can also rename exhibits for the following effects.
Blue Fang - all guests will be charged double without noticing
Microsoft - get double donations
Wonderland - get a bonus amount of visitors
Zoo Tycoon: Dinosaur Digs Cheats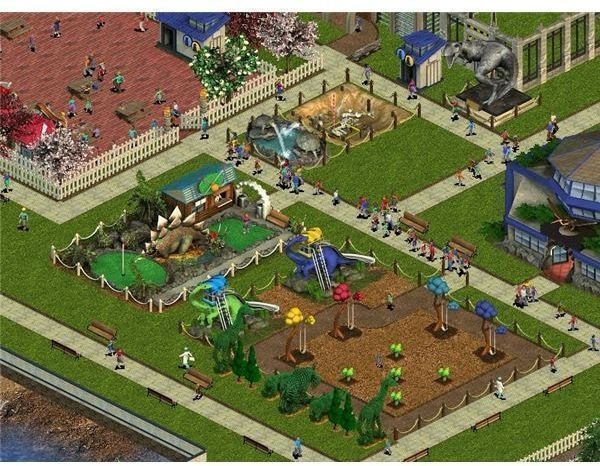 The cheats for Zoo Tycoon listed above will also work with the expansion pack but there are also a few new cheats. You can activate the following cheats by renaming exhibits.
Rename an exhibit Xanadu – unlock the unicorn
Rename an exhibit Copralite Corner – all dinosaur poo turns to rocks
Rename an exhibit Cretaceous Corral – unlock triceratops
You can also rename staff to get some effects.
Rename a scientist as Dr. Scholl – all scientists will double walking speed
Rename a scientist as Dr. Frankenstein – 10% chance egg will change contents when visited by that scientist
Rename a maintenance man Bob V – all broken fences will be repaired
Rename a maintenance man George W – all foliage removed and you get $3000
Zoo Tycoon: Marine Mania Cheats
All of the previous cheats will still work with the Marine Mania expansion pack but you can now also activate these cheats by renaming male guests.
Boogyman – upsets all children
rpro – upsets all women
Zoo Tycoon 2 Cheats
Zoo Tycoon 2 is one of the best tycoon games but sadly the developers decided not to include any official cheats. However you can play the game in freeform mode if you want to have unlimited cash.