Best Fitness Games on Wii for Fun & Calorie Burning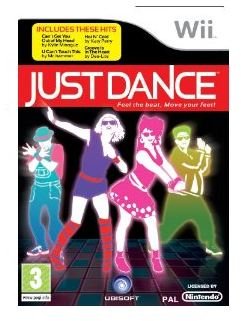 Just Dance
Just Dance on the Wii has become a worldwide sensation, recognized as both a great party game, as well as one of the best fitness games
on Wii for burning calories. You can dance on your own, or with up to 4 people at one time. Routines can be selected from 32 different songs, from 60s to present. Each routine is given a star rating of 1-3 for both difficulty, and effort. The more stars for effort the bigger the calorie burn! "I Like to Move It", and MC Hammer's "Can't Touch This" are particularly high on the calorie burning stakes.
You control your movements through holding a controller in your right hand, and copying the dancer's moves on the screen, like a mirror. You are given a score at the end which is calculated by how many, bad, good, or excellent moves you have completed.
The most annoying thing about Just Dance, is when it records your groovy moves as being wrong, when you know you are doing them right. I put this down to it only being able to record your movements through one controller, which for a dancing game isn't probably the best method, as it can't scan foot movements, or even movements made with the other hand.
Just Dance 2 (released in Oct 2010), has added more fun to your fitness regime using the Wii, which has improved on the original with better tracking of moves and a host of different party options as well as some great new dances to master. The Just Dance games are one of the most fun games you can play on your own, or with friends, that has the added benefit of burning calories at the same time -scores high as one of the best Wii fitness games, without doubt.
Your Shape with Camera
Included in the Your Shape game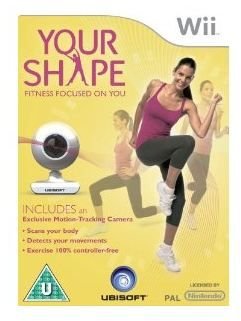 you get a small, easy to install camera, which scans your body, meaning that it can track your movements as you workout, without the need for any controllers or the Wii balance board. From this body scan you can pick certain areas of your body that you want to specifically work on, or just go for one of the preset all-round exercise programs. You can also customize the duration of your workout (anything from 15 mins and up), and set a work-out timetable. If you want to incorporate your own weights, or a gym ball into your workout routine, then that can be included too.
Exercises vary from yoga and strength training, to cardio workouts and weight loss programs. If you choose the cardio route, It's definitely one of the best wii fit games for burning calories - burning 200 calories in 15 mins is not unheard of.
The best feature it has against any other fitness game for Wii though, is that it can tell you exactly if you are doing a movement, or holding a position incorrectly, much like having your own personal trainer. The only downside to this game is that you need a medium-large sized living room free of clutter, which may not be for everybody.
EA Sports Active: Personal Trainer & More Workouts
Both of these games in the EA Sports Active series, score highly with users that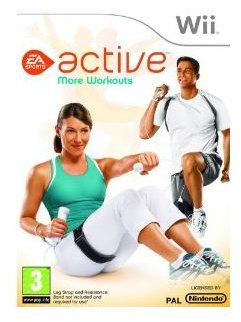 enjoy a more cardio workout - so if you are looking for what are the best wii fit games to burn calories, you have definitely just found one of them. With work on upper and lower body included - bicep curls and boxing are big features on this game. You can use the balance board with these games, but it's not obligatory. The "Personal Trainer" package comes with a leg harness and resistance bands to use, which are required for the "More Workouts" game too.
The nunchuk is slipped into the leg harness, as you hold the controller for some workouts, and along with the resistance bands this offers a different kind of workout for a wii fitness game. Customize circuits to suit your level of fitness, and EA Sports Active keeps a log of your calories burned, and general fitness progress.
HINT: Check out prices of each option before purchasing. "More Workouts" doesn't come with the accessory pack (leg harness & resistance band) whereas the "Personal Trainer" game does - at time of writing it's cheaper to buy the whole "Personal Trainer" game than the accessory pack on its own!
Wii Fit & Wii Fit Plus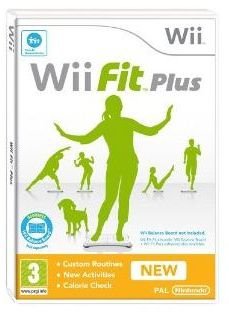 If Wii revolutionized game play, then Wii Fit with the balance board revolutionized exercise in the home. The Wii Fit games are an all round package that attract players of all ages, featuring many of the best fitness games for Wii. The balance board is used as both a weighing scale to track your progress, an exercise step, and an all round board to judge whether you are completing exercises correctly - weight balanced equally etc.
Wii Fit games are split into 5 different areas - Aerobic, muscle conditioning, yoga, balance games, and training plus. The games section is a particular favorite area, as it combines fun with exercise, which means you are much more likely to want to do it again, to burn those calories. Among others, ski challenges, snowboarding, hula hooping (good for abs), rhythm kung fu, and boxing, are included. Another plus point of these games, is that it shows you how many calories you are burning, so you can tell at a glance what are the best wii fit games for burning calories.
The main advantage of the Wii Fit games though is that they are all-rounders. While other games are just cardio, or just yoga, or just fun games, Wii Fit concentrates on all these areas, and all areas of the body, scanning not just weight but BMI too.
The main drawback with the Wii Fit games, is the price. You need to purchase the balance board in order to use the games, making them not only one of the best, but also the most expensive option, than any other fitness game for the Wii. However, many other fitness games make use of the balance board, and indeed lots of other Wii games now use the balance board too, so you may find it a worthwhile purchase to make.
My Fitness Coach Series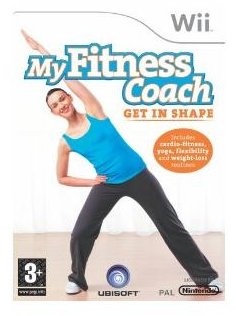 All games in the "My Fitness Coach" series embrace the ability to customize your workout. Not only according to your body shape, weight and goals, but even the type of music you can workout to. Another point in its favor is the ability to slow down tutorials and adjust camera angles so you know exactly what to do. There are several games in this series:
My Fitness Coach: Cardio Workout - One of the best Wii fitness games, especially for burning calories, as well as one of the better priced options. It's also Wii balance board compatible, although you don't have to have the board to make use of the game. It focuses around a boxing theme, from boxing training (squats, punch dodge, and rope skipping), to a shape boxing program, and even a boxing exam. You can record your progress, and weight loss etc. as well as customizing a training program to suit you.
My Fitness Coach: Get in Shape - This game is much more tonal, including yoga, pilates, flexibility and core strength, and some cardio work. What's great about this game is the exercises are really muscle toning, but it's not the best wii fit game for burning calories. However a new game in this series is due to be released in late summer 2010, called "Dance Workout" - I'm predicting that will be a real calorie burner!
References
Source: Personal experience of using the games to great calorie burning effect.