Windows Mobile Comedy Sound Board
As novelty apps for Windows Mobile go, Pocket Noise is a one-off.
It's basically a portable sound board that allows you to make stupid noises. That's it!
Of course, there are plenty of users (me included) that finds such a tool absolutely brilliant. While it's not a game, it remains a lot of fun, and is the sort of app that you could show off to friends in the club or bar.
More than that, however, it is a perfect app for embellishing the punchline to an obviously signposted joke or for providing sound effects to a story.
Download and Installation Details
Pocket Noise can be downloaded from 1800PocketPC.com and versions are available for the following Windows Mobile display resolutions:
The download file is 4.9 MB however, so if you don't have a generous data plan with your network provider you may opt to download the CAB file to your PC and copy to your Windows Mobile device. You cannot install the app from your PC with a CAB file however, so in either case this installer needs to be on your Windows Phone. Once copied to your mobile device, run the CAB file to begin installation and follow any onscreen instructions.
Pocket Noise Screenshots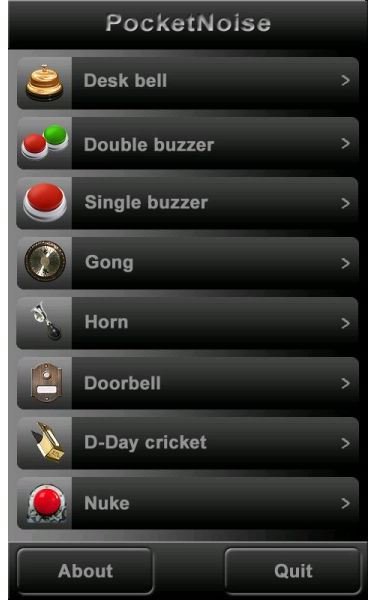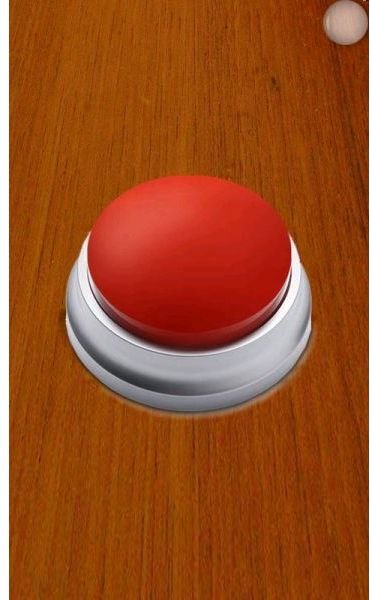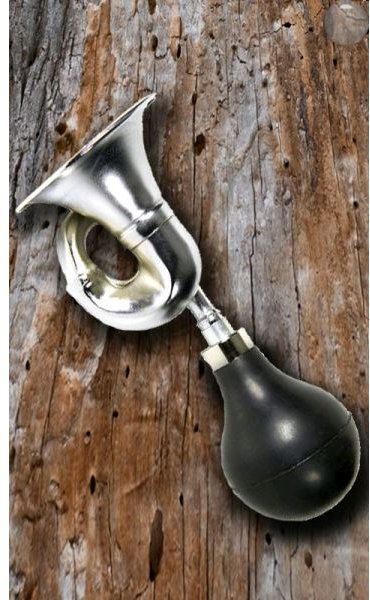 8 Sound Effects
Using Pocket Noise is simple – load the program, browse through the list of 8 sound effects, select the one you want to make a noise with and tap your screen with your finger tip in the appropriate place. For instance, to toot the horn, tap your finger on the rubber sphere at one end of the horn.
The full list of sound samples:
Desk bell – traditional hotel desk bell
Double buzzer – two buzzers with different tones
Single buzzer – a single buzzer
Gong – a big gong
Horn – an old-style car horn
Doorbell – a typical suburban house doorbell
D-Day Cricket – clackety-clack!
Nuke – a nuclear hazard siren.
Pocket Noise – Fun and Free (3 out of 5)
Pocket Noise is a lot of fun and if employed wisely and with good timing can be a superb novelty app to have at hand.
The design and layout is finger friendly, while the response from the bells and horns on the touch sensitive interface is on the whole reliable.
As novelty items for Windows Mobile go, this is one of the better ones. You can't actually do anything useful with it of course, but Pocket Noise is a lot of fun, it's free, so why not download and give it a try?