Zenonia RPG - Windows Mobile Gaming Classic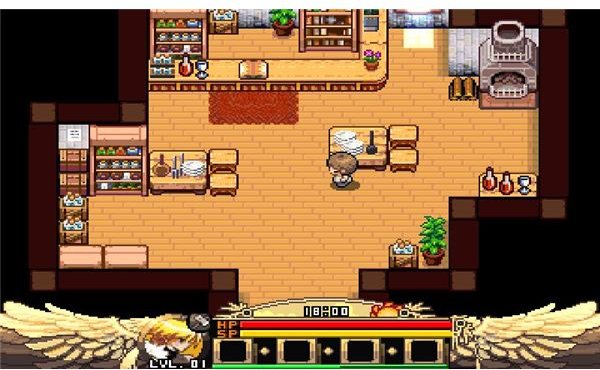 Zenonia RPG for Windows Mobile
Zenonia is a popular mobile RPG that has already been released on the iPhone. Ported from a South Korean mobile game and translated into English, the game has recently been released for Windows Mobile devices.
Featuring the adventures of a character called Regret, the game features real time exploration and combat, and storyline choices can influence whether the main character is good or evil.
With three warrior classes, hundreds or weapons and a variety of class skills, the game apparently features 40 hours of mobile gameplay. Whether or not you're a fan of this sort of RPG, Windows Mobile users have the chance with Zenonia to experience one of the world's top mobile games.
Gameplay
Upon starting new game of Zenonia, the first thing to do is choose you version of the character, Regret. With a choice of Warrior, Assassin, or Paladin, the character will adopt a different fighting style depending on this selection.
After a lot of exposition (in the form of cut scenes with text bubbles at the foot of the screen to set the scene) Zenonia finally kicks into action.
With a main aim of finding the reason for Regret's father's death, Zenonia has various side missions. Control is via the onscreen soft keyboard, D-pad or the hardware keyboard. This last option might be preferable to suitably equipped Windows Mobile users – the onscreen software keyboard is good but there is little in the way of feedback to confirm you have pressed correctly.
Combat is particularly satisfying both visually and for your score; despite having to regularly replenish energy through feeding and repair weapons and armor, Zenonia pushes along at a surprising pace, with only the odd break for some humorous cutscenes or dialogue.
Graphics and Sound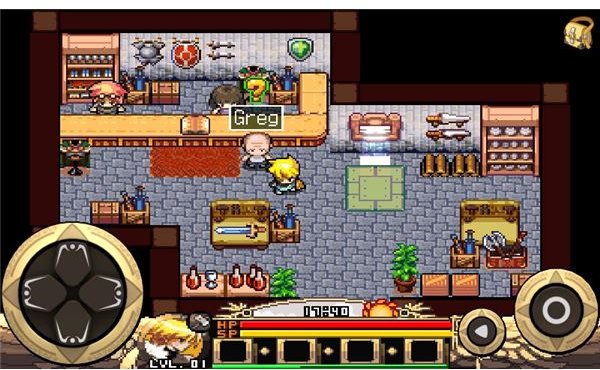 As you might expect from a game that originates in the Far East, Zenonia features the typically cute, big-eyed style of character design that you might recognize from Dragonball-Z and Pokemon.
Utilizing a top-down view that harks back to the old Gauntlet RPG arcade games of the 1980s, Zenonia landscapes are well realized and attractive as well as easy to navigate thanks to a small map in the corner of the screen. Animation is true to this, harking back to some of the popular consoles of the 1990s – overall Zenonia is a great looking RPG – Windows Mobile users should be lining up to play this game!
Sound-wise, the game has one of those rare things – a soundtrack that doesn't annoy, as well as the occasional in-game sound effect to signify a change in location, such as entering a building.
Zenonia RPG – Windows Mobile Gaming Classic! (5 out of 5)
Overall, Zenonia is a great SNES style RPG for Windows Mobile, offering interesting gameplay, fun combat and a slowly opening story across 40 hours. I personally love the graphics, but most interesting is the style of gameplay. As more of a strategy gamer I was surprised to find how much I enjoyed Zenonia, and while some elements of the game need the full hardware of certain Windows Mobile phones (I tested the game on a Sony Ericsson Xperia X1i – you can see a video on YouTube of the game on a HTC Tilt) the software interface option is good enough to get you through combat.