Play Tetris: Top 10 Clones for your Mobile Phone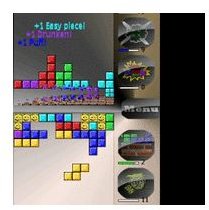 10. Battle Blocks Touch
While this is a classic version of Tetris in many ways, it does have a twist to it, that makes it different from other clones. You
have the option to play Tetris against friends, or against the computer. You not only have to play the usual game you also have to use your sticks of dynamite as they appear, to ruin your opponents walls, and watch out in turn, for them doing the same to you. The faster you can create your walls, the more dynamite you will get. You can speed up the blocks descent by pulling the block down, once in position - you don't have to wait for it to fall into place. There are also 20 levels to keep you busy as a single player too. One of the best free Tetris games out there, with added functions.
Available for Symbian phone users to download for free from the ovi store, or without ads for £1.50. PAYG users be aware that to play this free game of Tetris, you will need to go online each time you play.
9. Tetris 4000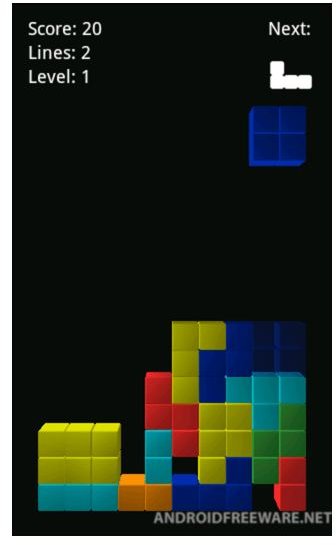 Tetris 4000 allows Android phone users to play free Tetris games, with a 3D feel. It's a good looking game, with all the basic features you'd expect from a Tetris for mobile game. There are also added features such as the bomb drop, that allows you to blow up several lines at once, and rotating bonuses. Some users have made the point that the gameplay can be a little slow, which is frustrating if you are an accomplished mover of the tetriminos, but if you are a novice with an Android phone, this is the perfect free download option for you.
8. GiftBoxes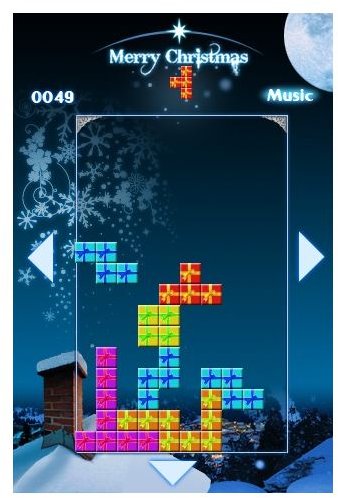 GiftBoxes for the iPhone, is a Tetris game clone with a seasonal feel - the blocks being presented as Christmas gifts rather than plain blocks. At $2.99 from iTunes, it isn't the cheapest option, in fact at time of writing it is the same price as the original Tetris game, but you may feel it's worth it to add a Christmas edge to your tetriminos play. A word of warning though, it plays "Jingle Bells" as the background music, which may start to get annoying, but there is the option to choose your own music instead. A basic remake, that has the added ability of being able to change the shape of the blocks, if you don't like the one you've been presented with, if you tap on the center of it quick enough.
7. TileDrop

OK, so you won't get a more basic version of the game, to play Tetris on your mobile than this one, but it does what it's

supposed to do - and it is free! It's in color, features game save, and a hi score function. Rates highly with users and won't take up too much disc space. Download TileDrop for free, using this link, or use the barcode (right).
6. Ka-Glom
Ka-Glom is a free Tetris clone available for most mobile phone users. Ka-Glom is a definite Tetris type game with a twist, which is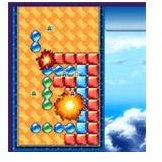 obvious from the first screen. It is a hybrid of Tetris and Bust-a-Move (or Puzzle Bobble), where you have both blocks and bubbles of different colors - you need to match up 4 of the same color to clear them from the screen. They come down the screen in different formations, and as the game progresses more colors are added. There are also additional puzzle modes, if regular gameplay doesn't pose much of a challenge.
More information on this game can be found in this full length review of Ka-Glom for BlackBerry users.
BlackBerry customers can download the game for free from BlackBerry App World, whereas iPhone users can download it free from iTunes. It isn't easy to find a free Tetris game for iPhones, so snap this one up quickly while it's still free. Other mobile phone users can check out their relevant app stores, where this must have Tetris clone is likely to be free.
5. Motris

Finding free Tetris games for Android phones is about as easy as finding them for iPhones - very difficult. The holders of the Tetris

game license put pressure on iTunes and Android Market, to remove Tetris clones from their sites when they appear, so act quickly if you want to get hold of this one for free. While it currently sits available for download via Android Market, you can also download it for free from here, or use this QR code. The size of the file isn't small at 1.8MB, but the graphics are well worth the extra bites. Smooth touchscreen controls, and 4 themes to choose from, make this a winning Tetris clone. If you prefer the original though, then check out our Tetris for Android review - be warned that the price tag is currently $9.99, so you might want to try the free Motris version first.
4. Yet Another Tetris for Mobile
A ridiculously simple Tetris clone, that can be used on almost all phone types (there is a helpful list of compatible phones on the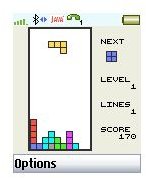 download page). Definitely one of the better free Tetris games, with 10 playable levels in both a classic, and a (particularly good) arcade mode, including next block preview, and a frantic pace as the levels move up. Download for free.
3. Touchtris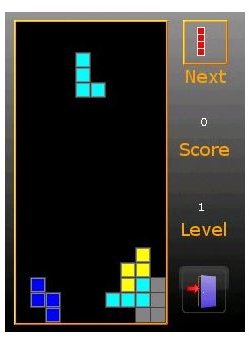 Touchtris is a Tetris game for Windows mobile phone users, and is pretty basic looking, but packs in all the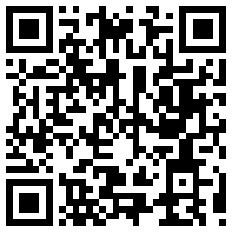 necessary features you need to play Tetris on your mobile. It is entirely touchscreen controlled (no need to fiddle around with your keypad), and is as addictive as any Tetris game you are likely to play. Download the free version of Touchtris here, or scan the bar code. Check out our full review of the Touchtris Freeware app, for more information.
2. BlockDrop
If you like playing Tetris and you are a Palm phone user, then look no further than BlockDrop. It is a fast paced, good looking Tetris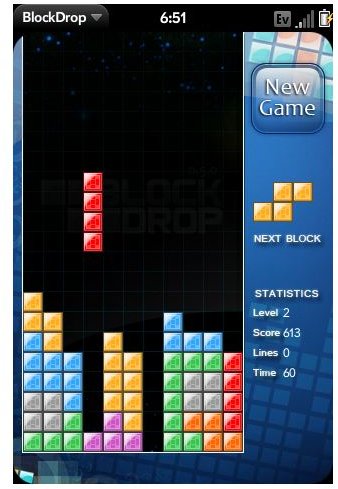 clone, available from the Pre App catalog. It includes 5 difficulty modes, and infinite levels, touchscreen operated controls, along with a customizable keyboard and rich colored graphics. If a Tetris game can somehow manage to look nice, then this game certainly manages it. Oh, yes and did I mention it is a free Tetris clone? There are many more options to make gameplay more challenging, including turning off the "next piece" feature, so you don't know what shaped block is coming next. You can read a full review of BlockDrop Beta here, for more information.
1. Mr. Buckethead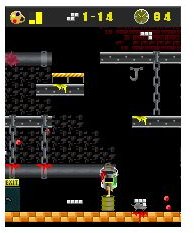 Mr. Buckethead is available on most mobile phones free of charge, and gets my vote as the best of the

Tetris clones. It is not just a basic Tetris wannabe either. The story goes that Mr. Buckethead is the lone worker in a factory manufacturing Tetris stones. The pipes are leaky and the production line doesn't work anymore, so Mr. Buckethead is left to catch and mix the correct colors, and gather together the stones to the coloring machine. Which all adds up to a Tetris game with a difference, that really keeps your mind and hands engaged.
Download it here for free, or scan the barcode opposite.
There are many Tetris clones out there, but this is a selection of the best games to play Tetris on, covering all mobile phones. If I've missed out a version of your favorite addictive game, that you think deserves a mention, then please let me know.