How to Win Bejeweled Blitz - Best Bejeweled Blitz Strategy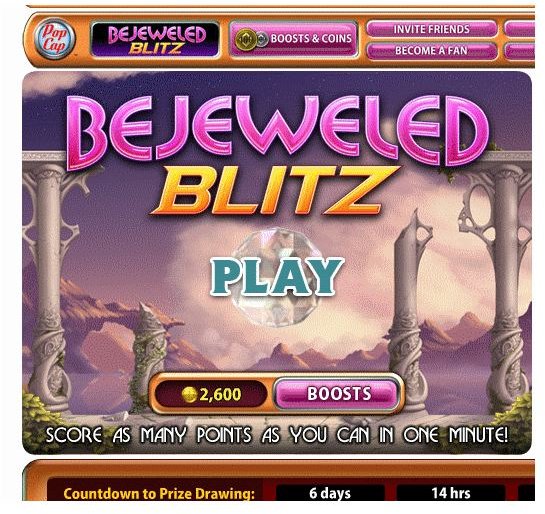 How to Win Bejeweled Blitz
PopCap Games Bejeweled Blitz is an addictive fast paced online puzzle game. The main objective is to match a minimum of three sparkling gems of the same color and shape in a vertical or horizontal row. There's a clock so users have to find the matches quickly before the timer buzzes. When potential matching gems are spotted players click and drag the appropriate jewel to form a row. Although the game appears simple it is very challenging. Most players find themselves timed out before they're able to locate enough matches to score high. It's not easy to play Bejeweled Blitz. Players have to rely on their speed, sight, and strategy to beat the game.
How to Beat Bejeweled Blitz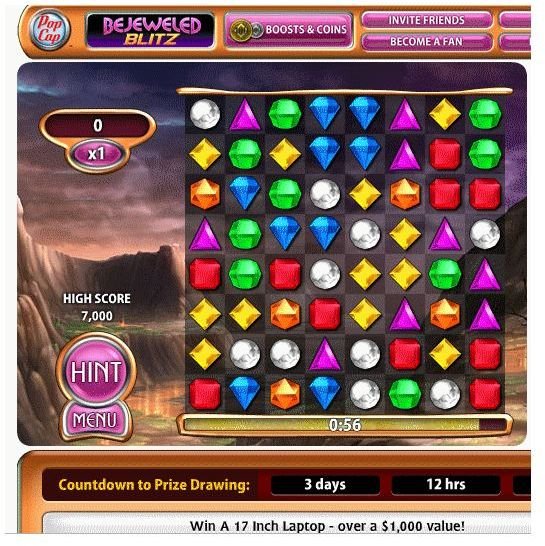 If you want to know how to beat Bejeweled Blitz it's important to learn some of the best tips and strategies for the game. Practice is essential. To really excel at this game players have to put in the time and practice. The more you play the easier it will be to train your eye to find matching jewels or perfect a particular strategy. Another great method to enhance your practice is through watching YouTube videos of other players conquering the game. This can help create a gem mindset and generate new techniques to use in your next round. Visuals make the learning process easier. There are even tutorials on Bejeweled Blitz cheats available.
Bejeweled Blitz Strategy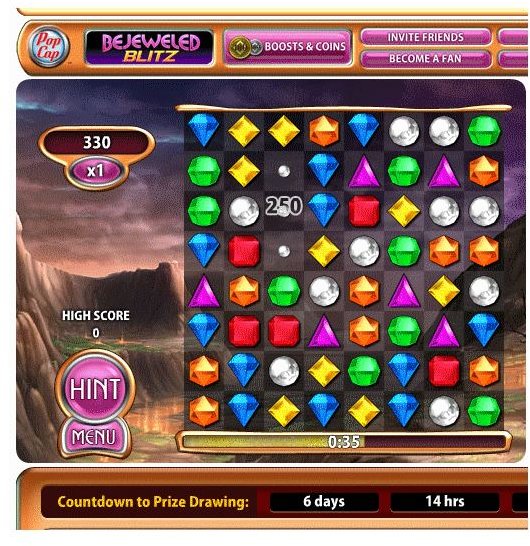 Some of the best strategies are the simplest ones. Many top scorers use the color technique. Before the game starts select an order of the colors that you'll search for first. For example your order might be red, blue, green, purple, orange, and white. Players quickly scan the board for red matches and then move on to the next color in the order they're using. This method helps improves a player's overall speed while playing. Keeping a fast pace will also earn a speed bonus boosting your score. Try to search the bottom of the screen working the eyes upward and then back across. The possibilities are endless. It's all about finding a technique that you're comfortable with and using it to increase speed. Distractions can slow you down. Avoid checking the score or if the game sound bothers you turn it off. Focus solely on matching to win.
How to Win Bejeweled Blitz Tips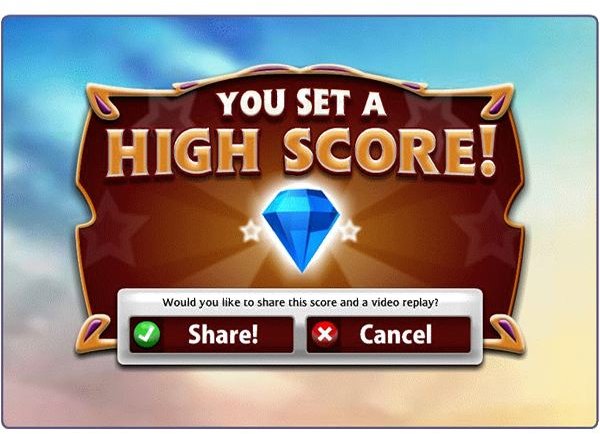 Making use of power gems and multipliers is another winning strategy for Bejeweled Blitz. To do this technique players must start the game searching for a power gem. Power gems are formed when a player cascades four matching jewels in a row. A multiplier gem usually appears when a power gem has been created. Clearing the multiplier off the board will earn you additional points. The more multipliers a player finds the higher they're score soars. Another excellent how to win Bejeweled Blitz tip to use is creating hypercubes. Match five colored gems to produce an explosive hypercube. Purchasing boosts and using the hint button can also help. Learning how to win Bejeweled Blitz requires practice, tips, and finding the best strategy that works for you.