Best Platform Games for the DS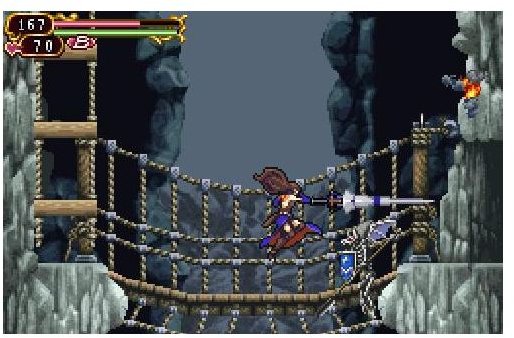 Platform Games for the DS
Platform games are a classic genre that seems to be dying out these days with all the action shooters and online fighting video games. The Nintendo DS has such a big selection of platform games, some of the best of the bunch seem to go unnoticed. The following games are some of the most rewarding the DS has to offer.
Castlevania: Order of Ecclesia
This is actually the third Castlevania game to go onto the DS. The other two are strong contenders, although Order of Ecclesia has an art style and game play that older fans will tend to enjoy more. For those who loved Playstation's Symphony of the Night, Ecclesia has similar controls as well as environments, giving off a more classic Castlevania setting other than the anime feel that most of the modern ones show. Playing as the female Shanoa, you must stop the secret cult that is trying to resurrect Dracula once again. You are given a wide range of weapons and must solve puzzles in order to obtain Glyphs. This is one platformer that mature gamers would not want to miss out on.
New Super Mario Bros.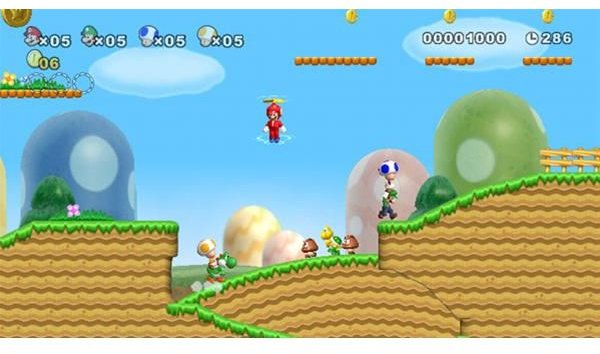 The new and improved Super Mario Bros. was released to not only the Wii, but the DS as well. This side scrolling platform game shows modern graphics mixed with the classic feeling that Mario Bros. is known for. There are 80 levels to complete in 8 worlds, making it the largest Mario platform yet. Finding a total of 240 star coins is also something to look forward to.
This game also includes the power ups fans have grown to love including the fire ball throwing Mario and the super mushroom. You can play as Mario or Luigi, and even have fun playing in a multiplayer mode where you can run against friends to capture stars. Overall, this game has everything a Mario fan would ever want.
Kirby Super Star Ultra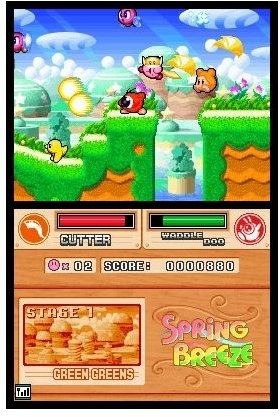 First being released on the Super Nintendo as a fun filled game that featured eight different storylines, it is now on the DS including many new bonuses. This game now has fully rendered 3D scenes as well as more colors appearing on the screen. For anyone who loved the original, this game features DS touch base mini games like Snack Tracks and Kirby on the Draw. There's also a more difficult version of Spring Breeze, one of the easiest games to complete in the SNES version. With plenty to do, Kirby fans everywhere will be pleased with this adaption.
Mega Man ZX Advent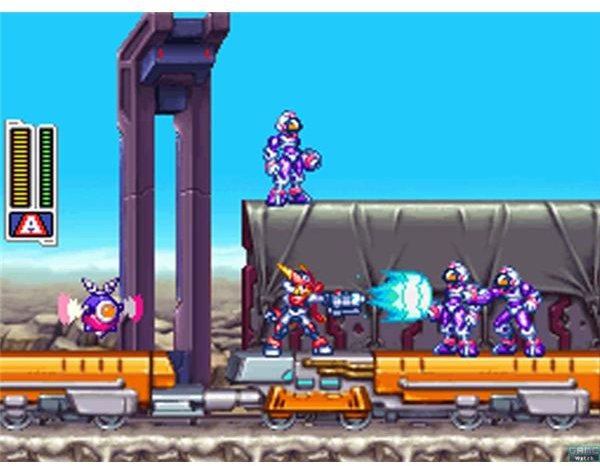 The second to the first Mega Man ZX, you play as the new character Grey along with his friend Ashe to stop Mavericks from achieving domination. This game plays a lot like the Mega Man X series that appeared on the Super Nintendo, it is also just as difficult. You can now use two hand cannons instead of one as well as having a large arsenal including rockets and bombs. Mega Man ZX Advent is definitely for anyone who loves a fast paced action platform game.
Why They're the Best
There are so many platform games for the DS that it can be tough to pick the ones right for you. These DS games are the best platformers that appeal to all types of Nintendo's fans.