Overall Use (5 out of 5)
From the very first gameplay screens it's apparent that a lot of time was spent creating the graphics that have gone into Platypus. The vibrant colors and large icons are executed to near perfection, while the gameplay offers smooth transitions as you move your fighter from section to section.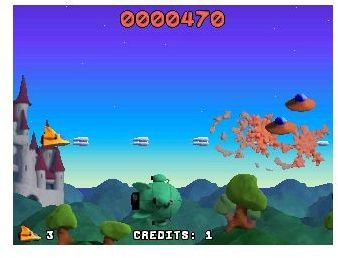 You'll also notice that as enemies are destroyed the developers put fun and non-bloody explosions into the game. I would even call the explosions "cartoony" in nature, meaning it's a fairly family safe game minus the shooting and destroying of objects.
The controls are simple to master in Platypus since you only have to move your fighter up and down and left and right while shooting at enemies. It took me about 10 seconds to master the controls in terms of use, however when it comes to avoiding enemies it does take a little more time to get use to using the controls to the best of their abilities.
My favorite part of the game was the available power ups, most notably the ability to find and use different types of weapons. Just like the original the multi-shooter is still the best weapon, when you find this option you shoot out 4 bullets in different directions all at the same time, allowing you to take on more enemies at one time.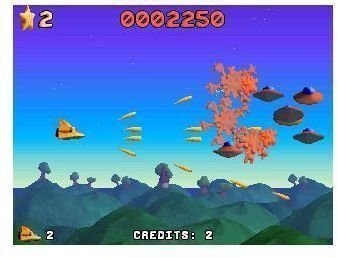 I also liked all of the obstacles that added to the gameplay. For example you can't hit the mountain ranges or you'll lose a life, while other random objects appear throughout the game levels and increase in severity the further along you move.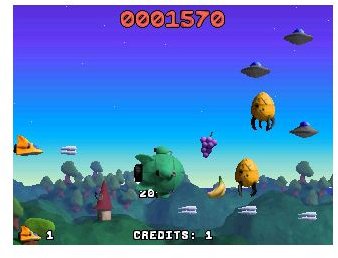 As you can see from the screenshot above the levels get more cluttered as you move along adding to their intensity and ultimately their difficulty.
Speaking of the various levels, the game offers 20 massive levels, which include 4 large worlds full of shooter levels for players to try. Even the world navigation display offers excellent graphics: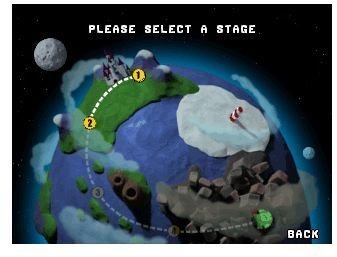 At $9.99 from AstraWare this game really is a steal. I couldn't find a trial version, but honestly I don't see the need. Once you look at the screenshots you'll quickly realize this isn't your typical Blackberry Shooter game.
Conclusion
If you want to challenge yourself or give your kids a fun game to play that will definitely keep them distracted I would highly recommend taking a look at Platypus for Blackberry Smartphones. It's a fun, graphic intensive game that beats out the original side scrolling version game for PC's and Mac's.
Overall a great game that's well worth the $10 price tag. Give it a try today and you'll be addicted in no time at all.