Learning Spanish Games For Boys and Girls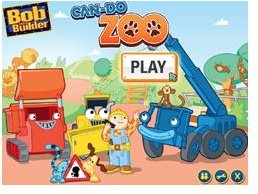 How Kids Learn and Retain Information Through Fun Learn Spanish Games
This is an important learning tool for parents and teachers. The child will not learn anything if they are not engaged in the material. There are hundreds upon thousands of "fun" learning Spanish games on the Internet. If you watch your child however, you will notice that they get bored. The missing ingredient is the "it" factor that a child feels for a particular character. The character is the draw to the game. The game can teach the child anything. The question is, does it engage them enough to make them want to learn? That's the idea of these games. Boys and girls like different things. These choices allow each to specifically enjoy the process of learning Spanish. These are just two examples of this sort of Spanish learning game for kids. There are many others. While you could chose one that involves no specific characters, you will find that the child will return again to the one that fascinates them. That's the whole idea.
Boys Fun Learning Spanish Games
Boys like many things and have varied tastes but if your child is a boy between the ages of 5-7 then try this game. "Bob the Builder Can Do Zoo Learn in Spanish" is a fun game that repeats the core concepts of the Spanish language enough to allow your child to build solid skills. The game allows the child to play through the various levels of the learning process and learn Spanish. Goals are achieved as they play their favorite character through the story of the game. This is a very successful combination. It is engaging for the child because they are able to play a video game of their favorite character as they learn.
Girls Fun Learning Spanish Games

Girl's fun learning Spanish games have similar designs. Girls like to play their favorite characters as well. Playing the game called "Madeline thinking Games Deluxe" allows your child to do exactly that. The game has a story that the player has to accomplish various tasks. Spanish is gained by accomplishing these steps. Once completed the kid has a basic understanding of conversational Spanish. She will play through the game and be excited to play this game. Her skills for Spanish will be build daily as she returns again and again to play. It is wonderful for both parents and teachers in the learning Spanish for kid's process.
Conclusion
You can find fun games for learning Spanish for kids. They come in any flavor of character that kids like. Parents and teachers can ask each boy or girl what they like and find games that suit the majority of the tastes. The kids will learn Spanish and the parents and teachers will know that the goal has been accomplished. Madeline and Bob the Builder both work but don't limit your choices to that alone. Try several varieties to help your student or child in the process of language acquisition.