Where to Play Online Reading Games for Kids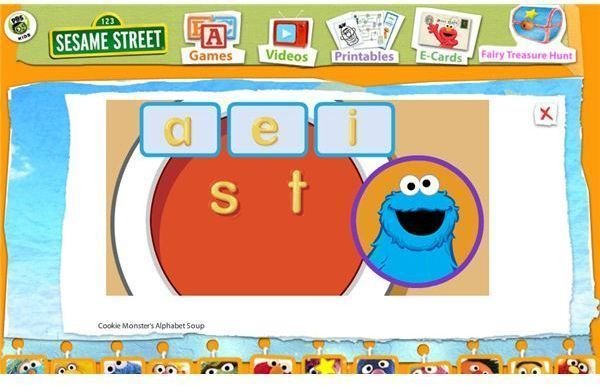 Where to Find Online Reading Games for Kids
Kids enjoy playing games online, from preschool games online, to older kids, but some of them are not educational games for kids. Check out the websites that are suggested in this article to help your kids learn something while also having fun playing games.
Play Online Reading Games for Kids – PBS
The PBS website offers a large amount of educational games for kids on it, much like the Disney online kids games. If you are looking for literacy, spelling, and vocabulary games to help your kid learn to read, this would be the best (and safest) place to let them play on. The games on the website are also created with the show in mind that it is for. Here are some of the best online reading games for kids on the PBS website.
Between the Lions games– The Blues: Word Battle, Word Play, and Sky Riding.
Clifford the Big Red Dog games – Puppy Letters, and T-Bone's Town.
Martha Speaks games – Crazy Vehicle, Scrub a Pup, Switcheroo, and Martha's Scrapbook.
Sesame Street games – Alphabet Soup, Elmo's World Books, Abby's Adventures, Letter to Big Bird, In the Nick of Rhyme, Elmo Rhymes, Letter of the Day, and Murray's Word on the Street Game.
Super Why games – Super Why Comic Book Game, Wonder Red's Rhyme N' Roll, and Spectacular Sounds Bingo.
Sid the Science Kid games– The Question Box and Muscle Memory.
Play Online Reading Games for Kids – Kaboose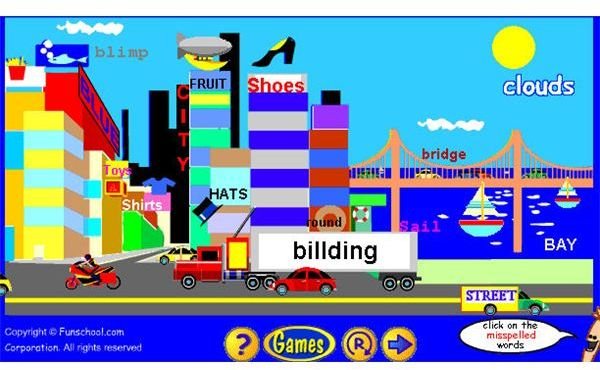 The Kaboose website offers a variety of fun and free online reading games for kids. Games available to play on this website include: Anagram Sleuth, Aton-Ra: The Lost Statue, Bon Appetit, Cliffhanger (an online Hangman game), Dungeon Escape, Fun City, Gator's Smash 'Em!, Hangman, Lost Treasure, Unsearchables, What's Hidden?, Winter Holidays, Word Clues, X-Word Madness, Zoo Crew, and more!
After your kid plays these fun games, have them check out some free online typing games for kids to help them with their typing skills.
Play Online Reading Games for Kids - Readquarium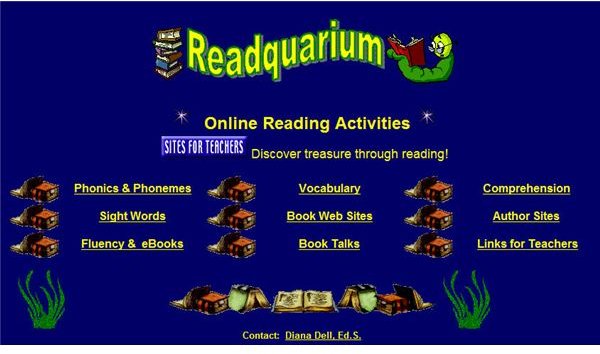 The Readquarium website is the reading portion of the website where you can play games for kids that will help them to learn to read, spell, and even learn more vocabulary. Below are the different types of games and the best ones offered in each category.
Phonics & Phonemes – Complete the CVC Word, Phoneme BINGO, Phonics Felt Board-Weather, Digby Mole's Rhyme Game, and Rhyming Rockets.
Sight Words – Star Words, Spellbound, Missing Letters, and Make a Match.
Vocabulary – Analogies Jeopardy, Analogies: Food, Jeopardy Prefixes, Race to Ramses, Prefix Millionaire, Crystal Castle, and Building Prefixes.
After your kids have fun playing these games, why not have them learn about science with these fun science games for kids online.
Image Credits
All screenshots for this article were taken by Sheri Newton, the writer of this article, while playing the games and visiting the websites.