Where to Find Free Typing Games for Kids Online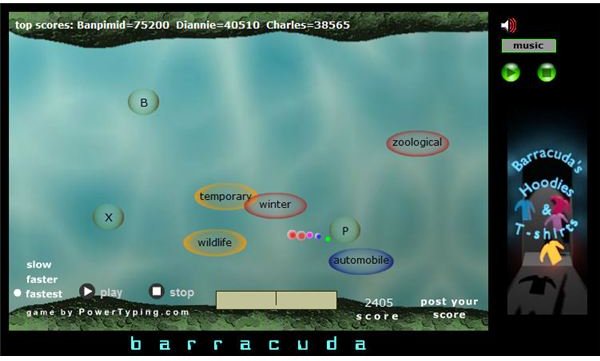 Typing Games for Kids Online
Kids love to play games online, and when they are taking a break from some fun games, like the best Dora the Explorer online games, they could perhaps be learning an essential skill, such as typing. There are many tools your kids could use to learn to type that don't include texting, so guide them to checking out some of these free typing games for kids online to help them master their typing skills quickly! If you need some help or a refresher on typing, these games would be fun for you too!
Some of the free games for kids do have websites that use many ads to help support their website staying up. To avoid your child from clicking on these links, setup a Parental Controls that will prevent them from doing so, tell them only to play the game, and always supervise them when online.
Free Typing Games for Kids Online
**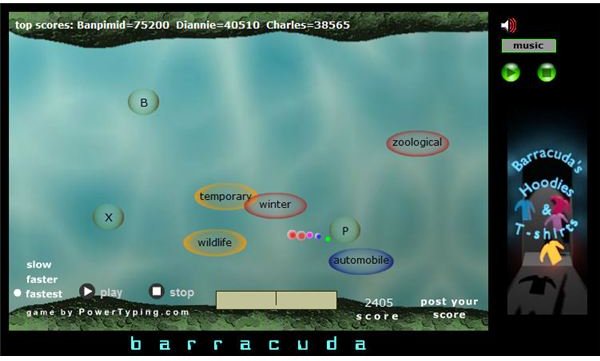 **
Barracuda typing game is one of the free typing games for kids online. It is a bubble type of game where you have to type the word, words, or just single letter as it shows up on screen. You can adjust the speed of the game from Slow, Faster, to Fastest. You don't "lose" if the bubble you need to type disappears from the screen, but you won't get points for that one again until it shows up again. It can be quite fast when playing on the "Fastest" setting, but that is a good goal for your kid to reach to master their typing skills.
The Free Typing Game website offers some really fun free typing games for kids online. It includes typing games, less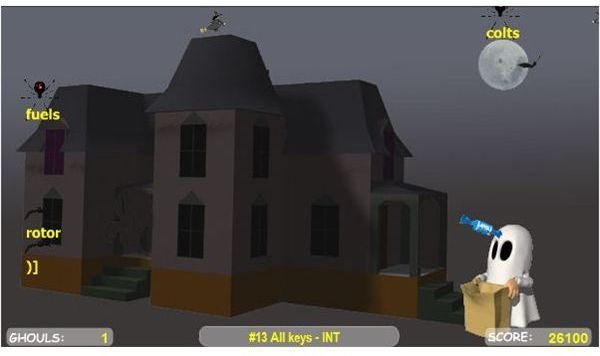 ons, and even tests so your kids can see how far they have come along since playing these games to improve their typing skills. Some of the games on the website include: Trick or Type (a fun Halloween game online), Keyboard Revolution, Keyboard Revolution, Meteor Typing Blast, Spacebar Invaders, The Frogs are Off Their Diet, Martian City Defender, and more! This site does have ads on it, so be sure to instruct them not to click on them, or perhaps have your parental controls set so they can't do that.
Bubbles Typing Game is another website that offers free typing games for kids online. This game can also be adjusted in speed and the types of letters and numbers used to type with. It is a really good game that is available as a free computer game for kids that teaches them how to type. This will give them a big jump start to learning the essential tools for typing.
Image Credits
All screenshots for this article were taken by Sheri Newton, the writer of this article, while playing the games and visiting the websites discussed in this article.