Fun Classroom Halloween Games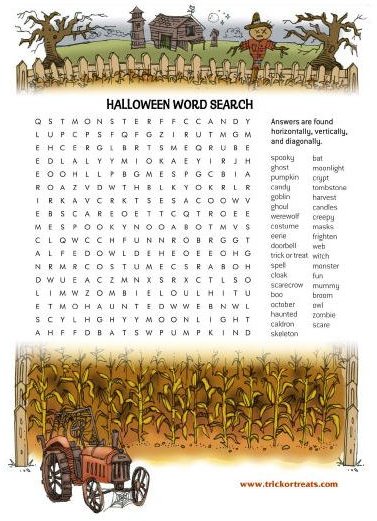 Halloween Classroom Games and Projects
Halloween is always a fun holiday to celebrate at school. Students love to get dressed up and go trick-or-treating, and of course bring home lots of candy! They don't always know about the holiday itself though, so teaching about that and giving them fun projects to do is always a good idea as well. You can find Halloween history at many places online, and in the school's library even. For fun classroom Halloween games and projects, read on!
Halloween Words Search and Word Games
A fun assignment for children to complete are word searches. Halloween word searches can be finished while at school, or taken home as a fun homework assignment. Teachers could create their own, or download some fantastic ones online.
Hershey's provides a great Halloween word search as well as a fun Halloween award certificate for those students that go above and beyond the other ghouls in the class.
Funschool offers free printable word searches, mazes, and more. Print these out for students for a fun Halloween project.
Teacher Vision also gives a free Halloween Word Game available for free to use in the classroom.
Create a Mummy
Classroom Halloween games don't have to be expensive! For a cheap Halloween game, create mummies! Divide the group of students into groups of three or four, and select one from each group to be a mummy. Give each group a roll of toilet paper and/or crepe paper. Tell them to wrap up their mummy with the paper, but to make sure to leave their eyes, nose, and mouth uncovered. Make sure to supervise so they don't cover these areas! Whichever is the first group finished wins! Make sure to have a camera ready for capturing the fun memories made by making mummies.
Halloween Story - Classroom Halloween games
Have kids sit in a big circle to tell a story that everyone will be involved in. Start out by saying something simple such as "it was a dark and stormy night…" or "it was Halloween and I was out trick-or-treating when…" and have the kid to your right finish the sentence. Continue going around the circle either finishing a sentence or picking up where the last one left off. This is a really fun game to have a tape recorder out to record the Halloween story that the kids come up with, so they can hear it played back too. If you have older students, you could always direct them to write their own scary stories.
Spooky Musical Chairs / Freeze Dancing
Halloween music is a fun way to have some classroom Halloween games on a small budget. All you have to do is setup like normal "musical chairs" and use Halloween music. Another variation of a Halloween music game is to have the kids dance to the spooky music (perhaps acting as a monster or Halloween related animal) and have them freeze when the music is turned off. Students that move after it is turned off are out, and whoever lasts the longest wins.
Online Halloween Games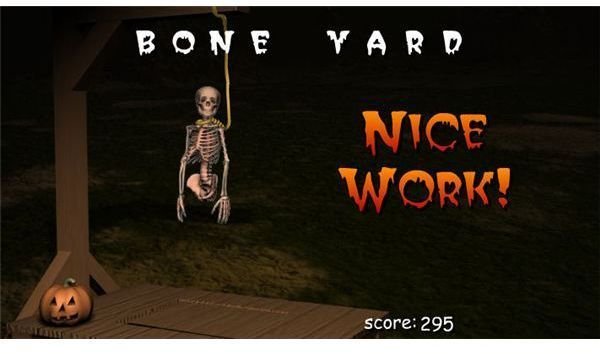 Children love to play games on the computer! For computer time you could direct students to try out some free online Halloween games. Halloween Mountain offers free and quite fun games that students could easily learn and enjoy. Their free games include: Skeleton Canon, Halloween Hangman, Graveyard Golf, Spooky Blockout, Pumpkin Toss, and Halloween Matching.