Christmas Trivia Games for Holiday Parties & Gatherings: How to Plan & Host a Christmas-Themed Trivia Game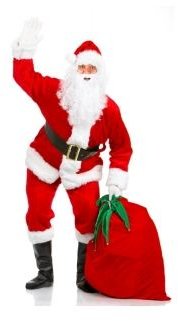 Christmas Trivia Games - Pick a Theme
When planning Christmas trivia games, first think about who's going to be there. Who is your audience? Are you hosting a children's party? Is it an office Christmas party? An adult party with your friends? The people participating in your Christmas trivia game help dictate how the game will be set up. With children, colorful printed sheets of questions with multiple-choice answers will work, as well as splitting them into teams and having teams quiz each other with questions on index cards.
What's the topic? Decide whether the trivia should be general or specific. Some specific Christmas trivia topics include Christian themes, holiday movies, Christmas tree trivia, Christmas music trivia, holiday television specials, and children's favorites like Rudolph or Santa trivia.
Prepare Your Christmas Trivia Game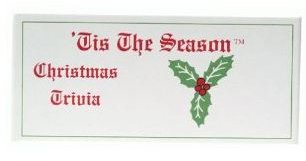 There are lots of free sources for Christmas trivia questions on the Internet, and we list many below in the Resources section. Now that you know your audience and your theme, think of how you're going to put your game together.
Print a list of questions on holiday-themed paper and hand them to guests to fill out
Print individual questions on index or business cards. You can then print the answer in small text on the back side and use them on their own in a more elaborate trivia game, as described below.
Create a board game using a piece of stiff cardboard, or, even better, use an existing board game's pieces. Trivial Pursuit is one game that has great pieces for using in another trivia game. Pictionary is another.
Or, forget the board entirely. Divide players into teams and play Christmas trivia as a party game, with the other team reading the questions. Use a small hourglass timer to make contestants answer quickly and add fun tension to the game.
Try a commercially-available game like Tis the Season Christmas Trivia, or adapt existing trivia games for Christmas questions. BoardgameGeek hosts a set of user-designed Christmas-themed trivia cards for the game Wits and Wagers, all ready to print out in PDF form.
Have Fun With It!
Some of your guests may think trivia is "hard" or "not fun." Fie on them! Show those grumpypants how wrong they are by paying attention to the little things. Make sure the atmosphere is lighthearted; with a tough crowd you may want to set up your trivia game as a party game, as described above.
To keep people's attention, try making your game multimedia: snippets of Christmas music can be used for a "Guess That Tune" Christmas trivia game. Or go visual: have screenshots captured from famous Christmas movies as part of the trivia. Play Christmas music in the background. Have prizes, the wackier the better, and dole them out often to both delight your guests and keep them engaged in the fun.
Use these ideas to develop your own unique Christmas trivia games, and add a little fun to your next holiday party or gathering.
Resources for Christmas Trivia
Kids' trivia
https://www.kidprintables.com/christmas/trivia.shtml
Free printable Christmas trivia games — already formatted to be print-ready
https://www.christmastrivia.net/
General Christmas trivia questions and answers
https://www.worldpath.net/~hiker/ChristmasTrivia.htm
Images:
promotional image courtesy amazon.com